#ServerEnvy: Easy Upgrades with TrueNAS
With over 8.5 million downloads and counting, FreeNAS is the world's #1 storage software. This week, we'd like to devote some time to its enterprise counterpart and our flagship storage product—TrueNAS.
TrueNAS is a unified storage appliance with a modular hardware design that ensures maximum flexibility and convenience for storing your mission-critical data. It is available in four models: the hybrid Z20, Z25, Z35, and the all-flash Z50 storage array. All models are certified Citrix Ready, VMware Ready, and Hyper-V Ready. TrueNAS is a powerful and easy-to-manage storage solution for virtualization, replication, video editing, file serving, and other business-critical workloads.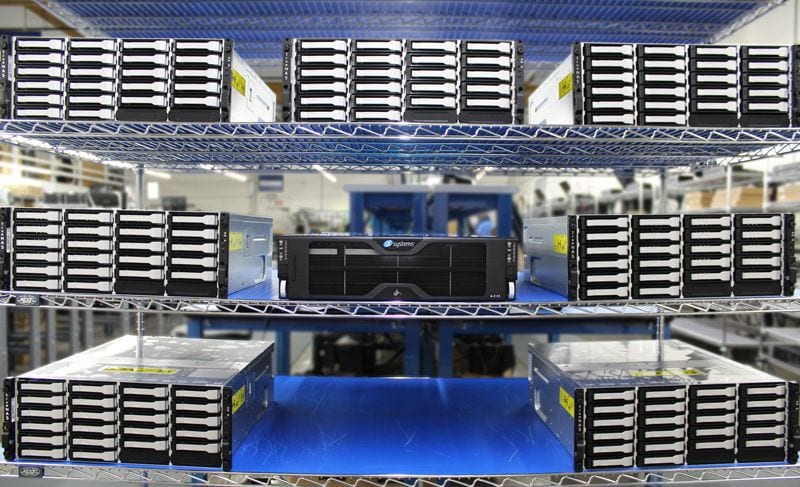 This particular build is a rack solution we developed for one of our clients centered around a TrueNAS Z35 with high availability and seven expansion shelves. The head TrueNAS unit features 512GB of ECC RAM and 4 x 8-core Intel Xeon CPUs. Each expansion shelf is populated by 22 x 8TB HDDs for a total of 1.2PB storage capacity.
The 24-bay expansion shelves can support up to 192TB each and the entire system can be upgraded to hold four PBs of storage space using eight 60-bay expansion shelves. If the client decides to add more storage capacity, it's not a forklift upgrade. The original 154 disks can be moved to the new shelves without losing any data. The modular design of the system makes future upgrades easy while keeping the data intact.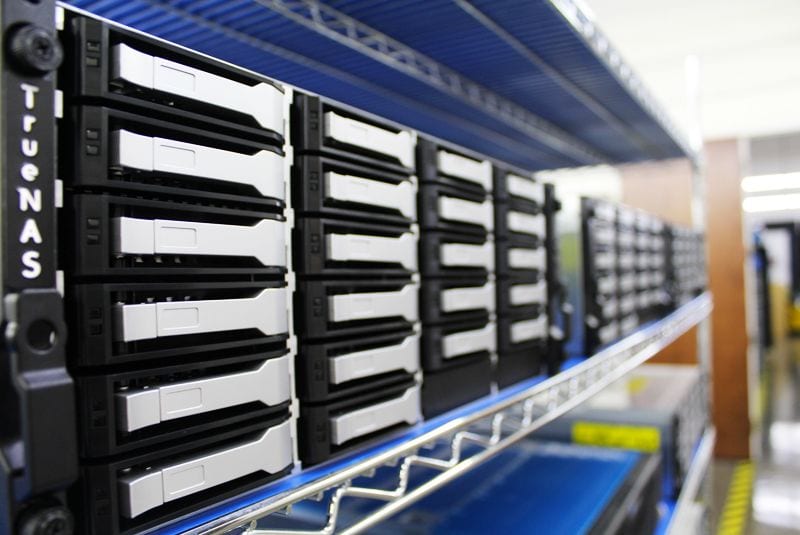 Every TrueNAS unit is backed by our white glove support to make deployment hassle-free. With a selection of hardware and software support options, we have something suitable for every organization.
These systems were built and tested at the iXsystems headquarters in Silicon Valley and the customer wanted iXsystems to rack this system on-site. We dispatched an engineer to deploy the systems and train the data center employees on proper management techniques.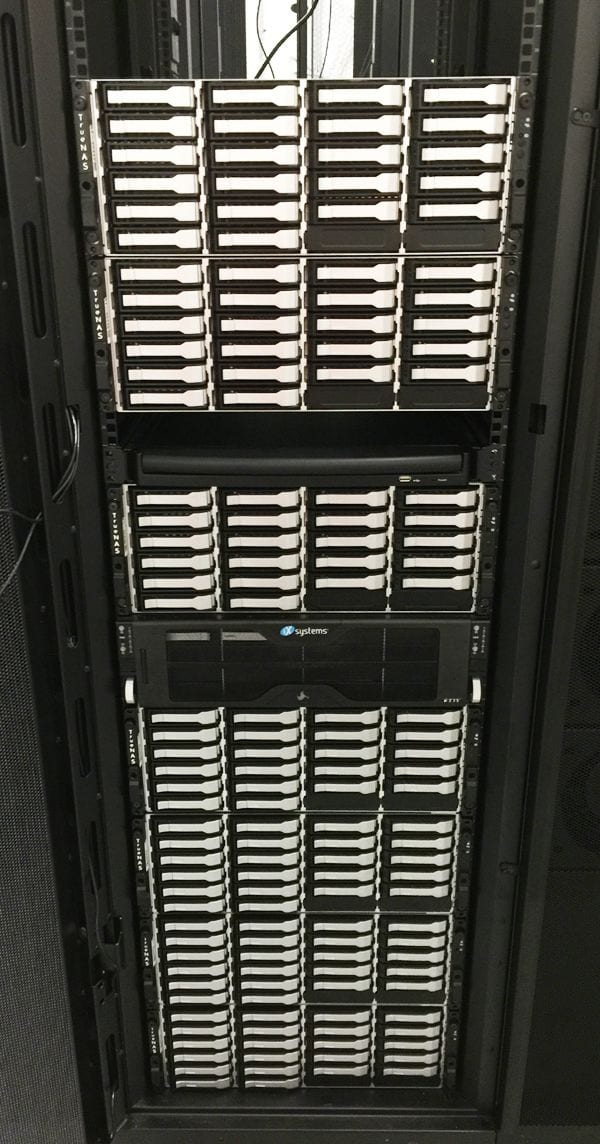 iXsystems offers flexible, powerful storage solutions. See our entire storage line at www.ixsystems.com/storage, give us a call at 1.855.GREP.4.iX, or drop us a line at sales@ixsystems.com to see us work our magic.