TrueNAS is a Flexible, Powerful, and Cost-effective Enterprise Storage System.
5.0
TrueNAS has simplified administration and reduced costs for our storage needs. It is a solid, reliable product and has met the requirements for a variety of projects. The ability to support multiple NAS and SAN storage protocols allows the device to support our virtual environment as a SAN while also serving the needs of our software as a NAS.
Bespoke Solutions for Problems You Didn't Know You Had
5.0
I've always enjoyed my interactions with iXsystems. They've been a reliable and trustworthy partner for solving my hardware issues and custom designs to solve niche problems. I often come to them with challenging constraints for how I need a solution to perform, and they've never failed to help me find something that worked. 
TrueNAS Preserves Scalable Archives for the JFK Library
TrueNAS by iX Liberated our Workflow
1stAveMachine Chooses iX's TrueNAS Storage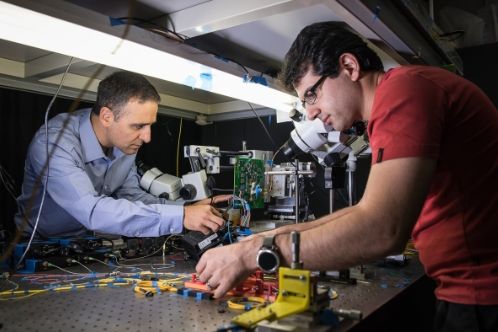 University College of London