TrueCommand and TrueNAS Make Their Mark at VMworld 2019!

iXsystems had a major presence at VMWorld 2019 with many members of our engineering, marketing, and sales teams attending to meet up with our clients, partners and new prospects. Back in San Francisco this year, VMworld featured the latest hybrid and multi-cloud advancements from VMware and its partners. Data management continues to be a primary topic of conversation and everyone wanted higher performance and cost savings.
New for this year was a focus on containers as VMware announced Project Pacific, embedding Kubernetes directly into the core of vSphere. Another key focus was increasing flexibility around virtualizing GPUs to support compute-heavy workloads leveraging Artificial Intelligence and Machine Learning. These new initiatives will continue to increase the storage capacity and performance requirements that TrueNAS is designed to address.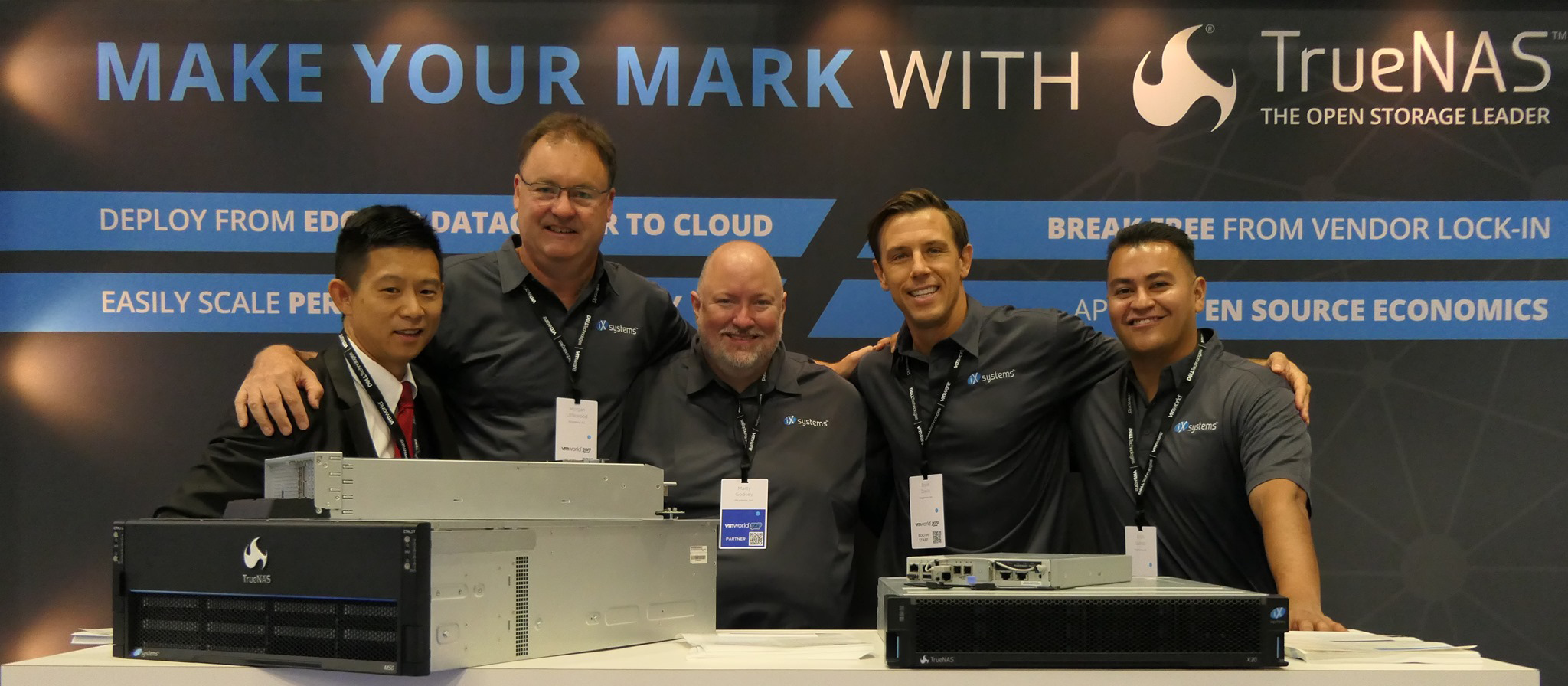 Aside from the presence of the "billionaire's magician", Dan Chan, one of the most exciting features at the iXsystems booth was the TrueCommand monitoring system. TrueCommand enables at-a-glance monitoring and single-click management of a whole fleet of TrueNAS and FreeNAS storage arrays – from the mission-critical M50 hosting VMware in the datacenter, to the offsite X20 backup target, all the way to the FreeNAS Mini supporting a remote office.

Many who stopped by our booth were excited to find out that they have the ability to monitor their many FreeNAS systems alongside their mission-critical TrueNAS systems and manage them collaboratively with role-based access control from a single pane of glass interface.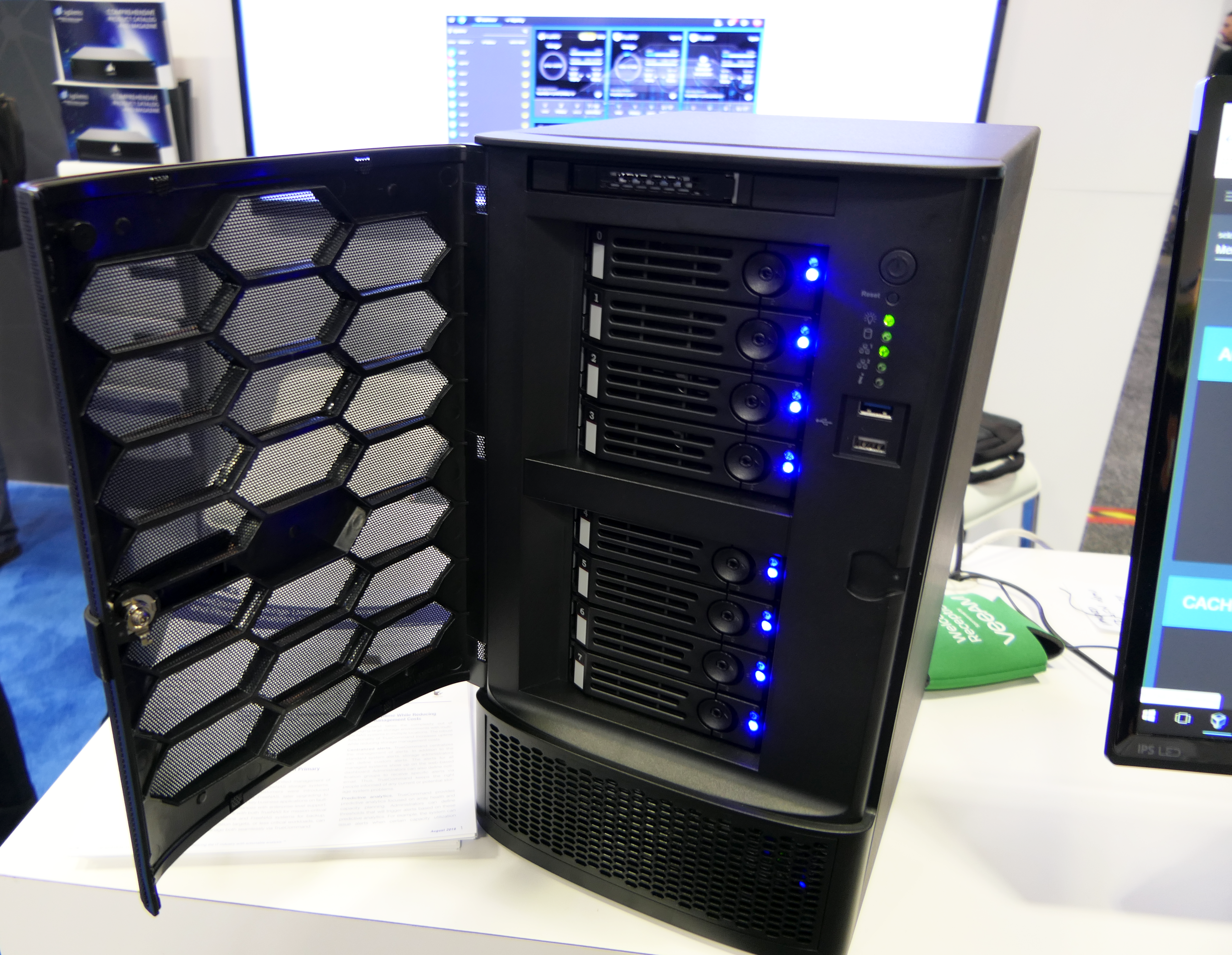 Also on display at our booth was the new FreeNAS Mini XL+, boasting eight drive bays, SSD bays, and onboard 10 Gigabit Ethernet – all in a convenient, quiet, and compact form factor suitable for even a home office. iXsystems also recently launched the new FreeNAS Mini E – a new entry-level Mini with four drive bays and four onboard Gigabit Ethernet ports. The entire FreeNAS Mini family has enterprise-grade features hard to find in this form factor such as ECC memory and dedicated enterprise-grade out-of-band management. As part of our daily giveaway at the booth, the iXsystems Team awarded three 8TB FreeNAS Mini systems to some very happy recipients.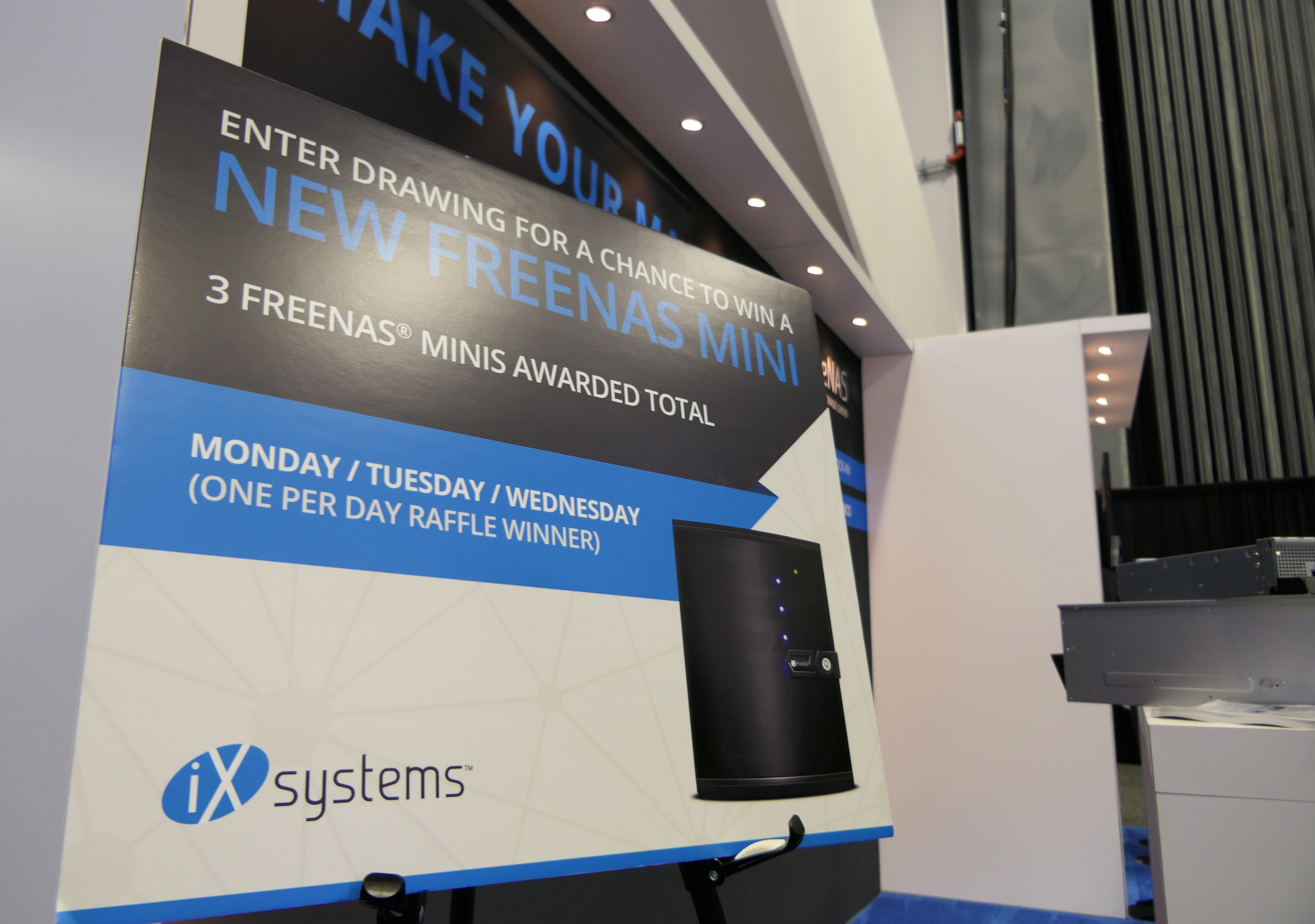 The key focus of VMworld, however, is building, maintaining, and operating modern hybrid and multi-cloud datacenters as efficiently as possible. The TrueNAS family is VMware Ready certified to support your on-premises VMware vSphere environment, and allow you to unlock the power of Open Source economics in your private cloud. TrueNAS is optimized for vSphere 6.5 and 6.7 (7.0 is in the works!) with the newly updated vCenter plugin, allowing provisioning of storage directly from vCenter.
As recently covered in our blog post on Reducing Virtualization Costs with TrueNAS, managing costs in your private cloud involves rightsizing your infrastructure to match your performance needs. We showed that a TrueNAS M50 with just 24 SSDs – only 4U – can achieve over 100k real-world virtualization IOPS, or about 5,000 VMs.
All in all, it was a great show and we had meaningful conversations with many of the attendees. We look forward to seeing everyone back in San Francisco next year!