OPEN SOURCE STORAGE IS DISRUPTING THE ENTERPRISE MARKET
How proprietary and cloud storage fall short.
Why open source is a better development model for storage systems.
The advantages of NVMe/NVDIMM storage for the modern enterprise.
Why businesses need a unified data platform.

100% Secure.
The FREE eBook will be sent to the
Email address you submit above!

Almost there! Please complete this form and click the button below to gain instant access.
---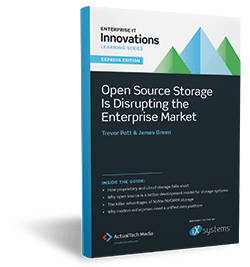 Enter your name and email address below to get instant access now!
Your privacy is protected.