#ServerEnvy: Microblade
By now, you're probably familiar with our newest product: TrueRack™. Our long-time clients (and #ServerEnvy fans) know we've provided top-tier racking services long before the  TrueRack™ announcement. In this edition of #ServerEnvy, we're taking a look at a specialty server that we built and plan to rack in a customer's datacenter.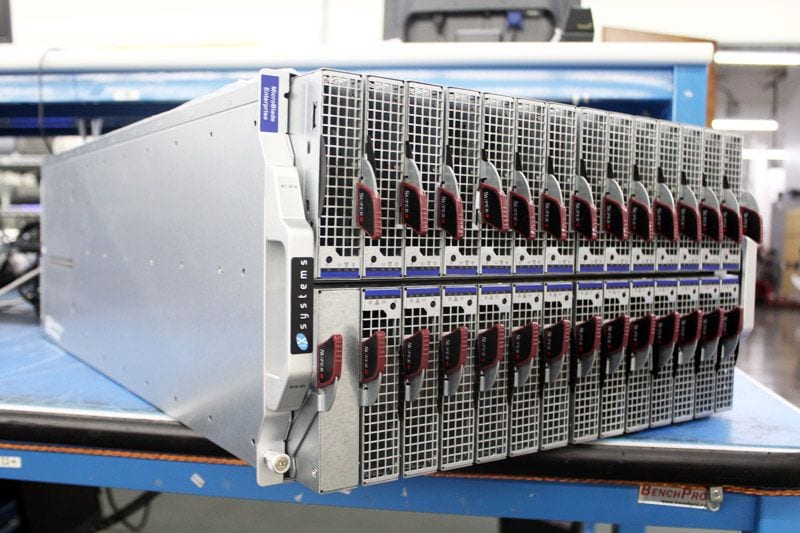 Say hello to the MicroBlade. Available in a 3U or 6U form factor, this power-friendly extreme-density system represents an entirely new kind of computing platform.

The sheer density of computing power achieved by this system is extraordinary while its power consumption is minimal. The 6U MicroBlade pictured above supports 28 individual hot-swappable blade servers. Each blade can be built with two computing nodes which means a single 6U MicroBlade can house up to 56 nodes and 896 cores and consumes just over 1,800 watts. That is enough processing power to support over 7,000 VDI VMs at a stunningly-low cost that is under $30/VM and consumes just over ¼ watt per VM. A fully-populated rack filled with MicroBlade systems in a two-node configuration can support a jaw-dropping 392 nodes, 50TB of ECC RAM, 280Gb of bandwidth, and 6272 cores per rack.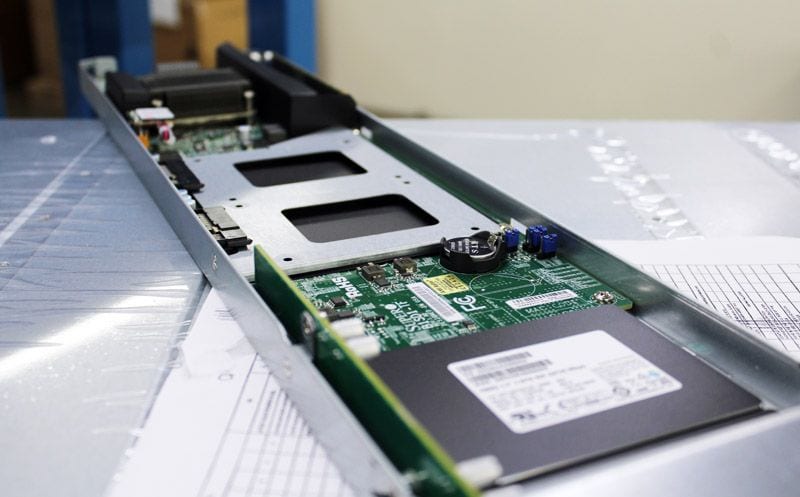 The blade servers are powered by the next-generation of Intel Xeon D processors which includes cutting-edge features such as Hyper-Threading, Turbo Boost, and VT-x and VT-d virtualization and support 8 cores. These innovative Xeon D processors are based on a new 14nm microarchitecture and boast an impressive 5.5% IPC increase over previous Haswell models. With better performance and better performance/watt than ever before, the new Intel processors reduce OPEX by increasing the number of applications you can support in your data center.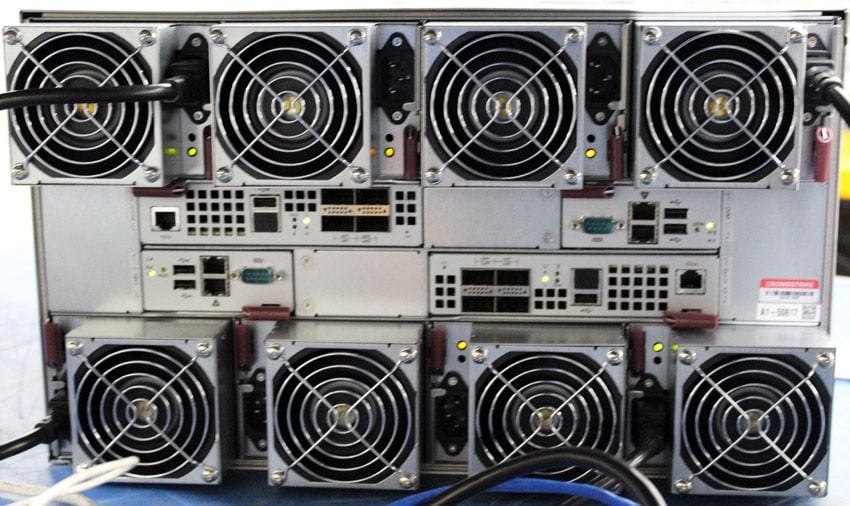 Whatever your enterprise need, the power and flexibility of the MicroBlade make it ideal for everything from server VMs and VDI deployments to web-scale applications and superdense configurations. Powered by up to  8 x 2000W Titanium certified high-efficiency (96%) redundant power supplies with cooling fans, this MicroBlade enclosure can support 2 chassis management modules and four Ethernet switches with 2x 40Gb/s QSFP or 8x 10Gb/s SFP+ uplinks per enclosure for efficient, blazing-fast networking.

The unique architecture of the MicroBlade reduces cables up to 99% and simplifies system management by integrating microserver, storage, networking, and unified remote management for applications into a remarkable all-in-one system.

Here are two examples of the individual blade servers we custom-configured for our client.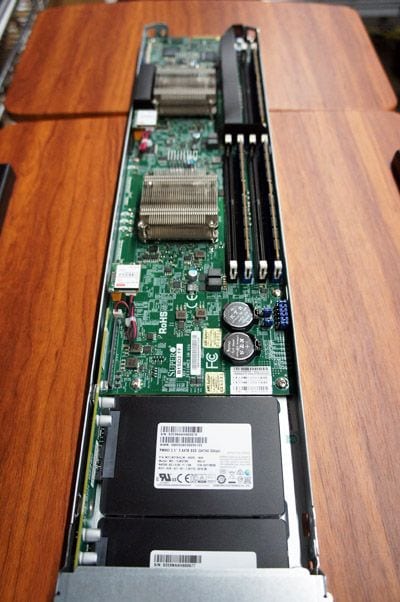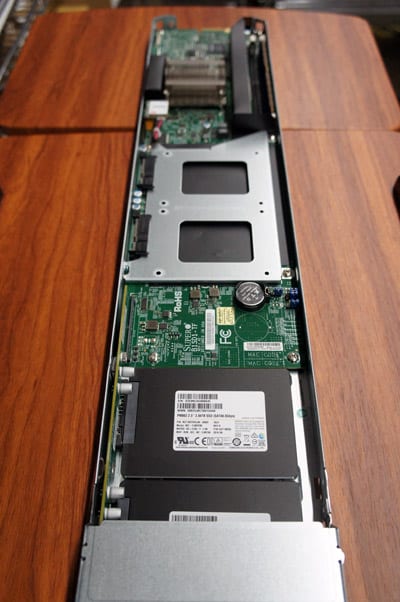 MicroBlade systems deliver unmatched flexibility and performance in the highest density with substantial savings on CAPEX and OPEX.  Bring your datacenter to life with the quality of open source and the dedication of our professional team. iXsystems' team of professionals can customize your servers, install and configure any software you need, then rack, cable and deploy them as needed. Give us a call at 1.855.GREP.4.iX or email us at sales@ixsystems.com for a free consultation.