SCaLE17x Recap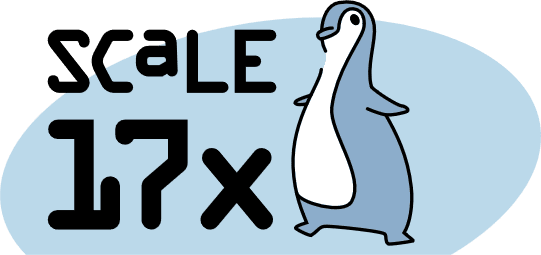 The 17th annual Southern California Linux Expo (SCaLE) took place from March 7-10 at the Pasadena Convention Center.  There were about 150 exhibitors along with nearly 130 sessions, tutorials, and events. Around 3,300 attendees from around the globe descended upon the exhibit hall and explored all the events and sessions SCaLE had to offer. The iXsystems Team staffed two booths at the conference, the FreeBSD Booth (#515) and the iXsystems Booth (#517).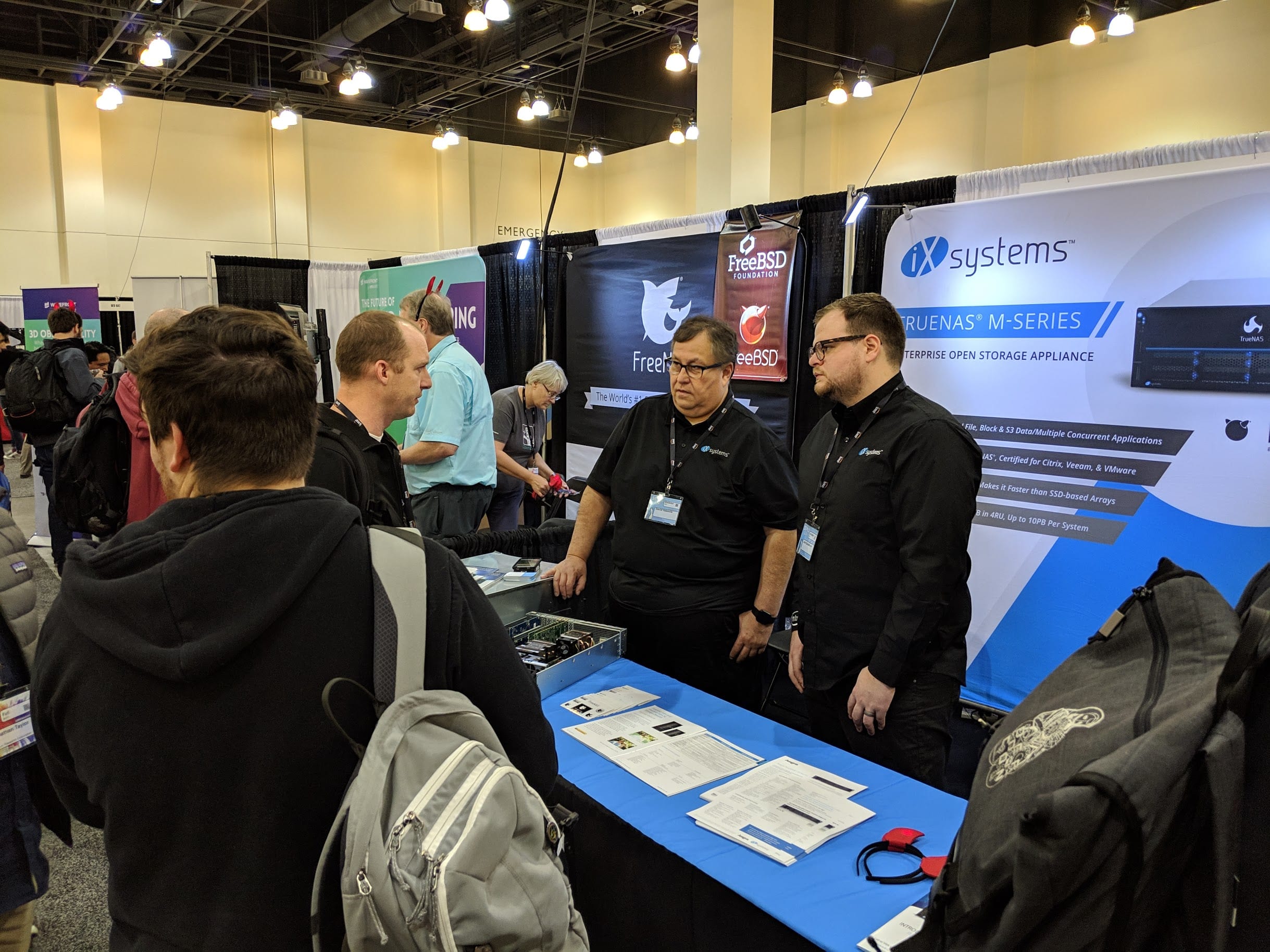 iXsystems believes that open collaboration and the exchange of ideas and code is fundamental to innovation.  We staffed the FreeBSD Booth to bring awareness about FreeBSD, FreeNAS,  and other Open Source storage technologies to the Linux community. At the iXsystems Booth, we introduced our TrueNAS storage appliance based on Open Source, specifically the TrueNAS M-Series, as well as the Asigra TrueNAS Backup Appliance.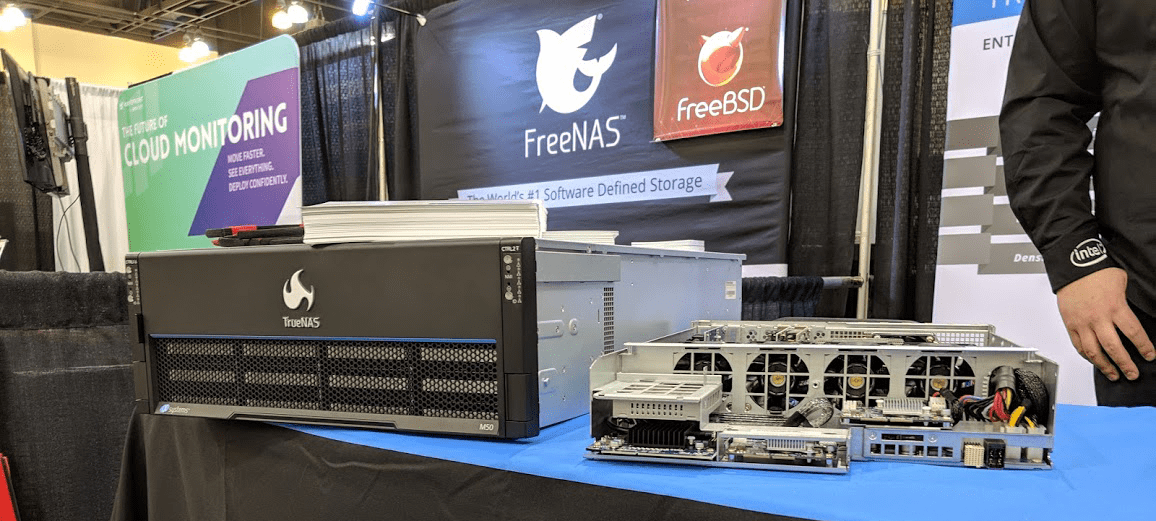 A good percentage of the attendees were students who were interested in learning about Open Source technologies. The iXsystems and FreeBSD booths drew interest from various fields including students and enthusiasts as well as enterprise users. At the iXsystems booth, a majority of the attendees that visited us were either FreeNAS users or existing TrueNAS customers, who were happy with both their product and the support we offered them. On the table at the iXsystems booth was a TrueNAS M-Series with an updated bezel on display that garnered a lot of attention from folks who were curious about enterprise storage systems. In addition, the schwag items were a hot commodity as everyone from developers to students were delighted to pick up some free merchandise, especially the famous blinking daemon horns.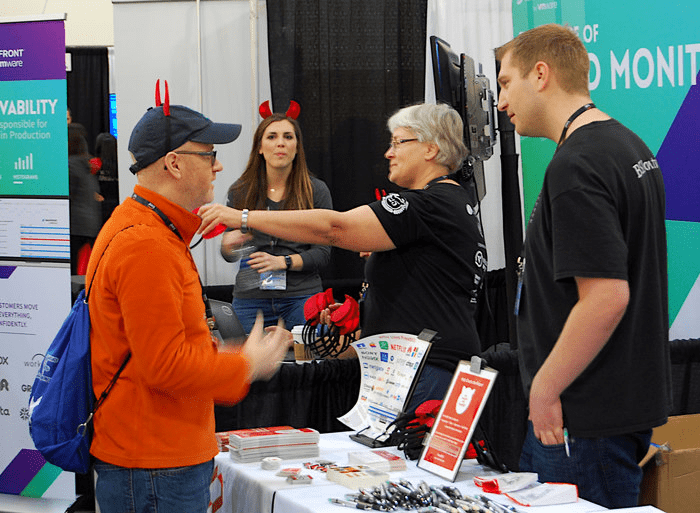 At the FreeBSD Booth, we heard many enthusiastic comments and remarks about the functionalities of FreeBSD, FreeNAS, and other Open Source projects like TrueOS. Based on the overwhelming support and questions we received about FreeNAS from the attendees that approached our booth, we were confident that a significant percentage of the booth visitors were FreeNAS users. We had many users that were interested in learning more about jails, plugins, and virtualization, and were wondering when the next update of FreeNAS would be released. Like last year, all the schwag was a huge hit with the attendees. Something to note was that many users were uninformed about replication, unaware that they could use FreeNAS and/or TrueNAS in multiple locations and replicate data between them. It's always rewarding when users highlight something they are struggling with so that we can devote time to creating solutions for them.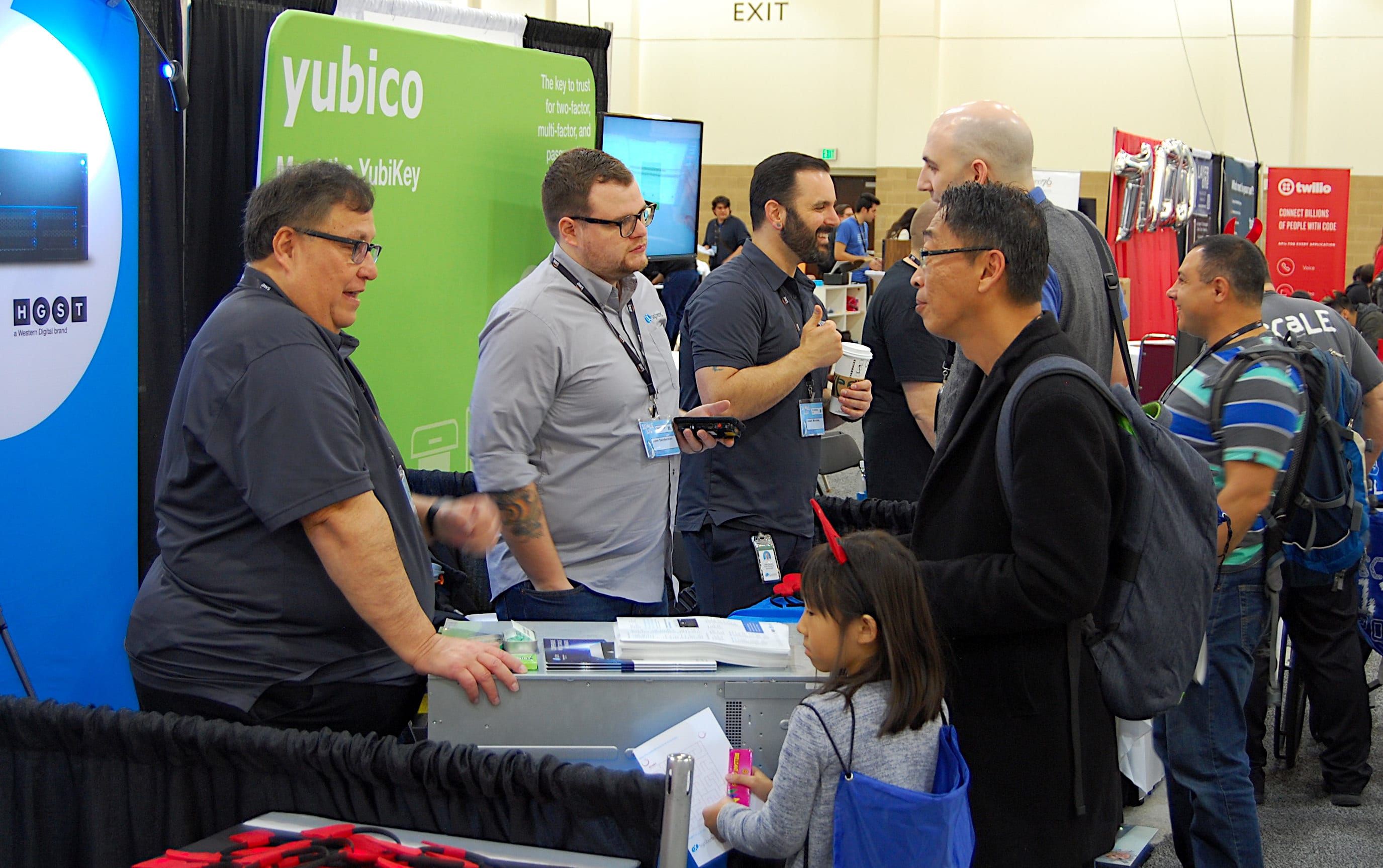 We'd like to thank everyone that dropped by the booths to learn more about the different projects and products that iXsystems sponsors and supports. SCaLE17x was evidence that FreeNAS, FreeBSD, and TrueNAS are becoming more noticed and appreciated by students, hobbyists, and enterprise users, among others. We had a great time engaging with the Open Source community at SCaLE and we hope to see everyone again next year!__
Best,

The iXsystems Team