Win big in Vegas with TrueNAS! Visit iXsystems at VMworld at Booth #2224!
We're counting down to VMworld 2018 and hope to see you there! The iXsystems team will be out in full force showcasing how the TrueNAS M-Series and X-Series storage systems combined with iXsystems servers are a perfect match for your VMware infrastructure. Join over 20,000 fellow VMware users for several days of sessions, tutorials, and expo hall exploration. Drop by the booth where you can meet with iXsystems face-to-face to get your questions answered and play our slot machine for a chance to win a 24TB FreeNAS Mini!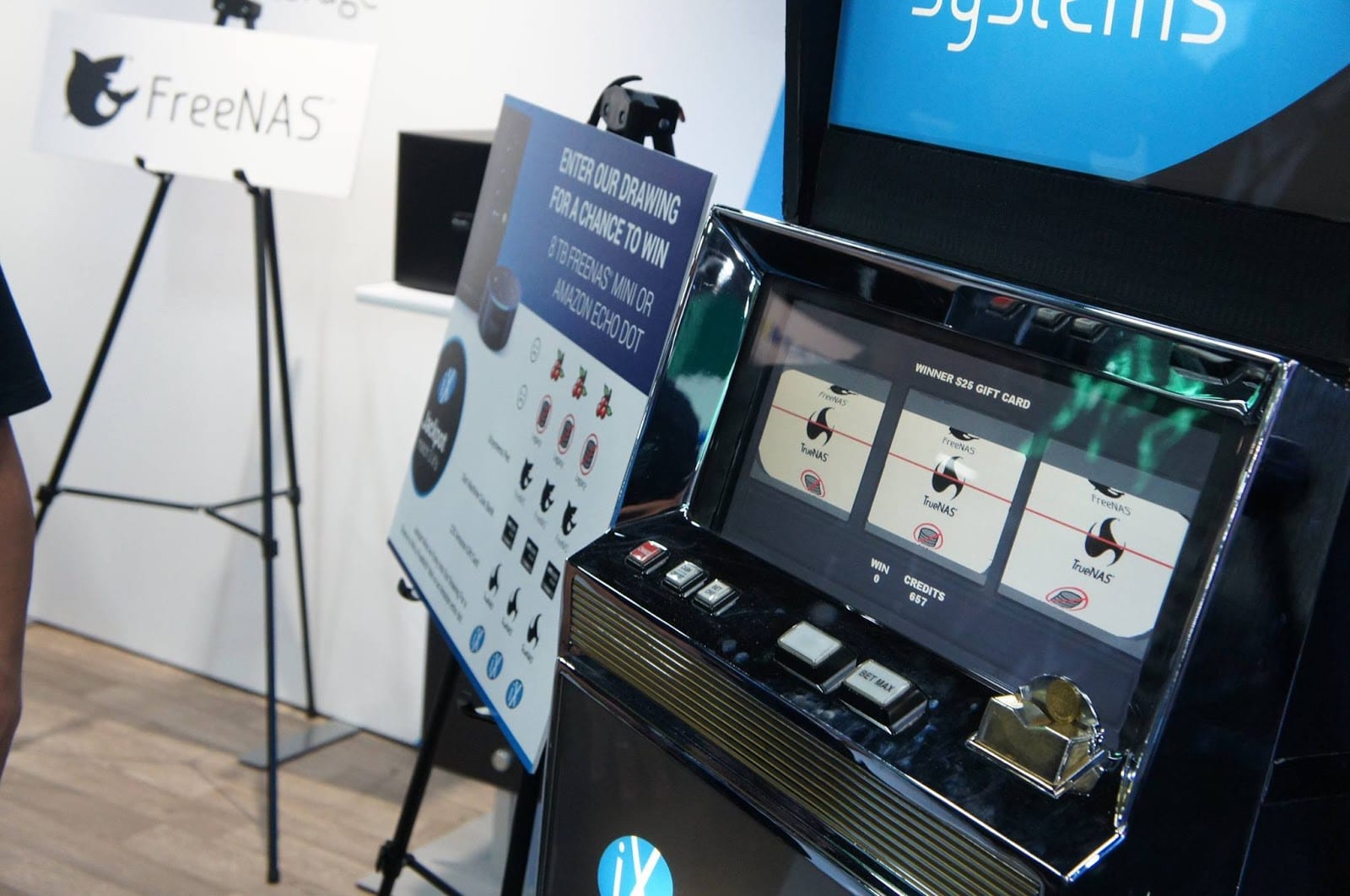 (Slot Machine from last year's VMworld)
Enterprise Storage, Open Source Economics
iXsystems leverages decades of hardware expertise and open source technology like ZFS to produce a storage line with the lowest TCO and highest ROI. Whether you are managing a few terabytes or over ten petabytes of storage in support of hundreds of VMs, TrueNAS delivers a consistent user experience without the hidden costs found in competing solutions.
VMware Ready
TrueNAS is a VMware Ready solution that provides a vCenter plugin and support for VMware VAAI. These features allow for seamless VMware storage management with synchronized VMware and OpenZFS snapshots. Combined with an iXsystems server powered by an Intel® Xeon® Scalable Family Processor, TrueNAS offers one of the highest-performance yet most cost-competitive VMware solutions on the market.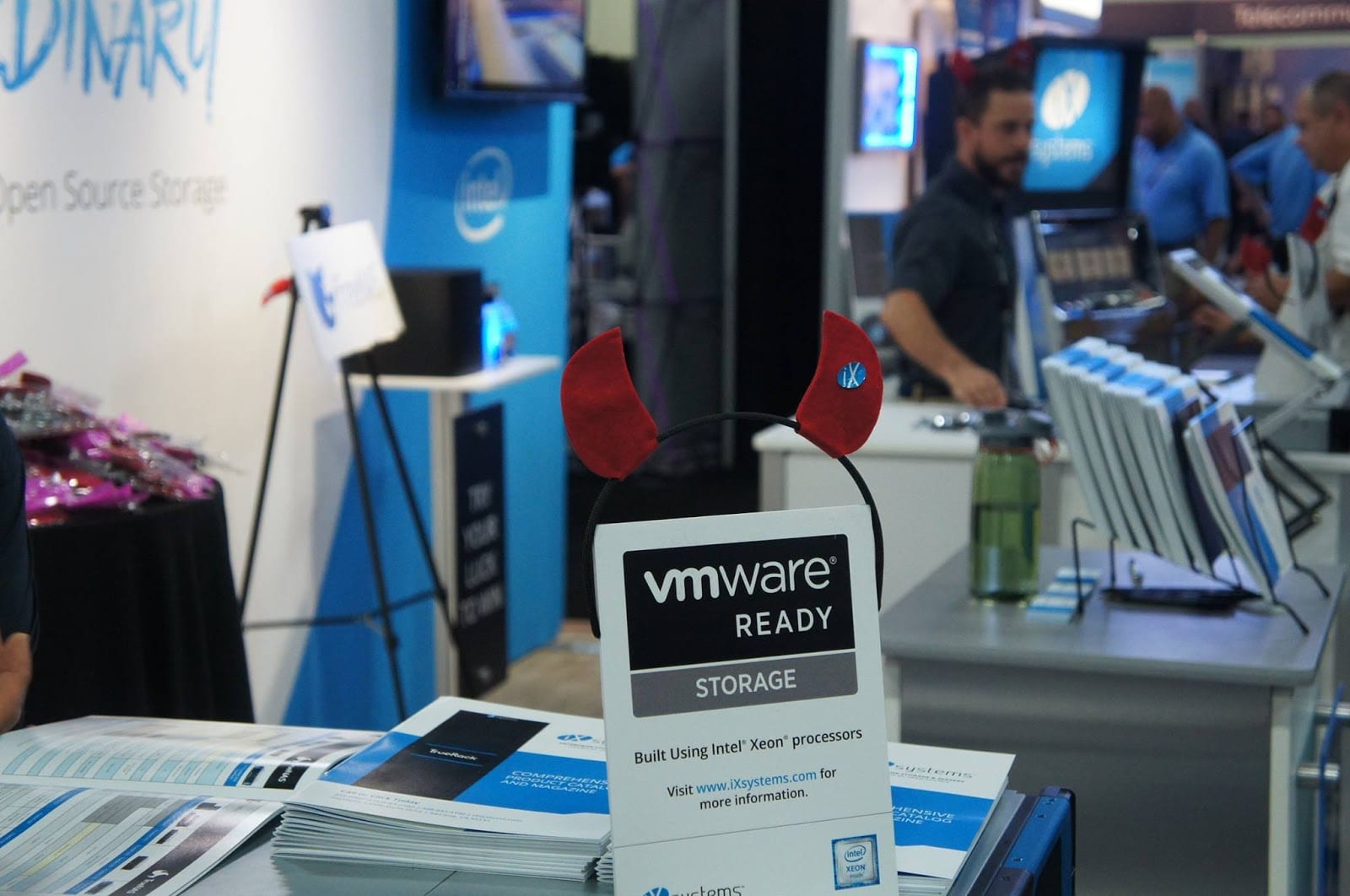 Stop by VMworld booth #2224 and talk to the experts at iXsystems about how the TrueNAS M-Series and X-Series deliver enterprise storage with Open Source economics for VMware. You can also call 1-855-GREP-4-IX or email info@ixsystems.com to schedule an appointment during VMworld with a Sales Engineer. We'll see you in Las Vegas August 26th through 30th!
The iXsystems Team