vBSDcon 2015 Recap
Last weekend, the 2nd vBSDCon was hosted in Reston, Virginia by Verisign and several iX employees were in attendance. A big thanks to Dru Lavigne, Kris Moore, and Michael Dexter for sharing their experiences at the show with us.
Here's what Dru had to say about the conference:
"This was the second biennial vBSDCon with 108 attendees, which represented an increase of 8% from the inaugural 2013 conference. At least three new attendees are active on the FreeNAS and/or PC-BSD forums and IRC channels and were pleased with the opportunity to meet Kris Moore and I in person.
The conference began with a DevSummit which was attended by 18 developers and 27 guests. The BSD Certification Group held a beta for the upcoming BSDP system administration exam the afternoon of the DevSummit. Since the lab was configured for 5 examinees, we had to turn away one beta tester who will take the beta at another event. The BSD Certification Group also had a BSDA exam session where 3 examinees took the exam and one examinee decided to instead take the exam at a local testing center so he could study some more.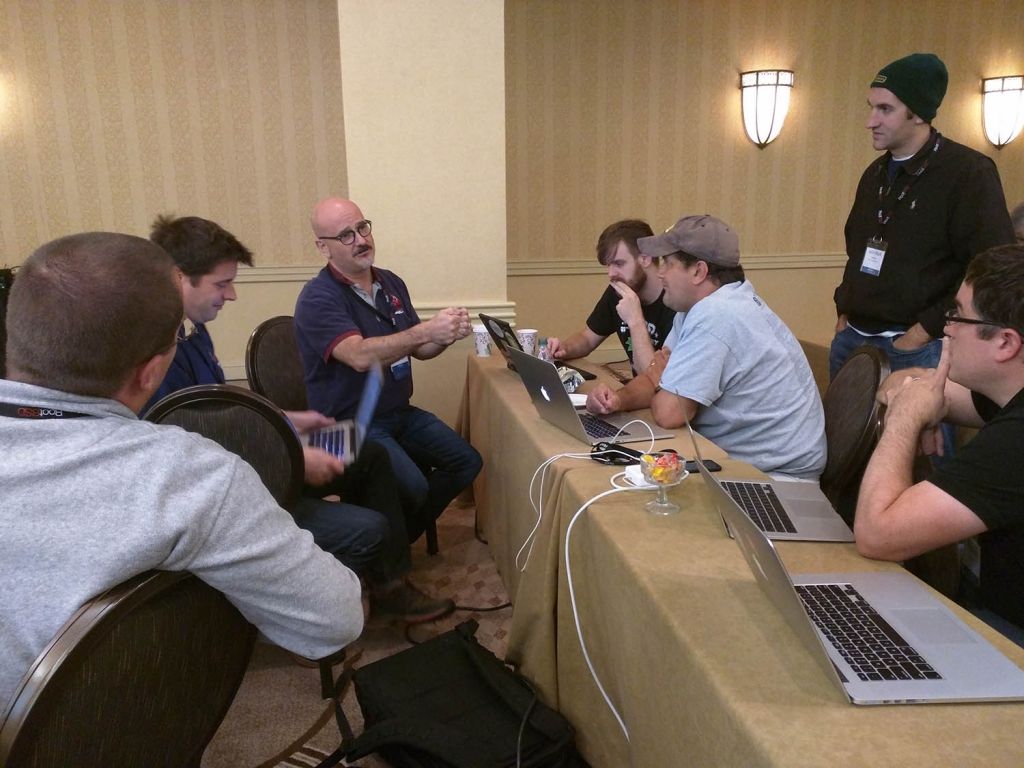 The FreeBSD Foundation had a booth in the expo area and raised $1306 from 41 donors. Netgate donated a RCC-VE 4860 and attendees who donated at the booth were entered into a raffle. The winner was there attending his second BSD conference. His first was MeetBSD California 2014.
iXsystems also had a booth in the expo area. Several FreeNAS users had no idea that the Mini was available on Amazon Prime and took a brochure with that information.
During the conference, the FreeBSD Foundation was pleased to announce that there are now over 10,000 subscribers to the FreeBSD Journal.
Due to the success of the BSDCan DocSprints, vBSDCon provided a Doc Sprint room for 2 evenings. After a long day of conference sessions, two attendees stayed into the night to learn more about the FreeNAS/PC-BSD doc toolchain and workflow (sphinx integrated into git and jenkins). One user made several test commits to the PC-BSD doc repository and now knows how to contribute to these docs. To enable further collaboration, a github wiki was created for discussing PC-BSD doc contributions."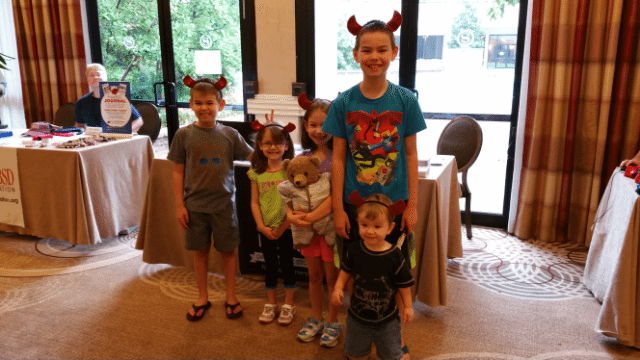 Kris Moore wrote, "The conference was very well-attended. The Dev Summit was the biggest one I recall for vBSDcon yet. I spent most of my time at the iX booth, so I didn't attend very many talks or sessions. However, it was great to meet a bunch of PC-BSD users and several fans of BSD Now stopped by to say hi. :)"
Michael Dexter commented:
"vBSDcon is a unique event in that it is one of the newest BSDCons and attracts a strong government presence thanks to its proximity to the nation's capitol. Kris Moore and Allan Jude took the opportunity to catch up with BSDNow.tv listeners who came to the event and Allan's talk on "Interesting things you didn't know you could do with ZFS" was a big hit. My talk on virtualization was well received and Allan and I hosted a ZFS/bhyve hypervisor Birds of a Feather session. It was great to see how many people are using both ZFS and bhyve or want to learn more about these exciting technologies.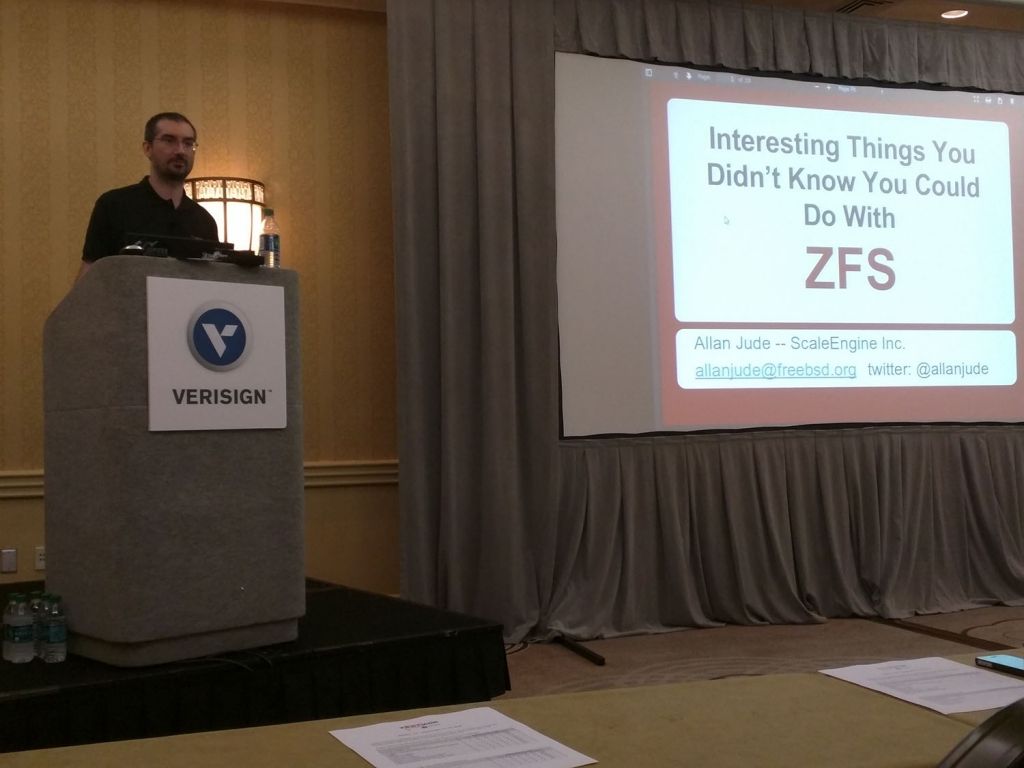 Quite a few iXsystems clients plus PC-BSD and FreeNAS users were in attendance who shared their experiences at the booth and in the hallway track. A great time was had by all and many thanks to Rick Miller and his team at Verisign for hosting this great event."