TrueNAS SCALE Bluefin is RELEASED into the Wild
TrueNAS SCALE Bluefin (22.12.0) has reached RELEASE. A huge thank you goes out to the 3,000+ testers that provided their time, systems, and feedback as part of this effort. Bluefin is a simple update from Angelfish (22.02.4) with more polish and numerous bug fixes and provides a wide range of new capabilities that will continue through the normal software lifecycle to maturity. Click below to read all about what is new in Bluefin!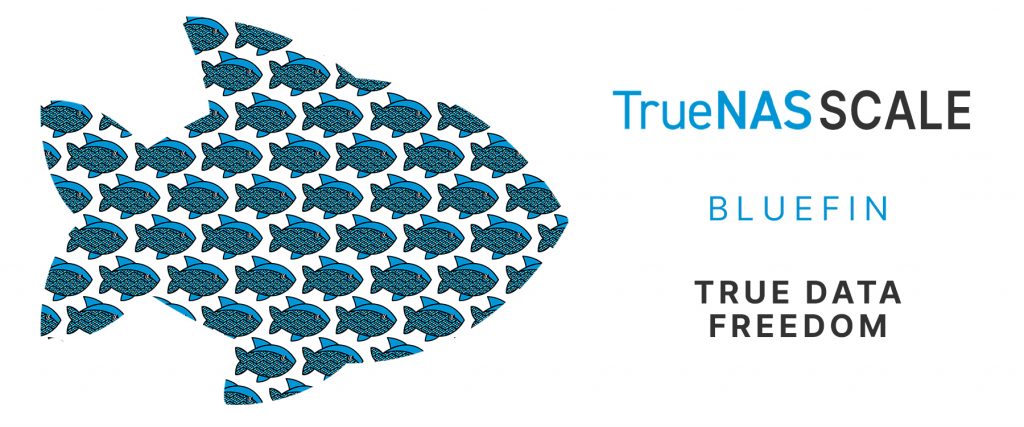 iX adds TrueNAS R30 and AX-1212
iX has added two new platforms to the TrueNAS appliance family! The new TrueNAS R30 is an all-NVMe appliance that delivers extreme performance density with 16 NVMe drives in a compact 1U chassis. The AX-1212 is a 64 Core 1U server designed for virtualization, is certified for VMware, and delivers valuable low-cost per vCPU and high bandwidth per VM as a complement to any TrueNAS environment.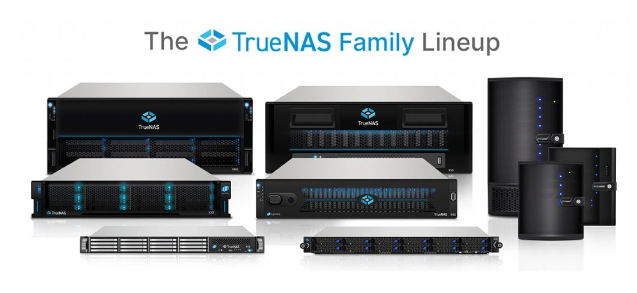 iX-Storj Free Cloud Storage Giveaway
Do you have a cloud backup for your most essential data? With iX-Storj now available on all editions of TrueNAS, you can test out the 150GB of free multi-region cloud storage and earn entries to win more cloud storage and other prizes. There are less than 20 days left to win, so act fast!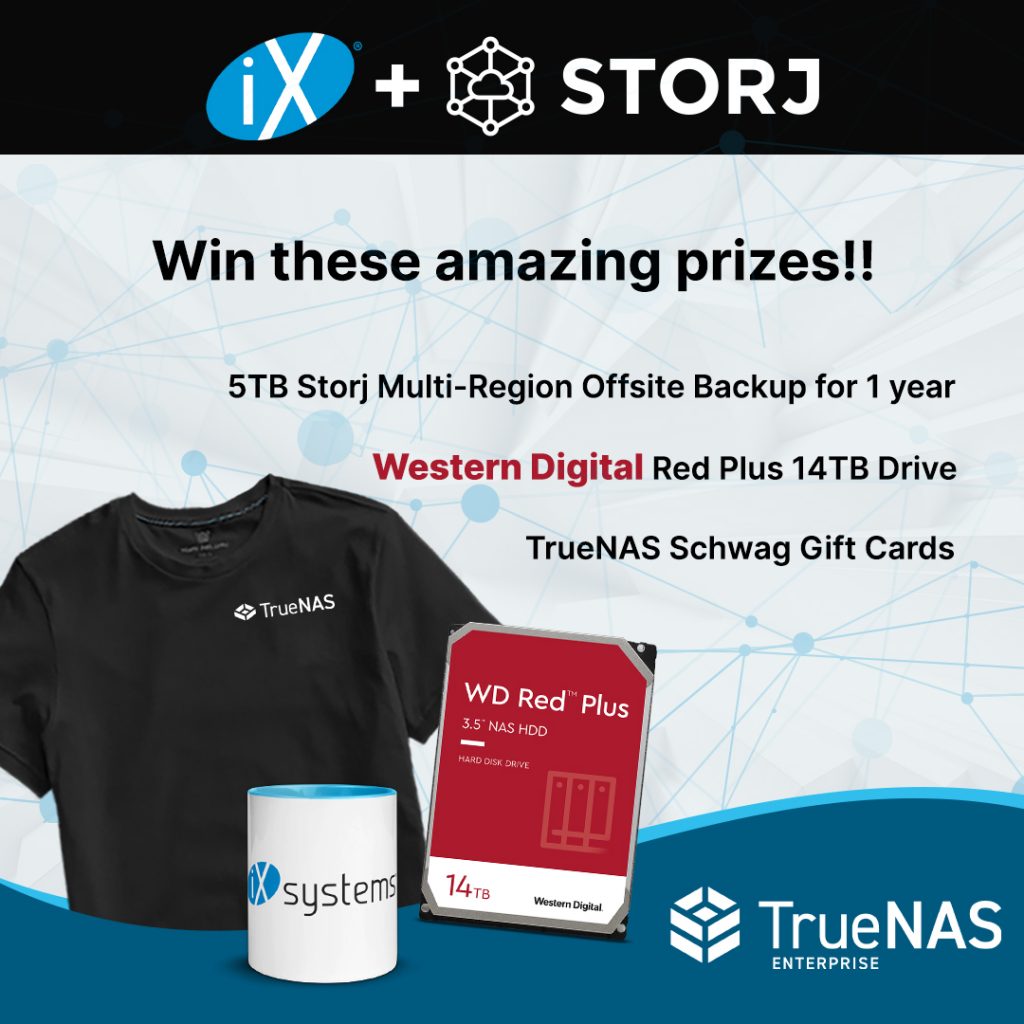 Sign up for a free account, store some data, and get 25 entries in the drawing. With multiple options 
for additional entries, numerous winners will receive prizes, including 5TB of multi-region cloud storage for a year by Storj, 14TB WD Red Plus Drives, and more! 
This contest ends on January 2, 2022
TrueNAS SCALE 22.12 RC1 and TrueNAS CORE 13 U3.1 Updates and Release Notes
Watch this video of Tom Lawrence as he discusses TrueNAS CORE 13 U3.1 Release Notes and UI updates to TrueNAS SCALE Bluefin.
 Fixing my worst TrueNAS SCALE mistake!
In this video, Christian Lempa fixes his worst mistake on his TrueNAS SCALE Storage Server. He also talks about RAID-Z layouts, fault tolerance, and ZFS performance. See what he changed to make his server more robust and solid.
TrueNAS featured on This Week in Enterprise Tech
The hosts at TWIET love TrueNAS (by its classic name FreeNAS ;-), so we were happy to be on a recent episode to talk about our latest choices: TrueNAS CORE and TrueNAS SCALE. In this episode, iXsystems VP of Marketing Mario Blandini answered questions about TrueNAS Open Source storage for a variety of environments, while the hosts shared some of their own examples!
Tech Tip #118
TrueNAS offers "nightly" images that allow adventurous users and developers to participate in early testing and feedback of future versions of TrueNAS. These images should not be used in production, and users are required to roll back to a previous "released" version before upgrading again to a stable release.
See CORE Updates and TrueNAS Upgrades for more information about how to use nightly images.
Links of the Month