TrueNAS & FreeNAS 11.3 Release Delivers Wizards, Plugins, and Accelerated Replication – Issue #76

---
TrueNAS & FreeNAS 11.3 Release Delivers Wizards, Plugins, and Accelerated Replication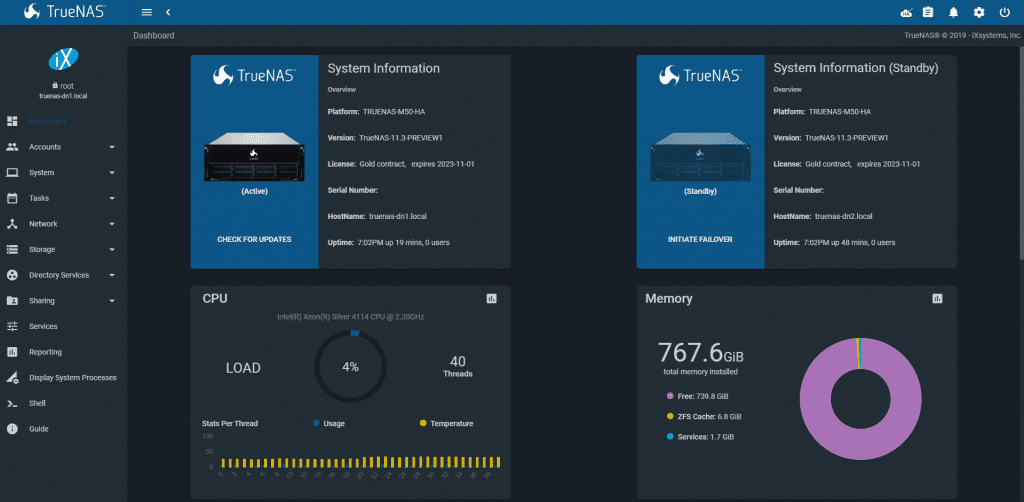 Building upon the very popular API and Web UI improvements of the previous release, 11.3 introduces easy-setup wizards, major replication improvements, and over 500 other enhancements.
---
TrueCommand Gets Dockerized with v1.2 Release

TrueCommand 1.2 has been released and is now available as a VM or a Docker image, and will soon be available as a cloud service.
---
iXsystems Enters 2020 with Sustained Growth in TrueNAS Revenues
iXsystems starts 2020 strongly after four years of more than 50% compound annual revenue growth in its TrueNAS® product family. This momentum reflects the steady adoption of Open Source storage, the cutting-edge TrueNAS M-Series, and power-efficient TrueNAS X-Series storage appliances.
---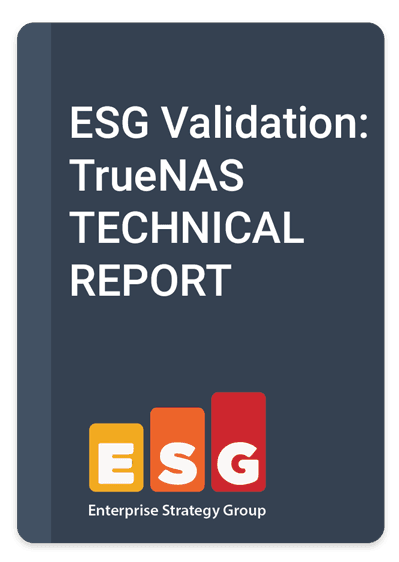 Here's what the experts at Enterprise Strategy Group (ESG) had to say about TrueNAS in their recent validation report: "The combination of ZFS, open source, and a lean sales force provides efficiencies that enable iXsystems to offer high performance, feature-rich solutions at high value price points. We calculated a significant delta. Based on our testing and analysis, we found that iXsystems can typically offer up to double the performance at half the cost of their major competitors."
---
TrueNAS M50 Software Review by Lawrence Systems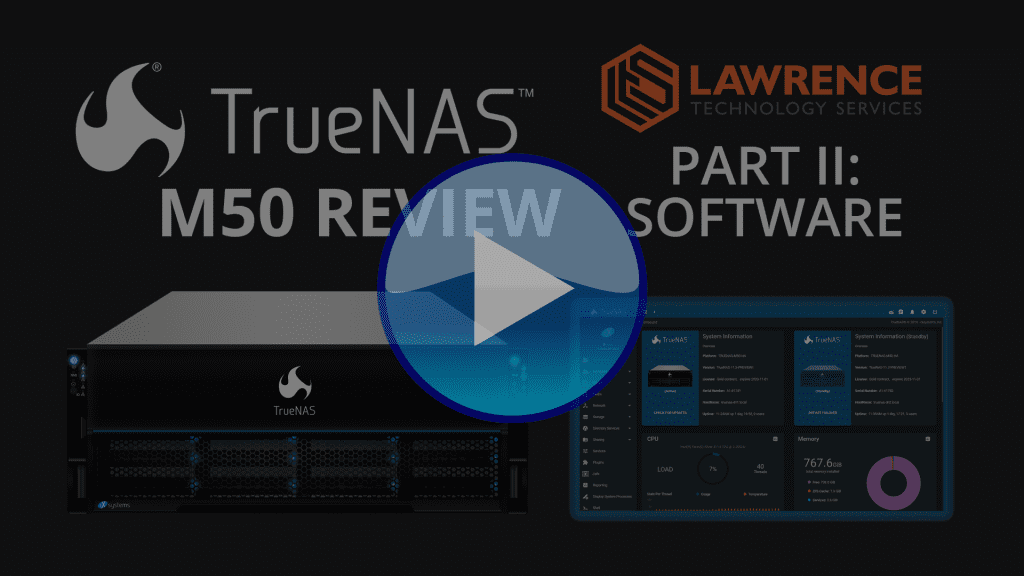 Thomas Lawrence continues his review of the TrueNAS M50 by highlighting its robust software capabilities and demonstrating high availability, enclosure management, and more.
---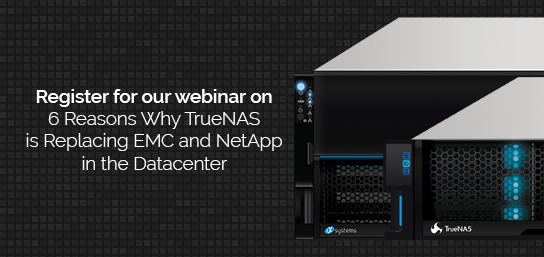 ---
FreeNAS Plugins Development
Plugins are a technology for easily and securely deploying 3rd party applications directly on FreeNAS and TrueNAS storage systems. Users can use the web interface to deploy, start, stop, and update applications, along with configuration tasks such as assigning storage to them.
---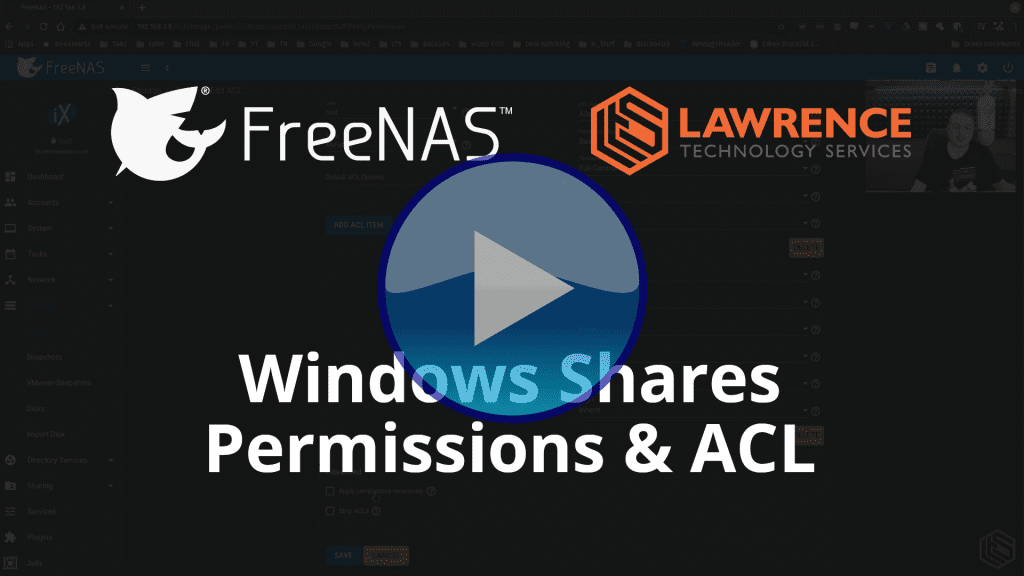 ---
Plex Permissions in FreeNAS 11.3
Plex Media Server is a popular Plugin available for FreeNAS, allowing the user to stream media directly from their FreeNAS system. Learn how to configure your permissions properly for Plex with the latest FreeNAS release.
---

---
TrueNAS Quick Overview
A quick and straightforward overview of everything TrueNAS has to offer in 2 minutes.
---
eBook on Open Source Storage
This free eBook explains how proprietary and cloud storage falls short and why Open Source is a better development model for storage systems. Learn about the advantages of NVMe/NVDIMM storage for the modern enterprise and why businesses need a unified data platform.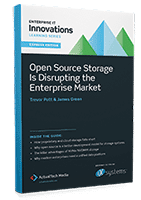 ---

On-Demand FreeNAS Training
Online training modules from iXsystems are designed to quickly get you up to speed for getting the most out of your FreeNAS system. Each training module is 30 minutes long and cuts to the core information you need to become an expert in FreeNAS and OpenZFS.
---
We're Hiring!
Open Source technology is our passion, and we're looking for more people to join the iXsystems Team! View open positions here
---
Tech-Tip #73
The encryption key file and passphrase are required to decrypt the pool. If the pool can't be decrypted, it cannot be re-imported after a failed upgrade or lost config. So, save a copy of the key and remember the passphrase! More info at FreeNAS Documentation
---
Links of the Month
---
Quote of the Month
"We liked the built-in snapshots and data integrity features that ZFS had to offer. We are very familiar with FreeBSD, which we used as a diskless platform for all of our teaching workstations. The fact that TrueNAS is rooted in those technologies was a very big selling point for us in regard to administration and stability."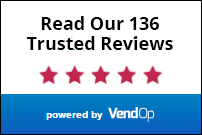 – Ron Simpson, Operations Supervisor at McGill University

---