Training From The Experts
Overview
Our online training modules are designed to quickly get you up to speed so you can get the most out of your FreeNAS system. Each training module is topic-specific, under an hour in length, and cuts directly to the core of the information you need to become an expert in FreeNAS and ZFS. Take the modules you need, on your schedule.
Target Audience
Network, system, application, and storage administrators. Anyone who wants to get the most out of their FreeNAS system.
Prerequisites
iX University training modules require a basic knowledge of networking and storage concepts. If you don't have this background or would like a refresher, we recommend that you first take modules 101 and 102.
Some modules also require access to a FreeNAS system. You can download FreeNAS for free and install it either onto hardware or into a virtual environment.
Recommended Resources
For more information, email training[at]iXsystems.com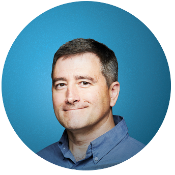 Michael Dexter
iX University Instructor
Michael Dexter brings over seven years of in-the-trenches FreeNAS and ZFS support experience to iX University, backed by over 25 years with UNIX. You probably know Michael from his open source community work surrounding BSD UNIX, file systems, and hypervisors.
Module 101: Introduction to FreeNAS
Training and Certification Overview
Introduction to iXsystems
iXsystems Data Storage Solutions Overview
FreeNAS® Feature Overview
FreeNAS® Architecture Overview
Introduction to OpenZFS Software RAID & Hybrid Storage
Module 102: Getting Started with FreeNAS
The FreeNAS Console Setup menu
Logging in to the FreeNAS web user interface
The FreeNAS Configuration Wizard
Updating FreeNAS
Other Administrative Tasks
Module 103: The FreeNAS 11.3 New User Interface Overview
The New User Interface Technologies (11.3)
The Angular UI and API v2.0
The FreeNAS Dashboard
Familiar behavior
Network Changes Batching and Rollback
The Storage Manager
iSCSI, SMB, and object storage features
Plugins, Jails, and Virtualization features
Reporting features and TrueCommand
Module 201: Advanced FreeNAS Setup
System Information and Reporting
The FreeNAS Sharing Model
A Multiuser SMB Configuration
Active Directory Integration
Service Management
Additional System Configuration
Module 202: FreeNAS Data Protection
Introduction to Data Protection and FreeNAS DP Features
Test Environment
FreeNAS Snapshots
Windows Shadow Copies and VMware Snapshots
FreeNAS Replication
Disaster Recovery Planning and Procedures
Module 203: Sharing Protocols
File vs. Block vs. Object Sharing and their Protocols
Sharing Protocol Selection
Local Users vs. Directory Services
Manual NFS and iSCSI Share Configuration
Specialty Protocols: SSH, WebDAV, FTP and TFTP
Module 204: Advanced Network Configuration
FreeNAS Networking Review
Link Aggregations
Static Routes
VLANs
Console Setup Menu Network Configuration
Network Diagnostic Tools