iX returned to the annual SouthEast LinuxFest event in Charlotte, North Carolina on Friday, June 10, 2022, as a sponsor. SouthEast LinuxFest, or SELF, is a community event for anyone seeking to elevate their knowledge of Linux and Open Source Software and connect with other community members.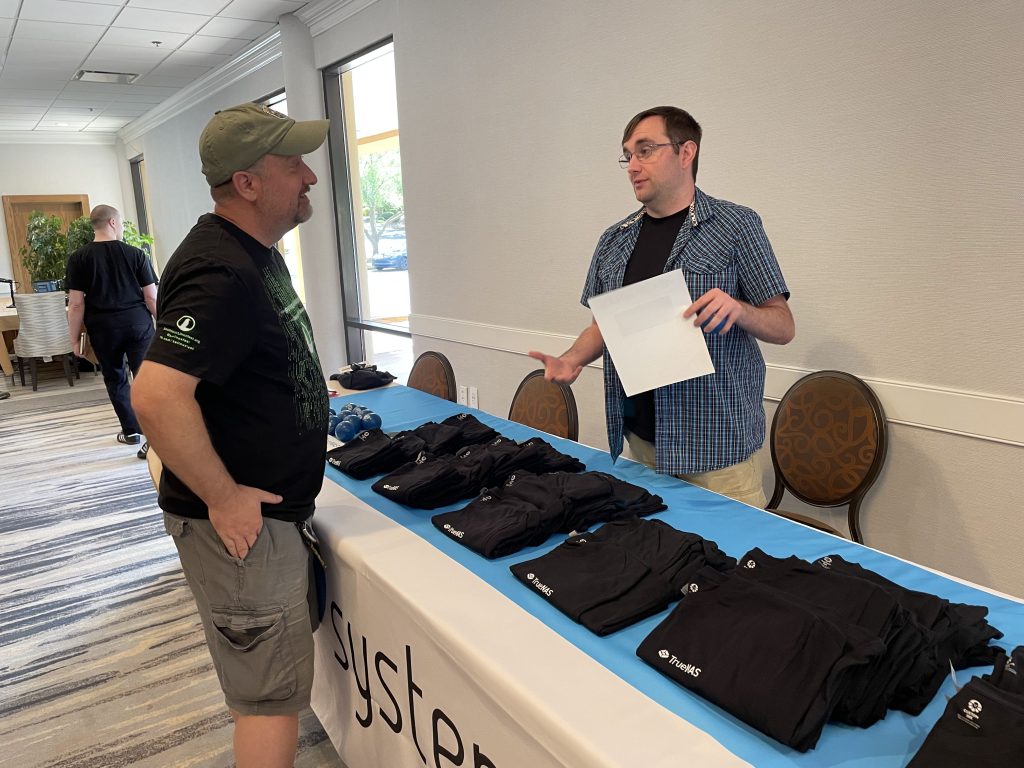 Joshua Smith, Marketing, chats with JT, Engineering, at the iX table.
SELF finally reconvened after a three-year hiatus. Our Marketing Team was thrilled to host a table in the Expo Hall, where we had the opportunity to geek out with Linux users and Open Source driven organizations. SELF attendees had plenty of things available to do during their time there. Between sitting in on riveting lectures given by Open Source experts and visiting tables hosted by sponsors, attendees had the opportunity to stop by the iXsystems Classroom to become HAM radio certified. Our Engineering Team tested their skills at SELF, where they attempted to load Linux on various machines, such as the legendary Intel 486 and several PlayStation consoles.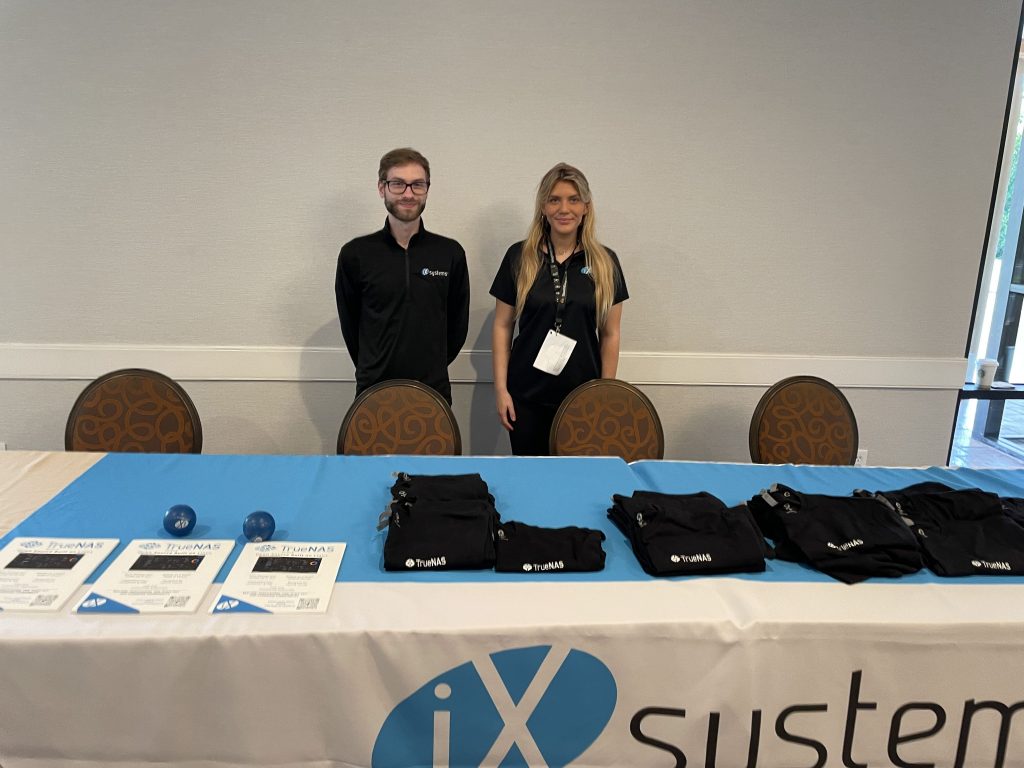 Will Soteros and Emily Bridges from the Marketing Team stand by the iX table.
This year's event was unique for iX, as it was our first time debuting TrueNAS SCALE, the first-ever version of TrueNAS built on Linux. Many of the community members we spoke to have used TrueNAS CORE for years and were very excited to learn about the newest addition to the TrueNAS fleet: TrueNAS SCALE. Built on Debian Linux, TrueNAS SCALE allows users to scale up, like TrueNAS CORE, or cluster systems together for scale-out storage architecture. You can learn more and download TrueNAS SCALE here.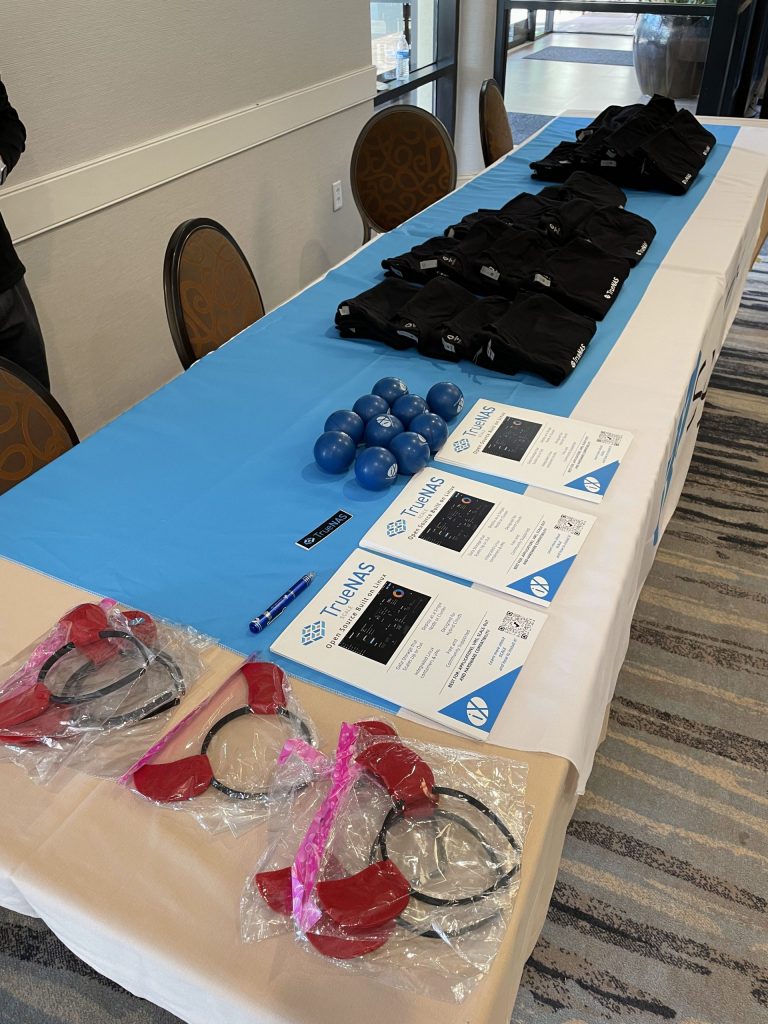 The iX table has a full spread of swag for attendees.
A special thank you goes out to all the volunteers, sponsors, and attendees who made this event possible. We look forward to seeing everyone again at SELF 2023!