SELF 2018 Recap

SouthEast LinuxFest (SELF) just wrapped up, and we had a great time getting to visit with our friends on the East Coast. We had a steady stream of people stop by our booth to tell us how much they enjoy using FreeNAS. We answered questions about what's new in FreeNAS, iXsystems storage solutions, and Project Trident (a new Open Source project focusing on BSD desktop development). TrueOS and Lumina Desktop also sparked the interest of many SELF attendees. A demo system was on display to showcase the current state of the Open Source projects we support and to emphasize the differences between FreeBSD-based projects and standard Linux Distributions.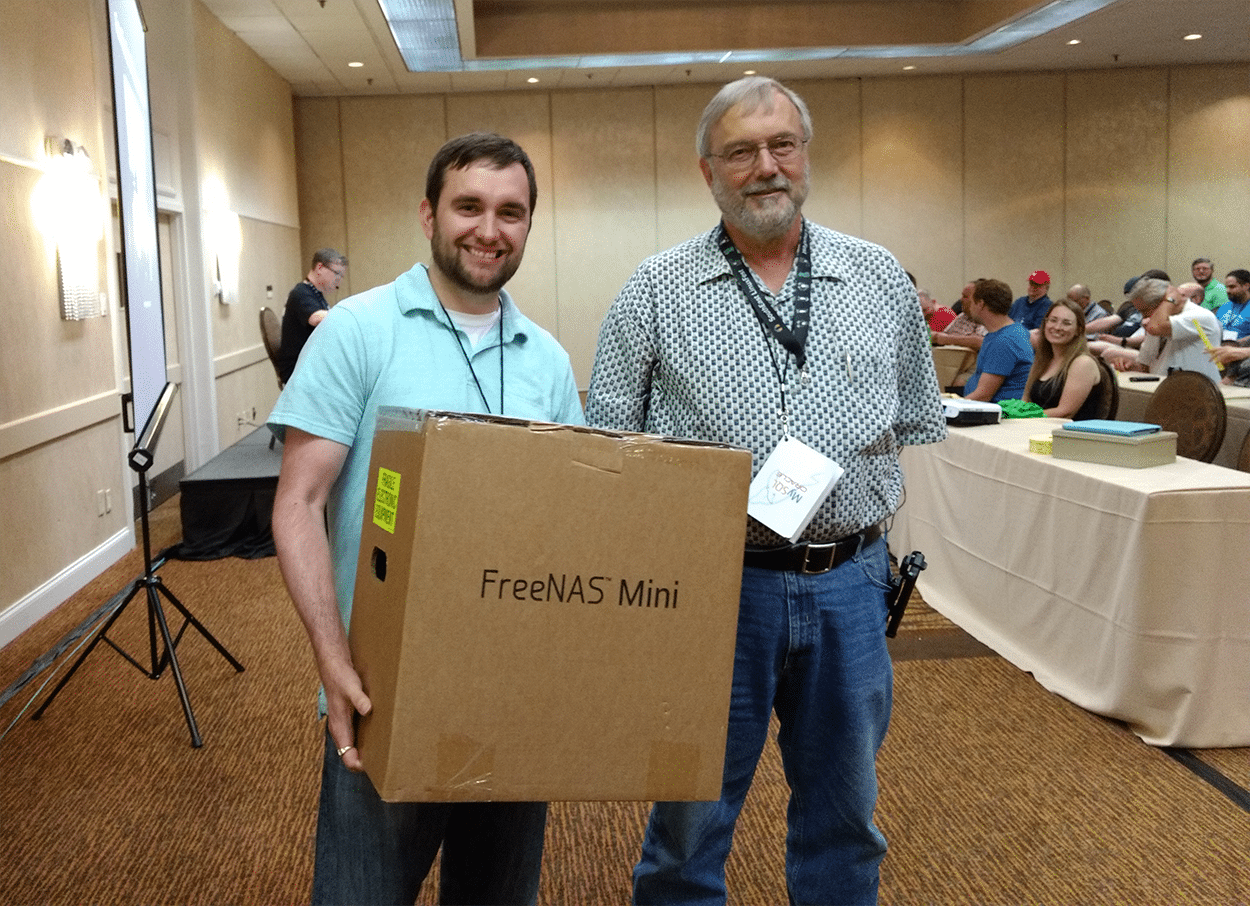 A good crowd attended Joshua Smith's talk entitled: "Feeding Frenzy: Lessons From the FreeNAS Community" to learn more about how iXsystems works with Open Source communities to build the best enterprise storage solutions. There was tons of excitement centering around the FreeNAS Mini giveaway. We sold several hundred tickets to the raffle and donated the proceeds to benefit SELF. Congratulations to Shay W. for winning a new FreeNAS Mini!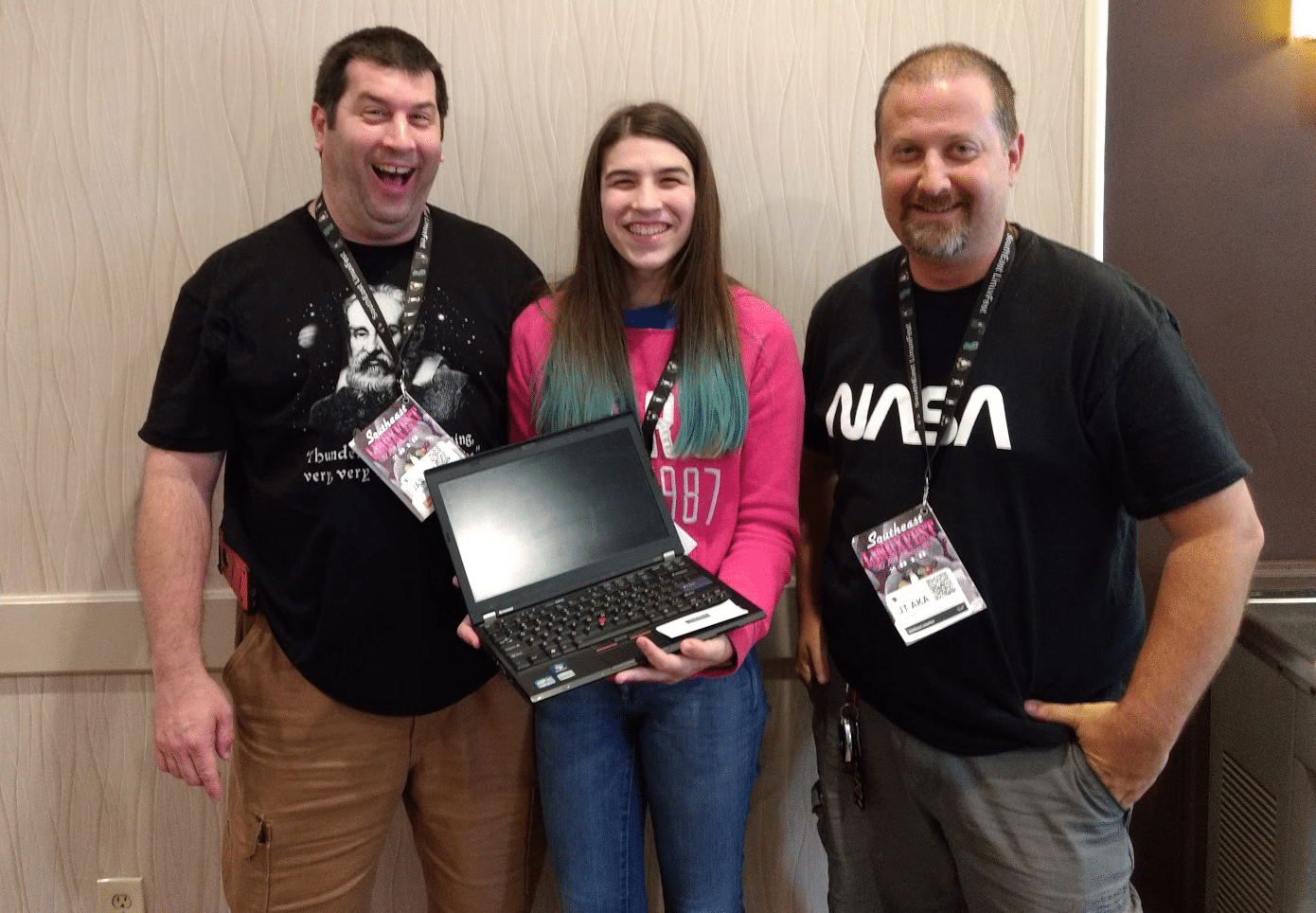 To celebrate the TrueOS and Project Trident announcements, members of the Project Trident team held a contest to give away a Thinkpad laptop. SELF is a community-first conference with a strong emphasis on educating the next generation of technologists. In a perfect expression of that idea, the daughter of one of the conference attendees won the laptop giveaway. Congratulations to Melody for winning! We look forward to her bright career in Computer Science.
We had a great time attending SELF this year and getting to visit with all of you. Until next time!
The iXsystems Team