SCaLE 14x Recap
The 14th annual SCALE was held this past weekend at the Pasadena Convention Center. At over 3,600 registered attendees, two days of tutorials, two days of presentations, over 17 tracks, and a busy exposition, this year was bigger and better than ever.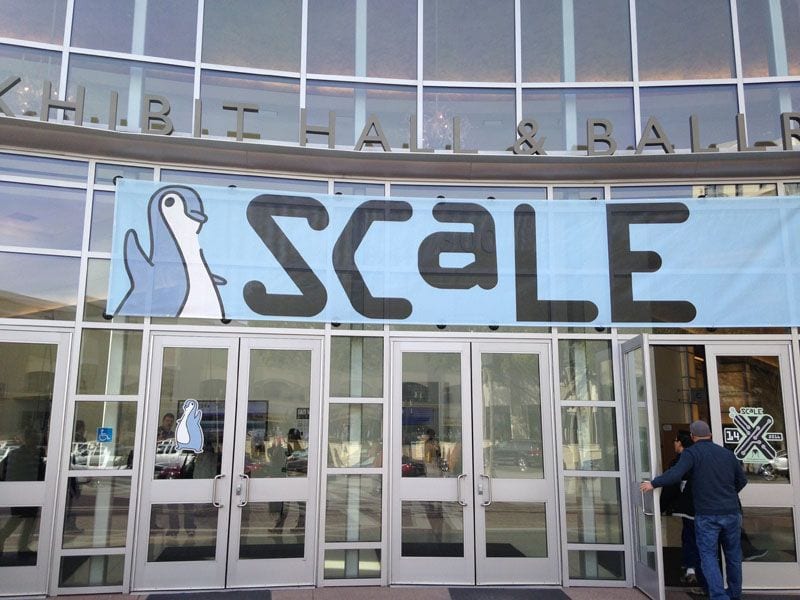 This year at SCALE, FreeBSD had two booths in the expo area: iXsystems staff handed out copies of PC-BSD and FreeNAS and swag items at the FreeBSD Project booth and FreeBSD Foundation staff handed out informational materials and accepted donations for the Foundation. The Foundation raised over $300 at the conference.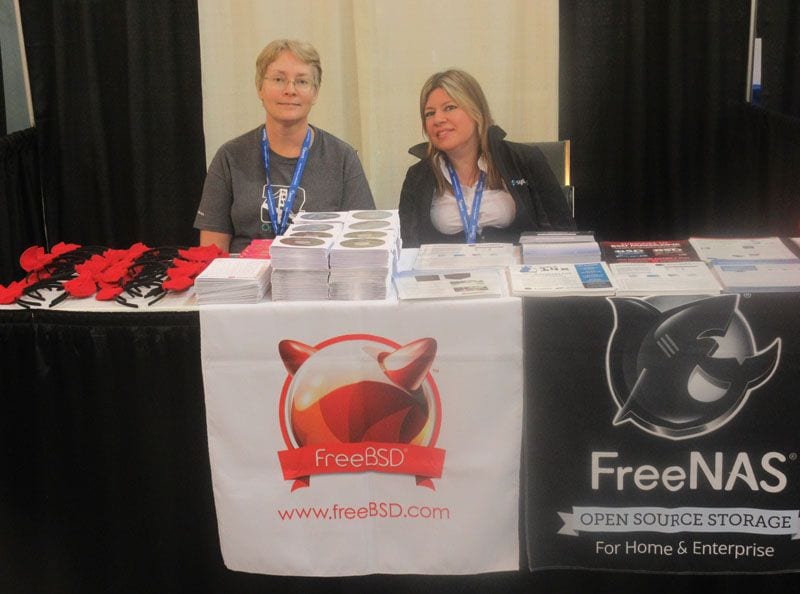 Denise and Dru hold down the fort
The new venue was also a hit as it provided plenty of space for the "hallway track" and easy walking access to the many restaurants in downtown Pasadena. Several attendees mentioned that they enjoyed the new location more than previous years when it was at a hotel near LAX. It seemed there's plenty of room to grow and we expect this conference to continue expanding in the years to come.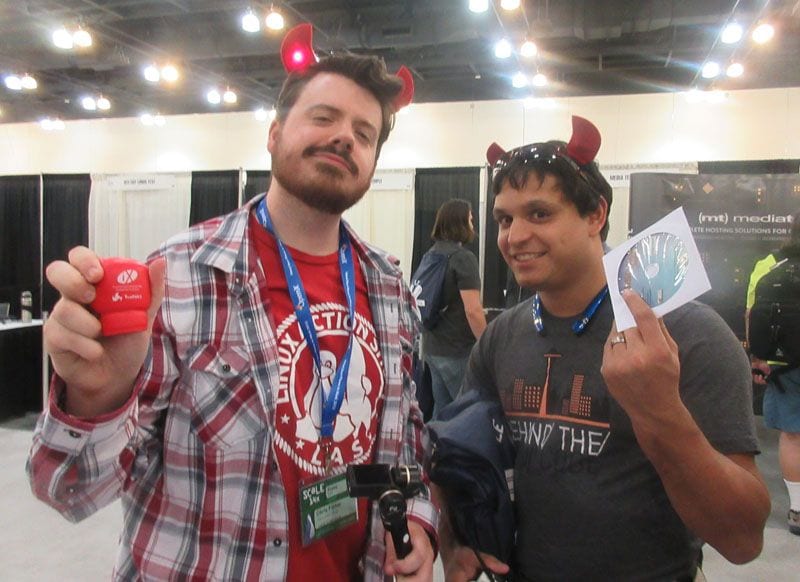 Chris and Noah from Jupiter Broadcasting drop by the booth
There were plenty of great talks, many this year centered around unikernels and devops. There was a keynote by Mark Shuttleworth, founder of Canonical – stewards of Ubuntu Linux.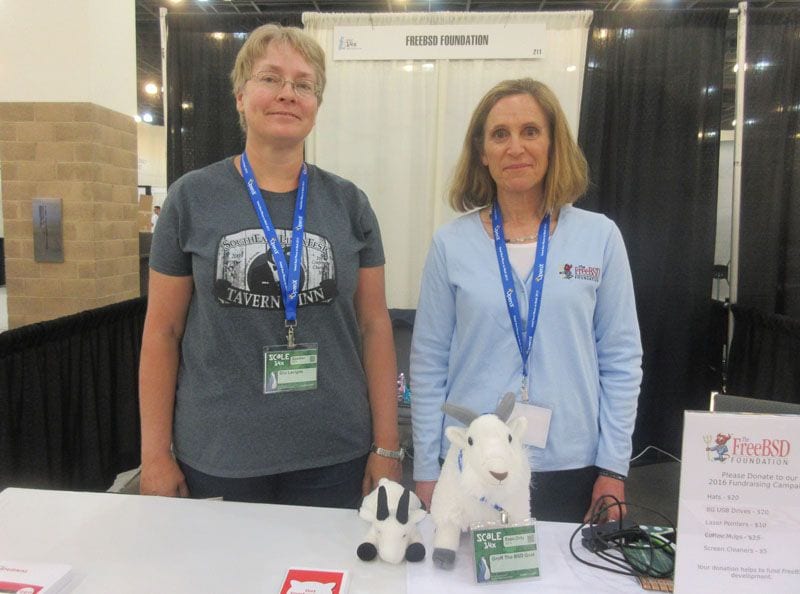 Dru, Deb, Groff the BSD Goat, and "Mini-Groff"
Dru Lavigne also presented her "Doc Like an Egyptian" talk which discussed the goals and pitfalls of documentation projects and her experience of migrating the FreeNAS and PC-BSD documentation to Sphinx.
As usual, everyone who attended had a great time at SCALE and had many good conversations. We are already looking forward to SCALE 15x!