S3 Object Storage on FreeNAS and TrueNAS – Issue #66

---

Cantemo iconik and iXsystems TrueNAS Delivers Cloud Media Management
Cantemo and iXsystems have teamed up to show how affordable a hybrid cloud solution for media and entertainment can be. If you missed us at the NAB Show this week, view our blog for more info!
---
TrueNAS Powers Media and Entertainment
TrueNAS enterprise storage appliances deliver a superb range of features and scalability for next-gen Media and Entertainment (M&E) workloads. Whether you're a production house editing a major film, an audio studio working on music or special effects, or simply a smaller organization doing light file sharing, the TrueNAS family has a solution for you.
---
Are your backups at risk to malware attacks?
Analyst DCIG reports on the growing threat of malware attacks on backup data and how the Asigra TrueNAS appliance prevents them.
---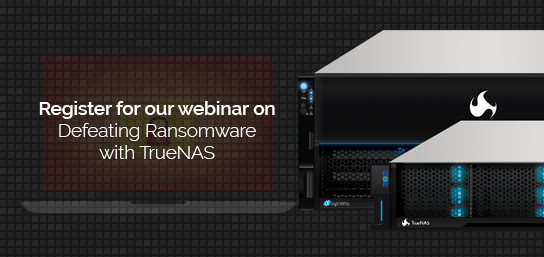 ---
FreeNAS 11.2-U3 is now available
The FreeNAS Team has released a third update to FreeNAS 11.2 featuring several bug fixes listed in the release notes. You can download the latest version here.
---
S3 Object Storage on FreeNAS and TrueNAS
In this tutorial, we'll show you how to set up S3 object storage through Minio on your FreeNAS or TrueNAS system.
---
Lawrence Systems Review of FreeNAS 11.2-U3
Thomas Lawrence is back again with a review of the latest FreeNAS update. Thomas looks at some of the changes to pools, jails, and VM features.
---
eBook on Open Source Storage by iXsystems and ActualTech Media
This free eBook explains how proprietary and cloud storage falls short and why Open Source is a better development model for storage systems. Learn about the advantages of NVMe/NVDIMM storage for the modern enterprise and why businesses need a unified data platform.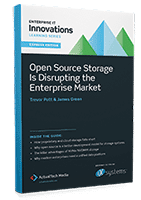 ---

On-Demand FreeNAS Training
Online training modules from iXsystems are designed to quickly get you up to speed for getting the most out of your FreeNAS system. Each training module is 30 minutes long and cuts to the core information you need to become an expert in FreeNAS and OpenZFS.
---
Tech-Tip #63
A failure of the operating system device does not harm data on the pools. Install FreeNAS on a new operating system device, upload the configuration file, and you'll be back up and running.
---
Links of the Month
---
Quote of the Month
"iXsystems has experience in the entertainment industry which made it easier for them to understand our needs and tailor an appropriate storage solution. There was a high level of customer service and getting answers from the iXsystems team was very swift. Workflow performance between our previous storage solutions and our single TrueNAS is like night & day; we found that protecting our data became something we could do in four times each hour, instead of once each night. Implementing TrueNAS allowed me to sleep well at night knowing my data is safe."