San Jose, CA – October 9th, 2018. iXsystems, the leader in Enterprise Storage and Servers powered by Open Source welcomes former Cisco and Violin Memory executive Morgan Littlewood. Littlewood brings a wealth of experience to the "Last Bootstrapped Tech Company in Silicon Valley" and was instrumental in negotiating the TrueNAS platform partnership with Asigra, a leading data backup solutions provider. He played a key role in productizing MPLS VPNs while at Cisco and helped establish Violin Memory as the first all-flash array vendor in the market.
"As a previous customer of iXsystems, I appreciate the software, engineering and support that iX provides the FreeNAS, TrueNAS, FreeBSD and TrueOS communities. The team has built a great platform for growing the future business and has done it with hard work rather than VC money. iXsystems is a leader in bringing Open Source economics to organizations large and small." – Morgan Littlewood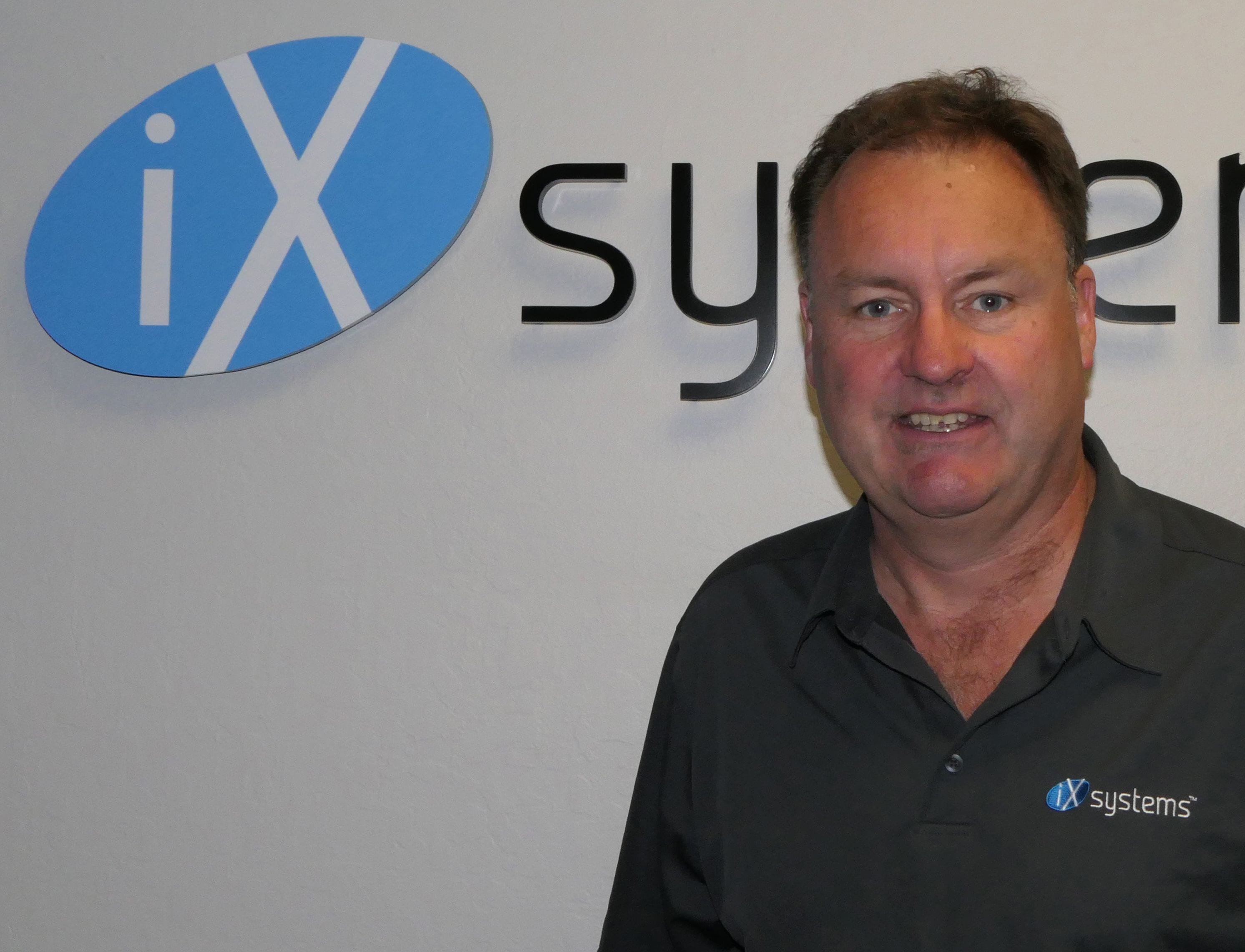 Littlewood's relationship with iXsystems began in the mid-2000s as an enterprise customer of iXsystems, establishing mutual trust and invaluable insights. Littlewood will oversee the iXsystems TrueNAS and FreeNAS storage product lines while negotiating the relationships that will help grow iXsystems' leadership position in Open Source IT infrastructure.
"Our FreeNAS and TrueNAS business has been growing in excess of 50% per year. Morgan has the vision and energy to help us sustain this growth." – Mike Lauth, iXsystems CEO
"Partnerships with software vendors, OEMs and our reseller channel will drive much of our growth in the future. With Morgan on the team, we can be a better partner and drive more innovative solutions like our successful partnership with Asigra." – Brett Davis, iXsystems Executive Vice President
About iXsystems
Through decades of expertise in system design and development of Open Source software (FreeNAS, FreeBSD, OpenZFS and TrueOS), iXsystems has become an innovation leader in a global marketplace that relies on Open Source solutions, high availability storage and servers, technology partnerships, and expert support.  Since its founding in 2002, thousands of companies, universities, and government organizations have come to rely on iXsystems' enterprise servers, TrueNAS Unified Storage, and consultative approach to building IT infrastructure and Private Clouds with Open Source economics. Millions of tech-savvy users also download and deploy our Open Source software each year. More information can be found at www.iXsystems.com.