NOTE: This is historical content that may contain outdated information.
MeetBSD 2016 wrapped up last weekend at U.C. Berkeley in California, the birthplace of BSD Unix. Above all, the event reminded us all of the value of Bay Area BSDCons: Many local community members can attend and even present, who would otherwise not be able to make it to BSDCan, EuroBSDcon or AsiaBSDCon. One such presenter was ZFS co-developer Matt Ahrens who gave a great talk on the history of ZFS and the problems that motivated its development. "You don't have 'RAM-adm' to manage system memory when you add it… storage should be just as automatic." This "local" factor also made for a packed FreeBSD Dev/VendorSummit the day before MeetBSD. I have long denied this fact but Silicon Valley is still the heart of the tech industry and in many regards the BSD community by extension.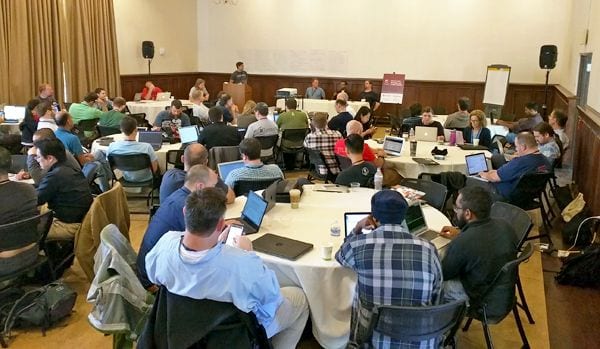 The combined Developer and Vendor Summit included a traditional "Have/Need/Want" session and a presentation by a team at Intel on FreeBSD NetBooting. The team found that by automating FreeBSD deployments, they could track down network driver bugs in hours rather than days or even weeks. The faster a system is configured, the faster they can diagnose it. This is tribute to FreeBSD's flexibility and its self-hosting nature. Other topics included UFS in a ZFS era and the hallway track was excellent as always.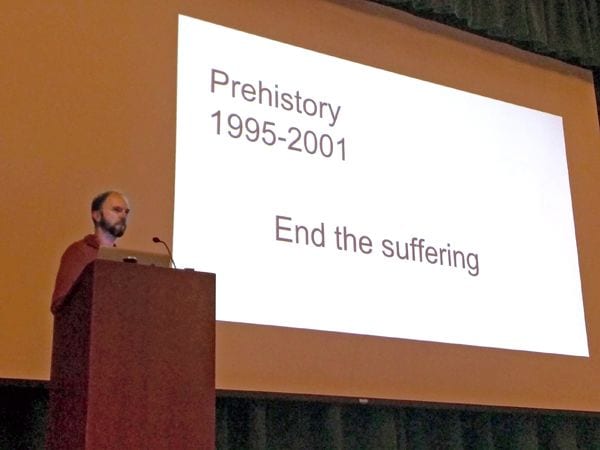 The first formal day of MeetBSD included a VNET/Jails talk by Devin Teske, a RISC-V talk by Krste Asanovic, a FreeBSD on Google Computer Engine talk by Sean Chittenden, Matt Ahrens' ZFS history lesson and my talk on bhyve. Devin and Sean gave compelling cases for using FreeBSD as a buzzword-free "cloud" platform and we learned how the RISC-V Open Source CPU design is coming along nicely. Matt's ZFS history talk included a photo of the moment when ZFS was first committed and my Monty Python-themed "LIFE OF BHYVE" talk gave a similar history of bhyve and a list of upcoming features. Day one wrapped up at the famous Hillside club near the campus and a good time was had by all.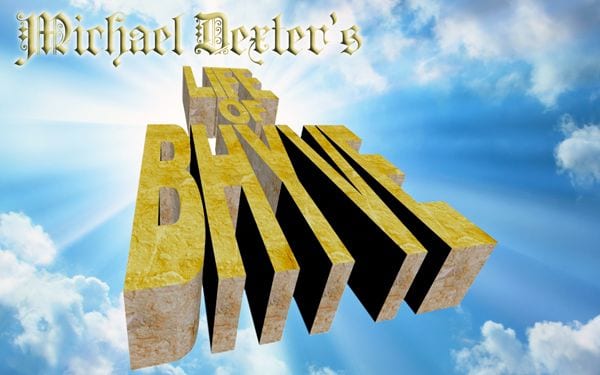 Day two of MeetBSD started with a history lesson by FreeBSD co-founder Rod Grimes who detailed the emergence of FreeBSD from the various 386BSD patch kits. Rod went on to be the first FreeBSD release engineer and made a point back then of *not* being the benevolent dictator of the project, opting for a "core" team of leaders. FreeBSD co-founder Jordan Hubbard went on to give an update on FreeNAS 10 plus a tour of its virtualization features. FreeNAS 10 is proving quite capable and provides just about the easiest way to try the bhyve hypervisor. PC-BSD founder and BSDNow co-host Kris Moore then gave a talk about the evolution of PC-BSD into TrueOS and demonstrated its latest features such as "SysAdm" and the Lumina desktop. The last formal session was a panel discussion on OpenZFS including FreeBSD ZFS importer Pawel Dawidek, iXsystems Storage Architect Josh Paetzel, ZFS Book co-author and BSDNow co-host Allan Jude and BSDCan organizer Dan Langille. If it isn't obvious, MeetBSD was a who's who of BSD Unix with an emphasis on FreeBSD thanks to iXsystems' strong role in that community.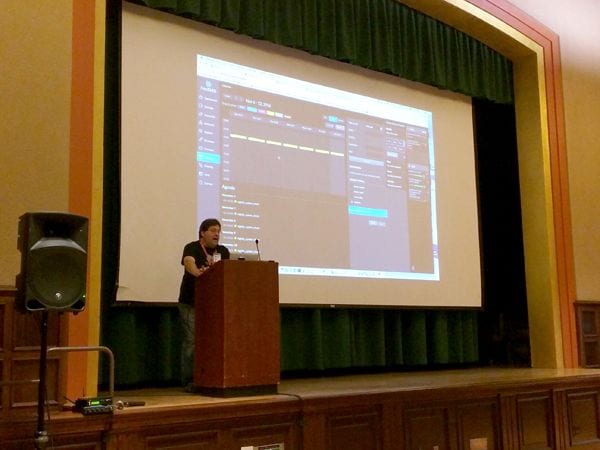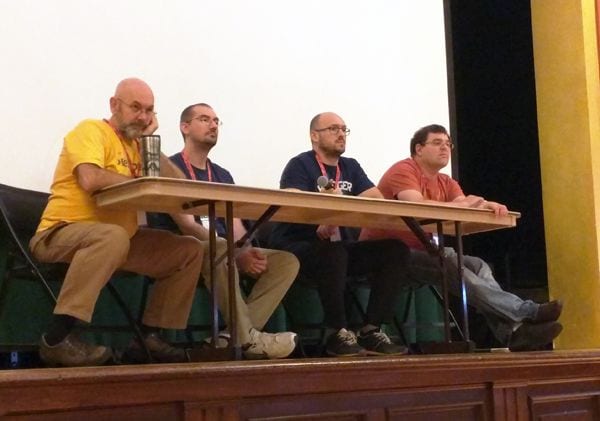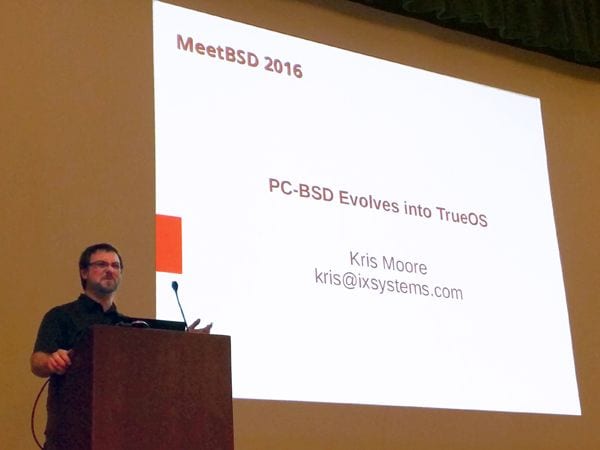 I truly appreciate the laid-back nature of MeetBSD because it shifts the majority of the technical discussions to the hallway track which is perfect in sunny Berkeley. We didn't have a Computer Science Research Group tour but various people reported of meetings and meals they had with people from "back in the day" and I am delighted that authorities like Rod Grimes are participating once again. While FreeBSD-centric, MeetBSD also attracted a group of OpenBSD users and developers, plus a few representatives of NetBSD and DragonFly BSD. Being at Berkeley, discussions even touched on DEC PDP-11 and Apollo topics! I look forward to MeetBSD 2018 and vBSDcon 2017 in the interim. See you there!
Michael Dexter
Señor Analyst