NOTE: This is historical content that may contain outdated information.


Nineteen years in, LinuxFest Northwest is the original community LinuxFest and is easily the lowest-stress event on my calendar. While Bellingham, Washington may seem like an odd place to host a conference, it is actually the natural end of the line for tech workers who migrate up the West coast from Silicon Valley in search of an affordable place to live and work where you can kayak after work. This lifestyle draw has created quite the tech scene in the Bellingham area and its proximity to the Canadian border makes LFNW an attractive destination for Vancouver, B.C. community members. Some attendees traveled from as far away as Germany and Taiwan, making this an international event despite its remote location. If you have never been to an LFNW, I encourage you to consider attending the 20th anniversary one in 2019!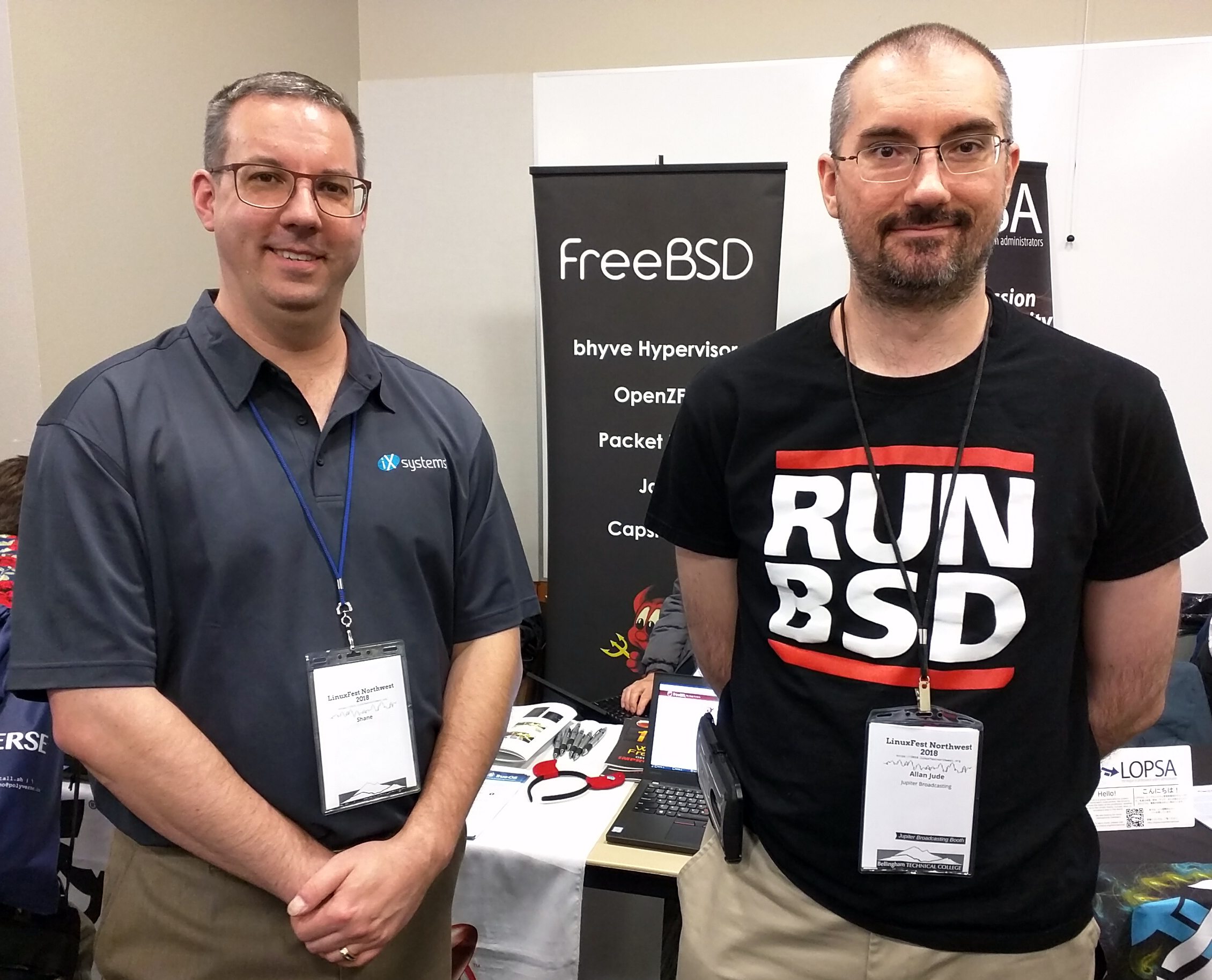 Shane Huntress and Allan Jude
Seattle-based Shane Huntress of iXsystems, FreeBSD project co-founder Rod Grimes, FreeBSD developer Allan Jude, FreeBSD user Jason Barbier, and myself stationed a table where we spread the word about FreeBSD, the FreeBSD Foundation, FreeNAS, and TrueOS, and fielded an amazing range of BSD-related questions. Allan Jude attended as part of Jupiter Broadcasting's team and met with quite a few BSDNow.tv and ZFSBook.com fans. We received one jab asking why FreeBSD was at a LinuxFest but quite literally the first LFNW staff person we met asked if we needed anything and exclaimed, "I use FreeNAS and the event WiFi is all pfSense!" This kind of love continued all weekend from users of just about every popular BSD project to someone who said they were the professor of FreeBSD co-founder Nate Williams. In short, BSD is everywhere.
My talk at LFNW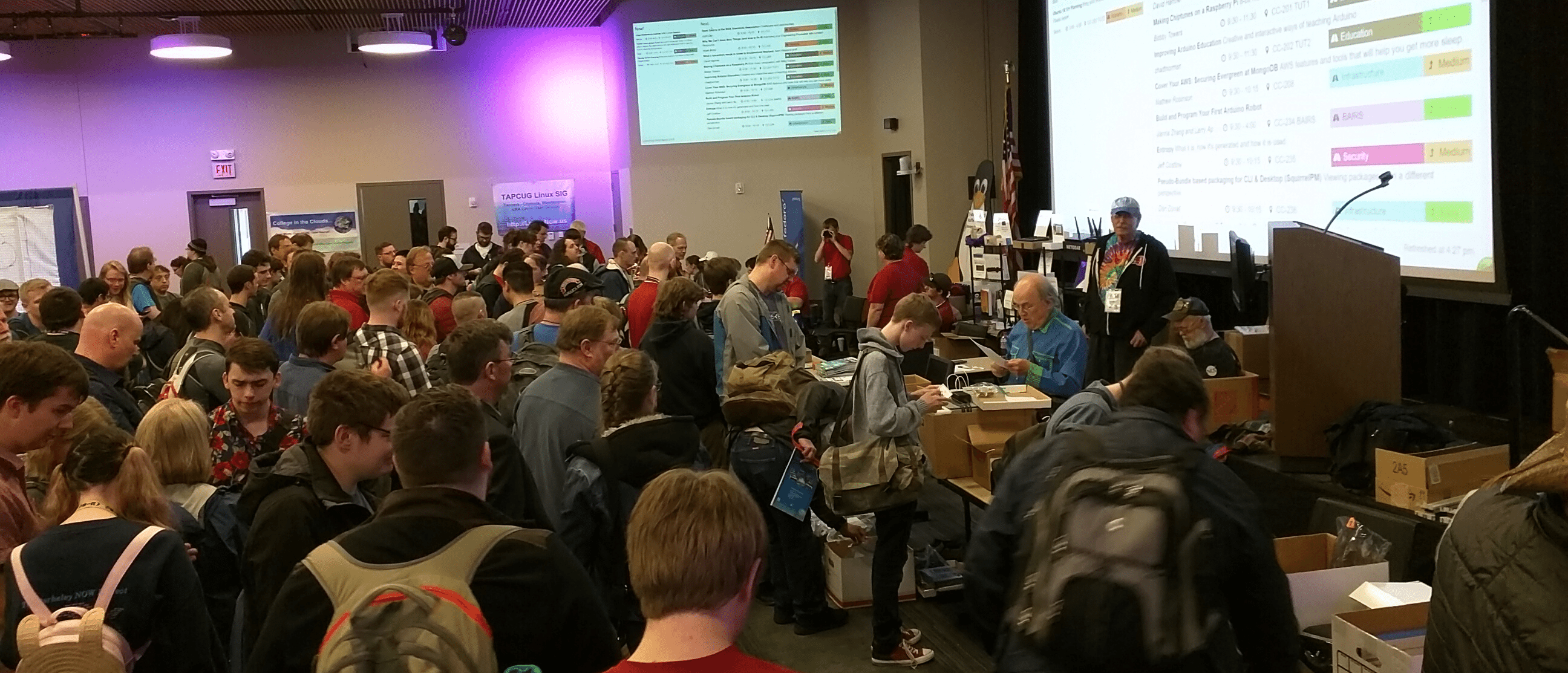 LFNW Raffle
I gave a talk on the second day entitled, "Switching to the BSDs: A Crash Course In FreeBSD, FreeNAS, TrueOS, and OpenBSD" to a packed room and very positive feedback. I described the most popular BSD-based operating systems, who's using them, why OpenZFS is so important, and gently dispelled some rumors floating around the community. Questions included, "How do pfSense and OPNsense differ?", "How do FreeNAS and NAS4Free differ?", "What is DragonFly BSD?", "Is there a BSD equivalent to the Linux YOCTO project?", and even touched on capsicum and pledge. What an amazing crowd! Other BSD fun included Allan and Rod helping get FreeBSD running on Jason's brand new System 76 Galago Pro laptop, plus seeing quite a few BSD-related books from No Starch Press on the raffle table. This LFNW probably had the greatest spread of ages ever across its 1,500 or so attendees. My sincerest thanks to Bill Wright and his team organizing the event and to Bellingham Technical College, without whom LinuxFest Northwest would not exist. See you next year!
Michael Dexter, Senior Analyst