iXsystems Storage Now Available On GSA Schedule
Listing on GSA Schedule  Makes Award-inning TrueNAS Storage Array and FreeNAS Mini Immediately Available for Purchase by Federal Agencies
SAN JOSE, CA –(Marketwired – November 01, 2016) – iXsystems, the industry leader in enterprise storage and servers powered by Open Source and SYNNEX Corporation, today announced that the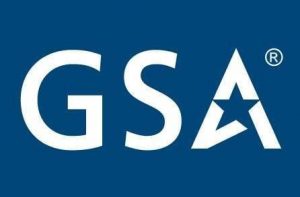 U.S. General Services Administration (GSA) has authorized the addition of iXsystems' suite of storage products and services to the SYNNEX GSA contract (GS-35F0143R) under Federal Supply Schedule 70.
The GSA Schedule 70 award allows the federal, state, and local governments to purchase products through a streamlined process and pre-negotiated pricing that will save them time, resources, and money. The iXsystems products now available on the GSA IT Schedule 70 include the TrueNAS flash-assisted hybrid and all-flash storage arrays, as well as the iXsystems FreeNAS Mini, a system ideal for small or remote branch offices.
"TrueNAS is an incredibly flexible enterprise storage system, based on our own open source technology and designed for critical data storage applications that addresses the issues around deploying business-critical applications that IT managers face today," said Matt Finney, iXsystems' Director of Sales. "Using open source enables us to beat the competition on both features and price, which lets us deliver the highest value and lowest TCO for our clients."
The award-winning TrueNAS Unified Storage Array protects critical government data with a self-healing file system and provides enterprise-class encryption, snapshots, and data replication. The TrueNAS TrueCache architecture leverages system RAM and flash for performance acceleration and uses a 128-bit "scale up" file system that is optimal for government usage. TrueNAS arrays grow from gigabytes up to 5PB per system nondisruptively, supports block and file protocols, and has an optional highly available configuration to protect mission critical applications. The unique iXsystems Open Source development model allows iXsystems to deliver a feature-rich, enterprise-class storage array for significantly less than the competition.
"We're confident that TrueNAS will give IT managers the services they need," Matt Finney continued. "We are pleased that iXsystems' TrueNAS is now available under the GSA contract, making the TrueNAS storage array readily available to federal agencies. This arrangement means that thousands of government customers now have access to the award winning TrueNAS, TrueFlash, and FreeNAS Mini."
More information about the TrueNAS can be found by visiting www.iXsystems.com/truenas, by contacting iXsystems sales via email at sales@iXsystems.com, or by calling 1-855-GREP-4-IX.