Interface-Reno Conference Recap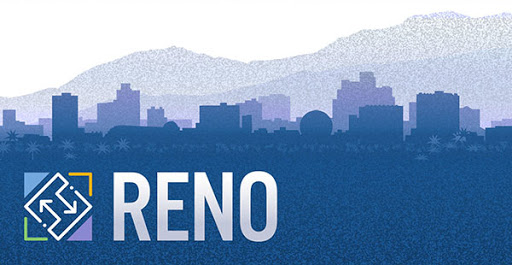 iXsystems attended their first INTERFACE-RENO Conference last week in Reno, Nevada. The INTERFACE Conference is a world-renowned IT conference series held in various cities all over the world, with an emphasis on bringing the latest innovations and IT technologies to attendees. In addition to covering IT infrastructure, the INTERFACE series covers disaster recovery, IT security, enterprise communications, and more. Even though it was our first time, our booth (#210) was constantly busy due to the number of attendees interested in FreeNAS and the fact that we were one of the few storage vendors at the conference.
The INTERFACE Conference had an incentivized Passport Program to encourage attendees to visit as many booths as possible. The program awarded attendees who went around to each booth to get their "passport" stamped with prizes and other collectible items. iXsystems was lucky enough to get its logo printed on the attendee badge, which was a big deal since we were the only company whose logo was printed on the badge. Not bad for first-timers if you ask us!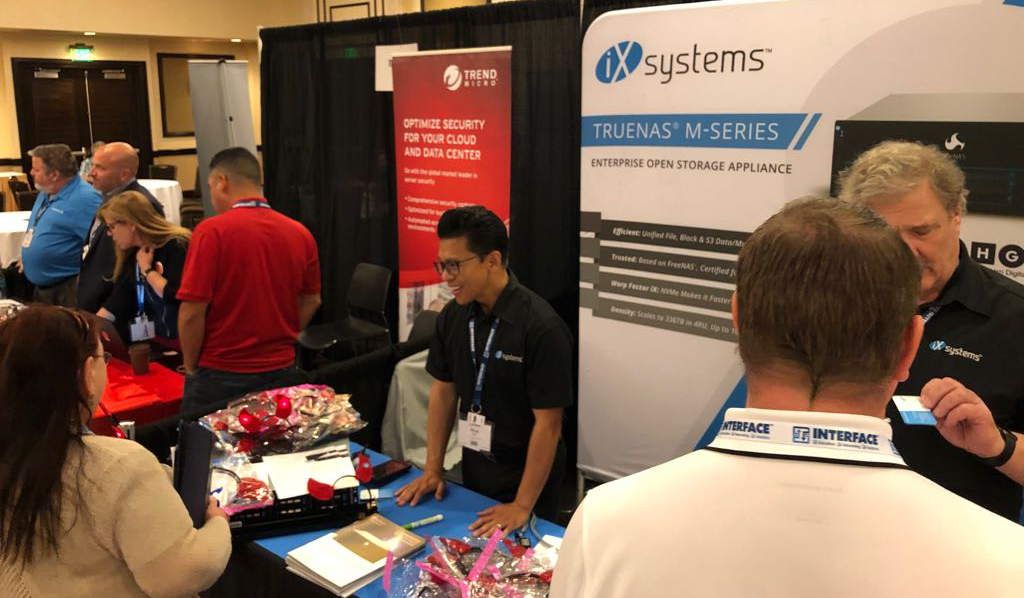 Rius Chua (West Coast Sales Manager) and Jay Bachman (Storage Account Manager) from our Sales Team staffed our booth, which featured some iXciting iXsystems merchandise including iX screwdrivers and the ever-so-stylish daemon horns. As usual, the horns garnered a lot of interest from the attendees and most of them who approached the booth were already familiar with FreeNAS. A TrueNAS X-Series was also present at the booth which was the focal point for many of the attendees who dropped by. There was a strong SLED (State, Local, and Education) presence at this show as most exhibitors were SLEC (Account Executives, Sales Engineers, Business Development Managers).

This conference proved that there is a strong interest in Open Source storage in the Nevada region. Being one of the few storage booths present enabled us to speak to a lot of attendees about their unique storage needs and pool environments. It was rewarding for us to inform the crowd about the TrueNAS Family Line and relate it back to FreeNAS, the world's #1 storage operating system. Rius and Jay spoke to attendees about TrueNAS, FreeNAS' enterprise counterpart. TrueNAS has more capabilities and features such as 24/7 support and High Availability (HA). TrueNAS left quite an impression on the attendees.  A lot of them, who weren't FreeNAS hobbyists, quickly shifted their questions and focus to TrueNAS once we enlightened them about it.
We want to thank all the attendees who approached our booth to talk to us. It was extremely rewarding for us to meet everyone that attended from the Reno area.

The iXsystems Team looks forward to seeing everyone at the next INTERFACE Conference. Thank you once again to the staff and F2F Events for hosting this empowering event!