Fossetcon 2015
The second annual Fossetcon was held in sunny Orlando from November 19-21. This year, the venue was near Disney Springs and attendees were encouraged to bring their families and to enjoy the local area during lunch and after conference hours.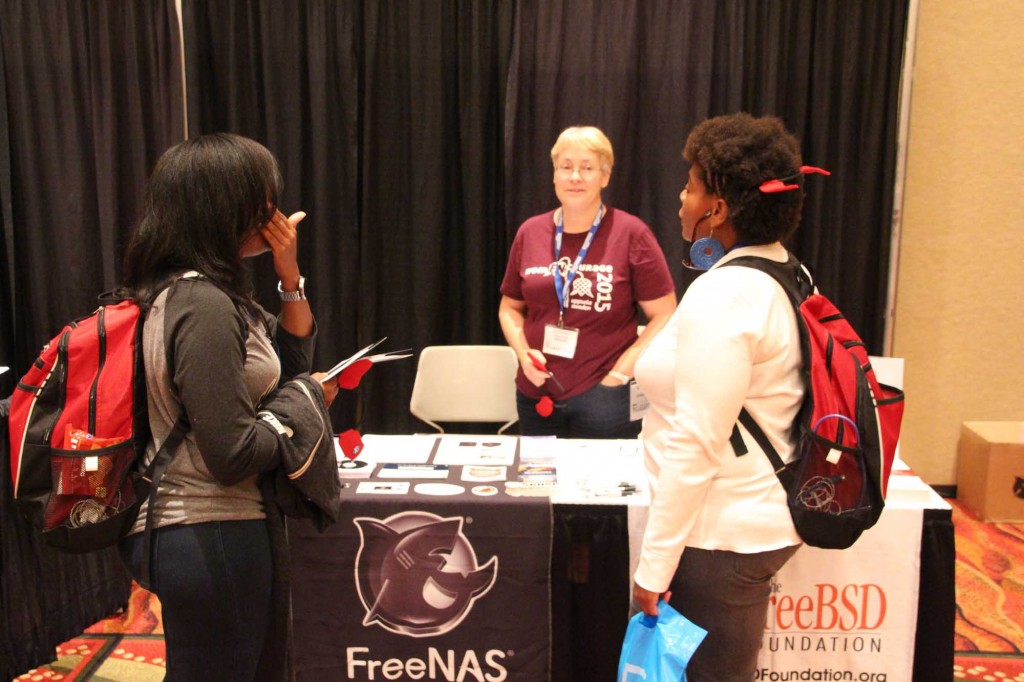 The conference began with a day of workshops, followed by two days of presentations and the expo area. There were 4 presentation tracks as well as four beginning and ending keynotes, with the first keynote by Richard Stallman. This conference encourages diversity as well as representation from a wide variety of free and open source projects. There were quite a few women presenters and half of the keynotes were from women. Two presentations were from members of the BSD community: Matthew Closson presented on "Fighting Data Exfiltration with BSD" and Dru Lavigne presented on lessons learned from using Sphinx as the document toolchain for the PC-BSD, FreeNAS, and Lumina projects.
As usual, there were plenty of interesting conversations at the FreeBSD booth in the expo area, as well as lots of stickers, horns, informational literature, and other cool swag. We raised $151 for the FreeBSD Foundation.
Dru Lavigne
Technical Documentation Specialist