BSDCan 2018 Recap
The 15th annual BSDCan took place the first week of June 2018 and saw record attendance by users and developers from around the world, including many members of the iXsystems team. It was an honor to sponsor the Saturday night social event and be a part of North America's largest BSD conference.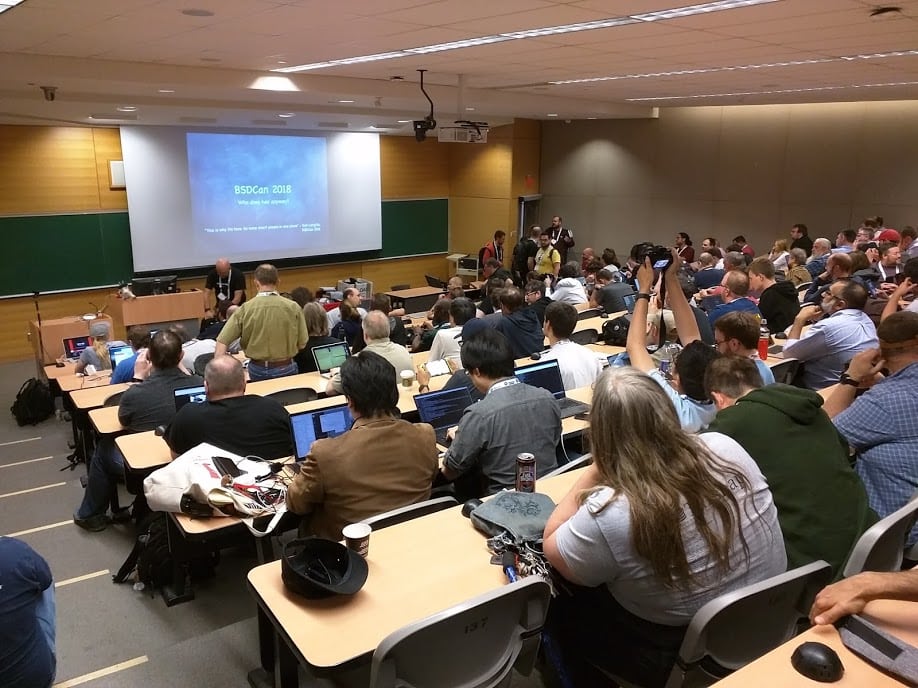 BSDCan is special for starting at connecting airports around the world and ending informally at cafes around ByWard Market in Ottawa. Celebrating its 15th year, BSDCan 2018 tied with BSDCan 2015 for the record number of attendees at 280. This made for a busy, but never crowded, event where the hallway track is always just as important as the sessions tracks. Choosing which concurrent sessions to miss and deciding where to eat are probably the two most difficult decisions that BSDCan attendees face.
The first BSDCan social event was the Goat Birds of a Feather session at the Royal Oak, where weary travellers could unwind and catch up with colleagues they rarely have the pleasure of seeing in person. Mildly rested and acclimated, attendees and speakers started the next day with a mix of tutorials, the FreeBSD Developer Summit, and last minute presentation preparation. The FreeBSD DevSummit featured highly constructive discussions about proposed features like the OpenRC init system and "packaged base" which have been undergoing evaluation in TrueOS for consideration for inclusion in FreeBSD. Both projects ranked remarkably well for balancing technological innovation without violating the Principle Of Least Astonishment (POLA) with regards to changes to the user experience. The tutorials provided hands-on introductions to BGP, Ansible, PF, and LibreSSL.
Kicking off the first Talks day of BSDCan was the keynote, The Tragedy of systemd, in which Benno Rice observed that community members too often foster a contempt culture, inadvertently discouraging participation in their projects by declaring them superior to others. He also argued that in the case of systemd, adequately-large technological innovation must take priority over user experience. Highlights from the many talks that followed include Sara Hartse's talk on "100x Faster Clone Deletion for ZFS", Devin Teske's amazing dwatch interface for DTrace, SSH Key Management by Michael W. Lucas, The TrueOS Difference by Ken Moore and FreeBSD/VPS cloud infrastructure for bhyve by Sean Chittenden. This was all followed by the perennial question of "where to eat?"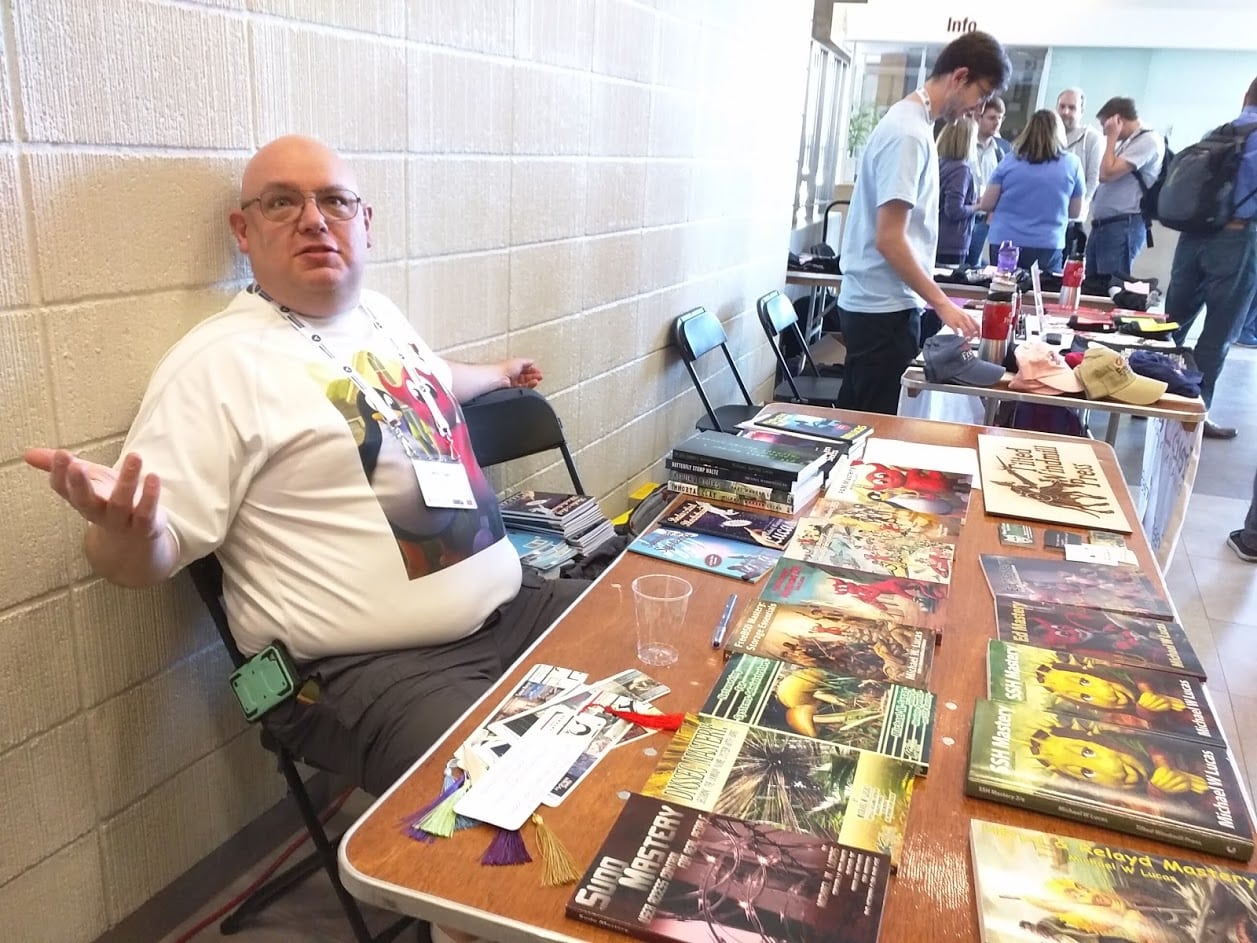 Highlights from day two of the Talks included Matt Ahrens' update on RAID-Z Expansion, Li-Wen Hsu's experiences in bootstrapping the BSDTW conference, Baptiste Daroussin's experiences with FreeBSD in New Environments, Allan Jude's update on Zstandard compression for ZFS, Henning Brauer's experiences with OpenBSD and X-Ray machines, a surprise talk by Theo de Raadt on Intel CPU vulnerabilities, and a tour of how Calvin Hendryx-Parker of Six Feet Up replaced complex file-level backup tools like Bacula with OpenZFS replication. Highlights just before the famous BSDCan Auction were an introduction to the zrepl OpenZFS replication tool by Christian Schwarz and The Evolution of FreeBSD Governance by Dr. Kirk McKusick. The sheer variety of content was overwhelming with lots of "I'll have to watch the video of that one" for talks people invariably missed.
Armed with vast amounts of new information to digest, we eased into the BSDCan Auction and social event to soften our collective returns to our routines back home. Supporting the Ottawa Mission, the BSDCan Auction is famous for not only its success but also its humor. Auction items included a signed shirt, unique editions of books by Michael W. Lucas, several "last" chocolate chip cookies, a $20 CAD bill, and finally the photography rights to Henning Brauer, an OpenBSD developer, wearing an "I ❤️ SYSTEMD" t-shirt. These antics continued to the Red Lion Public House and raised a total of $3484.79 CAD for the Mission. The social event gave us all a final opportunity for group discussions and more laughs before our reluctant departures. Despite scattering the next morning, many of us met in cafes, airport lounges, and on airplanes for another informal day of BSDCan. If you haven't attended a BSDCan, I strongly encourage you to make time for this annual event.
Michael Dexter, Senior Analyst