The 13th annual BSDCan was held at the University of Ottawa from June 8-11 and several members of the iXsystems team were in attendance. Attendance this year was just shy of last year's record, with 273 registered attendees.
As usual, this was a jam-packed week with lots to do and lots of conversations with other BSD developers and users taking place from the wee hours of the morning till the late hours each night. Attendees seemed to weigh more heavily towards development but there were a sizable number of users or hobbyists present as well.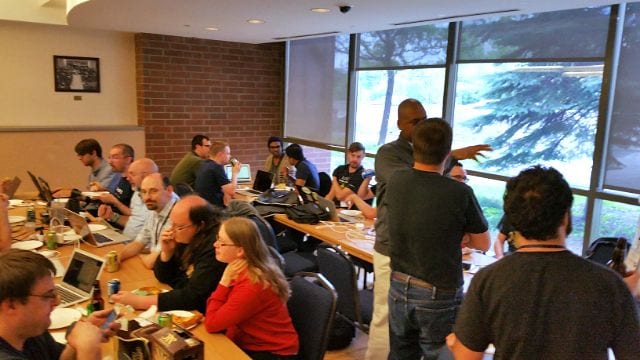 The FreeBSD DevSummit took place on Wednesday and Thursday and was well attended, with 71 committers plus 59 non-committers. As always, there were a number of great talks to choose from during the conference. The Summit began with a presentation from Microsoft about their launch of FreeBSD images in Azure followed by a presentation from Intel about the FreeBSD port of their QuickAssist driver.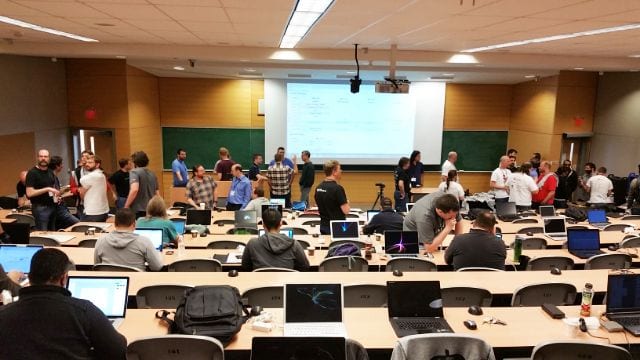 Tim Moore attended several sessions hosted by Warren Block concerning the quality of documentation and how to improve one's writing abilities. Dru attended two talks: Matt Ahrens' presentation on how OpenZFS allocates disk space and Rodney Grimes' presentation on the early days of FreeBSD. With an incredibly diverse range of presentations available, from in-depth examinations of networking elements in FreeBSD to a historical presentation from one of the original founders of FreeBSD, there was always something available to capture one's attention. The presentations were livestreamed then saved to
YouTube
.
Tim Moore recounted, "I personally took advantage of many opportunities to attend working groups or presentations concerning documentation or documentation tools. Additionally, I attended the evening documentation workgroup sessions, where I continued to learn about contributing to the FreeBSD project and had the privilege to demonstrate my documentation workflow and toolset to several interested individuals."
For the 13th year, Dru staffed the registration table both at the Royal Oak and at the conference venue. This year, there was a session for new attendees after the evening registration and this proved to be quite popular. The iXsystems booth was a constant beehive of activity during the conference, often with groups of people huddled over a laptop or engaged in animated conversations with iXsystems employees to discuss one of the many interesting features of PC-BSD or TrueNAS. The FreeNAS Mini XL demonstration proved extremely popular with attendees.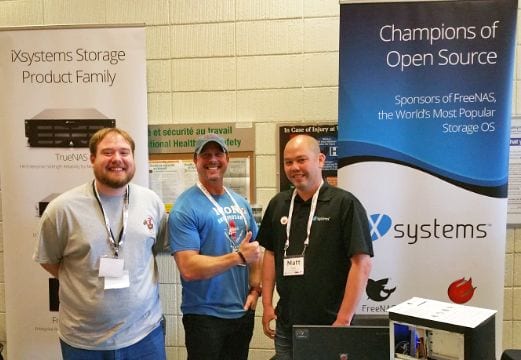 During the evenings, Dru also co-hosted the Doc Lounge, which was well attended with an average of 15 attendees each night. Dru said of the experience, "I printed out a modified version of our AsiaBSDCon Doc tutorial for attendees and quickly ran out of every copy. At this year's lounge, two documents were translated to Japanese, an igor extension was added to emacs, and several edits were committed to FreeBSD's documentation. There were many good conversations about the current toolchain, future directions, and other improvements."
At the end of the conference, the FreeNAS Mini XL was auctioned off for charity, raising $1800. In total, the auction raised $4555 for the Ottawa Mission.
BSDCan was an amazing experience, full of informative presentations and informal development sessions. Attending was an incredibly useful opportunity to become educated about almost any facet of FreeBSD as well as share with an incredibly polite and interesting community. We look forward to catching up with everyone and seeing new faces again next year.