NOTE: This is historical content that may contain outdated information.
A recent article by sysadmin blogger Trevor Pott in The Register discusses how he tried to break TrueNAS and came away impressed instead.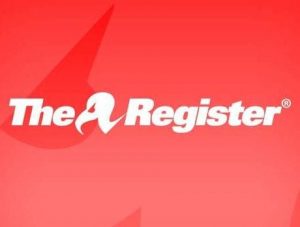 One of our favorite lines from the article is "iXsystems produces a storage array that is decent enough to entice away some existing users of the likes of EMC, NetApp, Dell or HP. Honestly, that's not something I thought possible going into this review. It's a nice surprise."
He also said "The TrueNAS as provided was excellent at iSCSI" and "The UI contains truly excellent mouseover tooltips that provide detailed information and rationale for almost every setting. An experienced sysadmin will be able to navigate the TrueNAS UI with ease."
Here are more reasons why The Register said — true to their irreverent style — that we have "Open-source storage that doesn't suck
A significant portion of our storage business comes from displacing NetApp and EMC. Displacements for Dell and HP systems are close behind.
Our corporate stewardship of leading Open Source projects, like FreeNAS and TrueOS, has enabled iXsystems to become an industry leader in building innovative storage solutions for a global marketplace that relies on open technology.
We are based on the world's most popular Software-Defined Storage Operating System, FreeNAS, which has over 8.5M downloads.
TrueNAS is storage designed for around-the-clock applications. To upgrade any model to high availability (HA), you simply add a second storage controller. Trevor's Z20 included the upgrade to HA, as many of our enterprise customers do when they deploy into production.
We were founded in 1996 and are self-funded, private, profitable, and debt free.
Since we introduced TrueNAS in 2011 we have had annual growth of more than 50%.
Some of the biggest names in industry rely on iXsystems. We have thousands of customers world-wide; many have been with us for decades.
We are one of the few storage vendors that helps you reduce storage silos by giving you a storage solution that meets your performance and capacity needs.
Customers that compare us to legacy storage vendors find that TrueNAS reduces initial cost and expedites ROI, while its enterprise-grade features, like compression, thin-provisioning, and snapshots, are included at no extra cost. TrueNAS' storage footprint, flexible management, and award-winning white glove support help reduce storage TCO.
But what really sets us apart from other vendors is our near-flash performance at spinning-disk capacity and cost. TrueNAS leverages a technology called TrueCache™ that merges multi-layer non-volatile cache with high-density spinning disks. System RAM and SSDs are used to cache reads and writes while HDDs store the data. The performance of RAM and SSD are orders of magnitude faster than HDDs, while their power requirements are much lower. TrueNAS lets you increase performance and scale capacity, while it has a TCO that is up to 75% less than most other spinning disk and hybrid providers.
We encourage you to read Trevor Pott's full review of TrueNAS at The Register.
Gary Archer – Director of Storage Marketing