TrueNAS M-Series: What's New
TrueNAS M-Series: The Next Generation
In April 2018, iXsystems announced its next generation enterprise storage array, the TrueNAS M-Series. The TrueNAS M-Series represents the high-performance models in iXsystems' hybrid, unified storage product line. The M-Series supports advanced flash technology, including NVDIMM and NVMe, and uses the latest Intel® Xeon® CPUs. Its performance, density, all-inclusive licensing for snapshots, replication, compression, and encryption, and optional High Availability reduce storage total cost of ownership (TCO).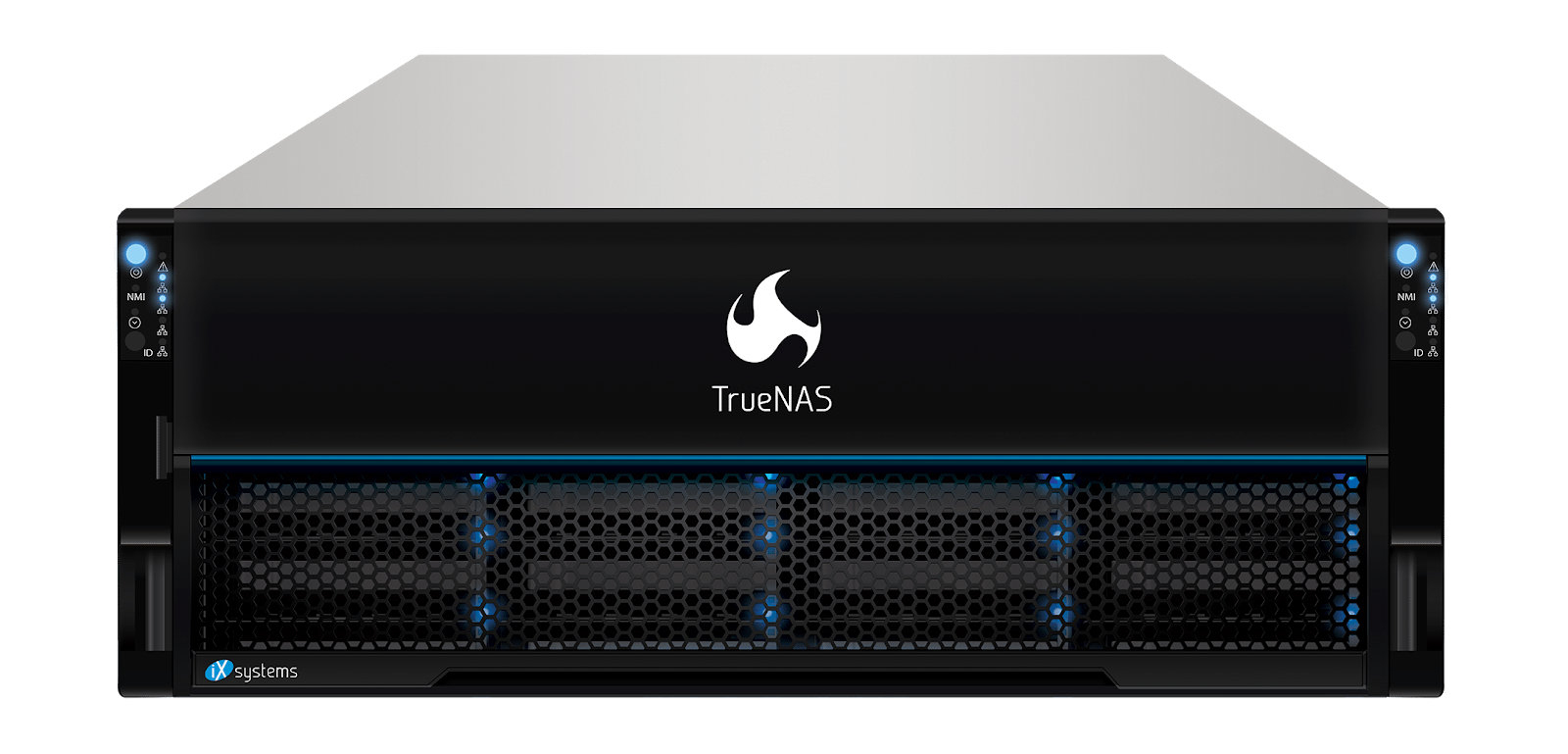 Blazing-Fast Performance
The use of NVMe and NVDIMM flash technologies give the TrueNAS M-Series higher performance than many other all-flash and hybrid storage arrays that use SSDs. As a unified file, block, and object sharing system, TrueNAS meets the needs of file serving, backup, virtualization, media production, and private cloud integration thanks to its built-in support for the SMB, NFS, AFP, iSCSI, Fibre Channel, and S3 protocols. These functions help businesses modernize their IT infrastructure with a high performing and cost-effective enterprise storage array. The TrueNAS M-Series offers support for Ethernet speeds of up to 100 Gb and Fibre Channel speeds of up to 32 Gb.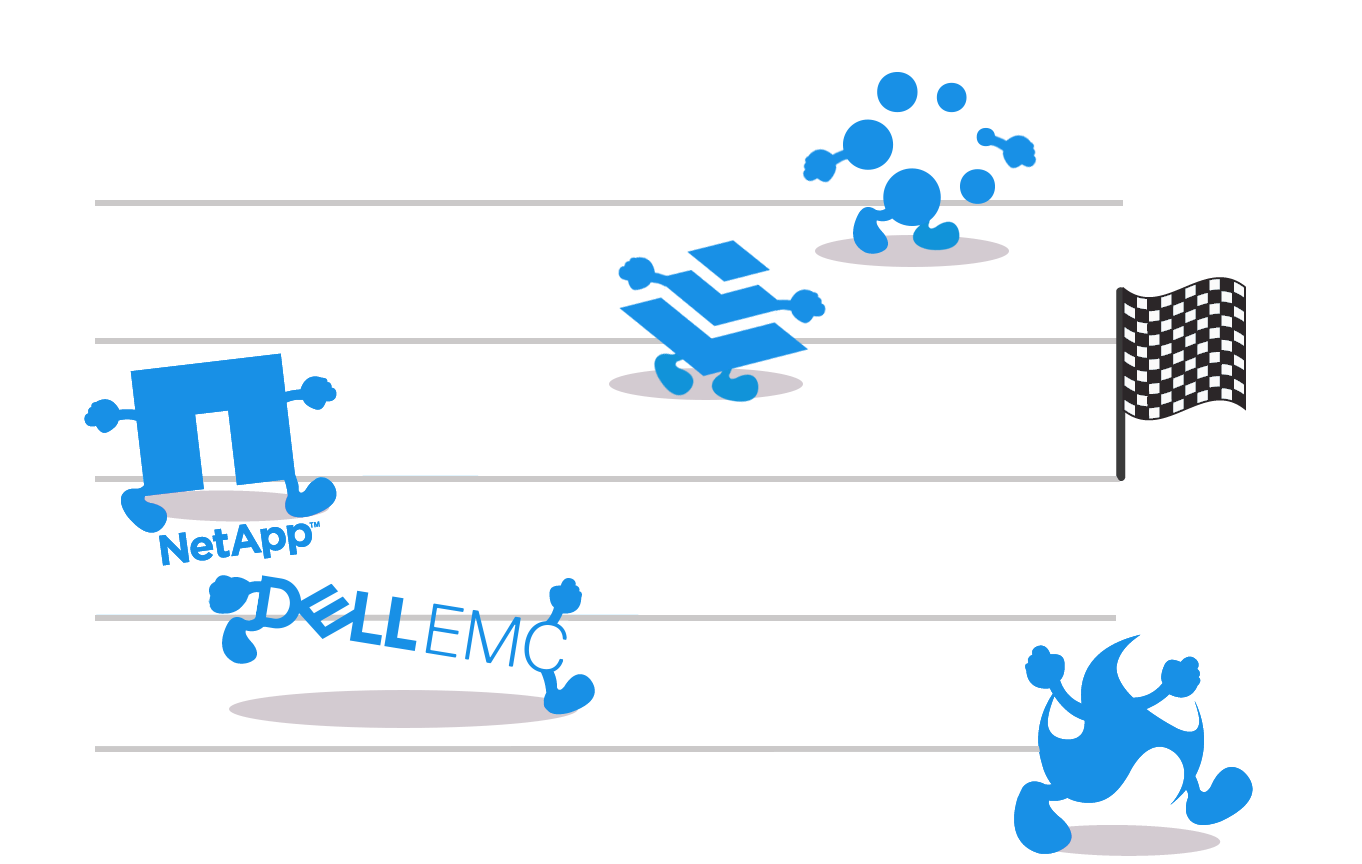 Designed for On-Premises Applications
Customers can use the TrueNAS M-Series to run multiple simultaneous business-critical applications or deploy an enterprise private cloud that is twice as large as previous models. With over 10PB of capacity, the M50 supports mission-critical applications, such as multiple 4K|8K video streams, allowing it to keep up with even the most demanding environments. The newest Intel® Xeon® Scalable Family of CPUs boost the M-Series' file sharing, encryption, and virtualization storage performance. The high speed Non-Transparent Bridge (NTB) device enables high speed internal connectivity, improving availability and reducing ALUA latency.
Open Source Economics
TrueNAS is based on the world's leading Open Source software-defined storage operating system, FreeNAS, and uses OpenZFS to keep data safe on disk. It combats ransomware with OpenZFS snapshots. The TrueNAS M-Series allows unlimited snapshots and replication copies, thin/thick provisioning, and quotas, all with a low I/O impact thanks to its flash-accelerated architecture. TrueNAS drives down the TCO of storage solutions by up to 70% when compared to Amazon Web Services.
TrueNAS storage arrays are also compatible with most popular cloud storage services, including Amazon S3, Microsoft Azure Blob Storage, Backblaze B2, and Google Cloud Platform.
24×7 Operations
As a true enterprise storage platform, the TrueNAS M-Series includes up to 24/7 technical support around the world. Its modular and tool-less design allows for easy, non-disruptive servicing and upgrading by end-users and support professionals for guaranteed uptime. TrueNAS comes with a user-friendly GUI which makes provisioning and managing the storage appliance a snap.
For more information on the TrueNAS M-Series, call 1-855-GREP-4-IX or email us at info@ixsystems.com for a no-pressure quote.