#ServerEnvy: 8 Nodes in a 4U
In the latest edition of "how much compute, memory, and storage can we fit in a single rack", we'd like to introduce you to this beast.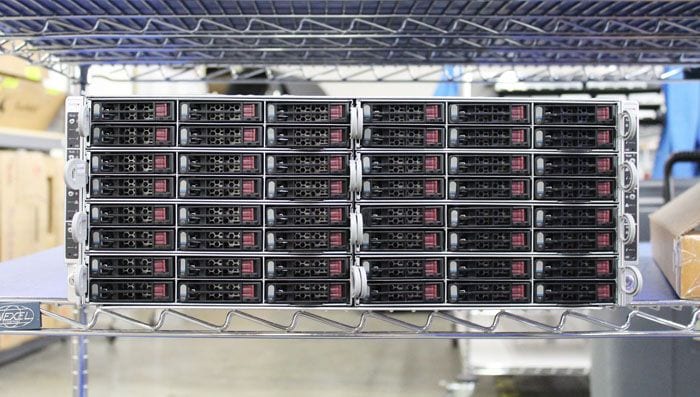 This is our Gemini 42X8: eight nodes in 4U of rack space, with the power plane as the only shared resource, eliminating all possible single points of failure across all 8 nodes.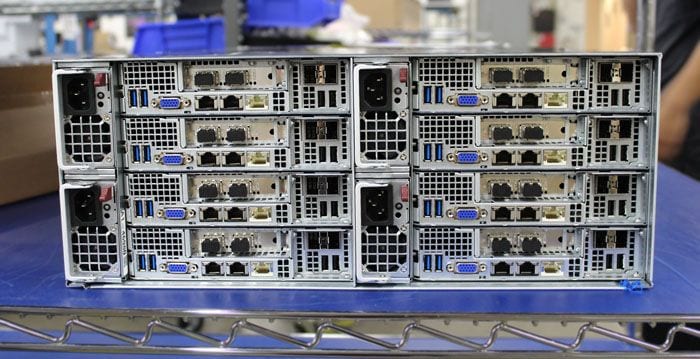 The Gemini 42X8 is optimized for rack/power density and field serviceability. Each node can be equipped with 2 x Intel E5 v4 Xeon CPUs for up to 352 cores in 4U. Each node also can also support up to 1TB of RAM for up to 8TB total in only 4U of space. Finally, each node has 6 x 2.5″ SATA/SAS drive bays, and dual-port 10GbE Ethernet controller for a total of 160Gb of blazing network bandwidth, with the ability to add more via PCI-E.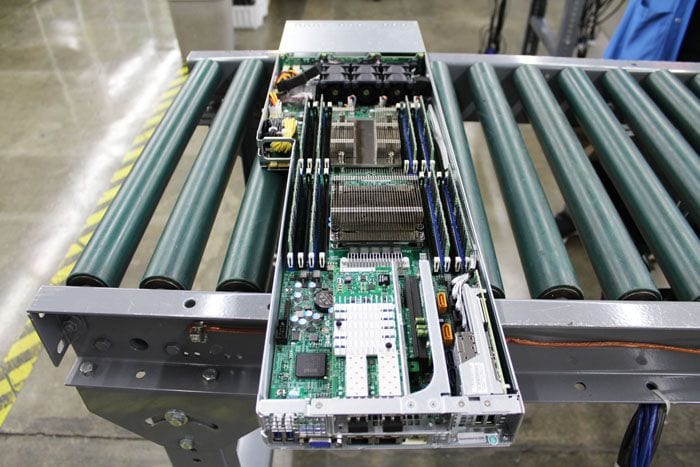 The build we're showing here was outfitted with 2 x Intel 12-core Xeon CPUs for a total of 192 cores. Each node also contains 8 x 32GB ECC RAM for a total of 2048GB (or 2TB) of memory. Finally, each node has 2 x 1TB SSD storage and 4 x 10Gb Ethernet SFP+ network ports, for a grand total of 320 Gigabit of bandwidth in 4U of space.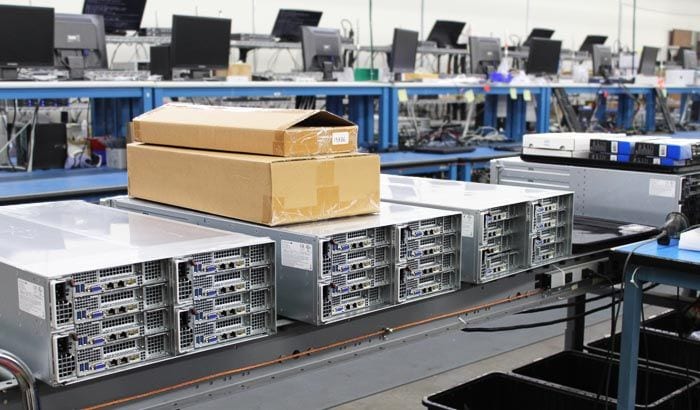 This particular client needed four data center racks populated with these.
Jealous? You don't have to be. Choose an iXsystems server at https://www.ixsystems.com/servers-for-open-source/, or if you need assistance selecting and designing the right systems for your data center, call us at 1.855.GREP.4.iX or email us at sales@iXsystems.com for a risk-free consultation about the custom-built server solution to meet your exact requirements.