iXsystems Wins Gold for Product Line of the Year in Best in Biz Awards International 2016
Highest honor granted to iXsystems in its second Best of Biz Awards showing
San Jose, CA – August 25, 2016 – iXsystems, the industry leader in enterprise storage and servers driven by Open Source, received the highest honor of "Gold" for Product Line of the Year for its Data Storage products in the 2016 International Best in Biz Awards. Best in Biz Awards International is an independent global business awards program judged by members of the press and industry analysts. This award follows iXsystems' awarding of two Silver Best in Biz North America awards in December of 2015 and reaffirms the importance of Open Source technologies that iXsystems provides to the global marketplace.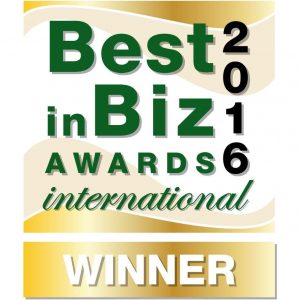 The iXsystems Data Storage product line uses the trusted OpenZFS Open Source storage platform in solutions that meet the needs of home and enterprise users alike using a consistent user interface. From the compact and efficient FreeNAS Mini and Mini XL systems aimed for home and small office users, through the rackmountable FreeNAS Certified systems and enterprise-class TrueNAS systems, the iXsystems Data Storage line stair-steps to meet the needs of nearly any class of users. Thousands of customers around the world have turned to iXsystems for enterprise storage solutions.
"This recognition confirms that customers want choice. They don't want to choose an expensive, limited storage array with non-unified functionality that many of the legacy and startup competitors offer," said Gary Archer, Director of Storage Marketing for iXsystems. "The iXsystems Data Storage product line offers customers a choice. It has enterprise capabilities at an economical price, scales from a few terabytes to nearly 5PB, and is available in flash-assisted hybrid and all-flash models. We offer the industry's first complete line of storage systems on the market that provides a consistent user experience with compatibility through every model, from our smallest home storage system to our largest Enterprise data center solution."
More than 270 public and private companies from all sectors of the global economy in more than 30 countries competed in Best in Biz Awards' fourth annual International program. Best in Biz Awards 2016 International honors were presented in a range of categories, including Fastest-Growing Company of the Year, Most Innovative Company of the Year, Support Department of the Year, Most Innovative Product, Enterprise Product and Consumer Product of the Year.