Conference to Return to the "Birthplace of BSD" for Its Fifth Installment
SAN JOSE, CA–(Marketwired – September 06, 2016) – iXsystems announced today that the fifth MeetBSD California conference will take place at UC Berkeley's Clark Kerr campus on November 11-12. As in past years, this year's MeetBSD California will once again follow a mixed "unConference" format and will feature breakout sessions, discussion groups, and talks from prominent figures in the BSD community.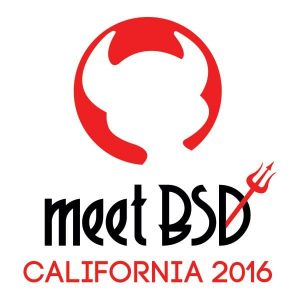 MeetBSD California is the premier BSD Conference in the San Francisco Bay Area. Since its inception in 2008, MeetBSD California has been held every two years in Silicon Valley, bringing together BSD community members from all over the region and around the world.
Previous settings for MeetBSD California have included the Google and Yahoo! Campuses, Hacker Dojo in Mountain View, and the Western Digital campus in San Jose. The BSD operating system was developed in the early '90s at this year's venue, UC Berkeley.
Kirk McKusick, one of the instigators of BSD at Berkeley in the 1980s, says, "I am thrilled to have a BSD Conference return to the campus at which it started. I look forward to catching up on all the latest work going into the BSD systems and especially look forward to the party at the historic Hillside Club on Friday evening."
"For this fifth installment of the MeetBSD California conference, we're proud to bring it home to where it all began," says Matt Olander, Co-Founder and Chief Science Officer of iXsystems. "UC Berkeley provides the perfect backdrop for the accomplishment of BSDrelated development milestones. We're looking forward to the insightful discussions that will take place at this year's MeetBSD."
For more information about MeetBSD or to register to attend, visit MeetBSD.com or email info@meetbsd.com.