by Michael Dexter
The second annual FreeBSD Storage Summit took place this week in Santa Clara during the 2017 Usenix FAST conference with talks from the FreeBSD Foundation, Netflix, and other leading organizations throughout the day. After the talks, the summit opened to group discussion where FreeBSD developers and vendors talked about what they are working on.



The theme of storage-based Quality of Service was well represented with Justin Gibbs and Warner Losh talking about QoS in databases and how to deliver it with storage I/O back pressure in FreeBSD. Of the vendors present, John F. Kim gave a good overview of Mellanox's expanded support for FreeBSD with an emphasis on its 10GB and up Ethernet products.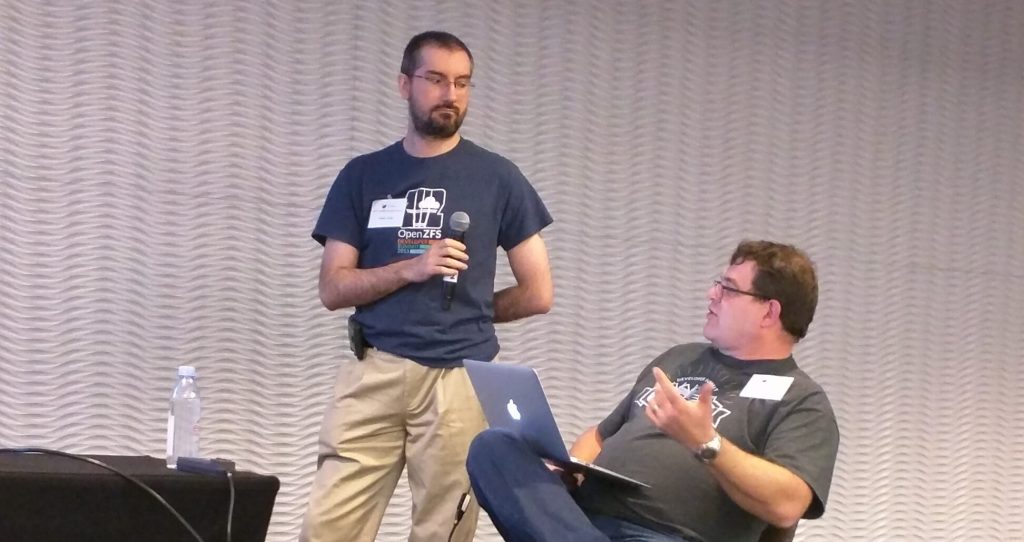 I gave a work in progress session on a new S.M.A.R.T. disk health reporting utility that I hope will be incorporated into FreeBSD but naturally the biggest topic was OpenZFS. Allan Jude and Josh Paetzel talked about their efforts to bring new OpenZFS features into FreeBSD faster by working more closely with the developers that produce them. Everyone agreed that they were committed to keeping FreeBSD a Tier-1 OpenZFS platform.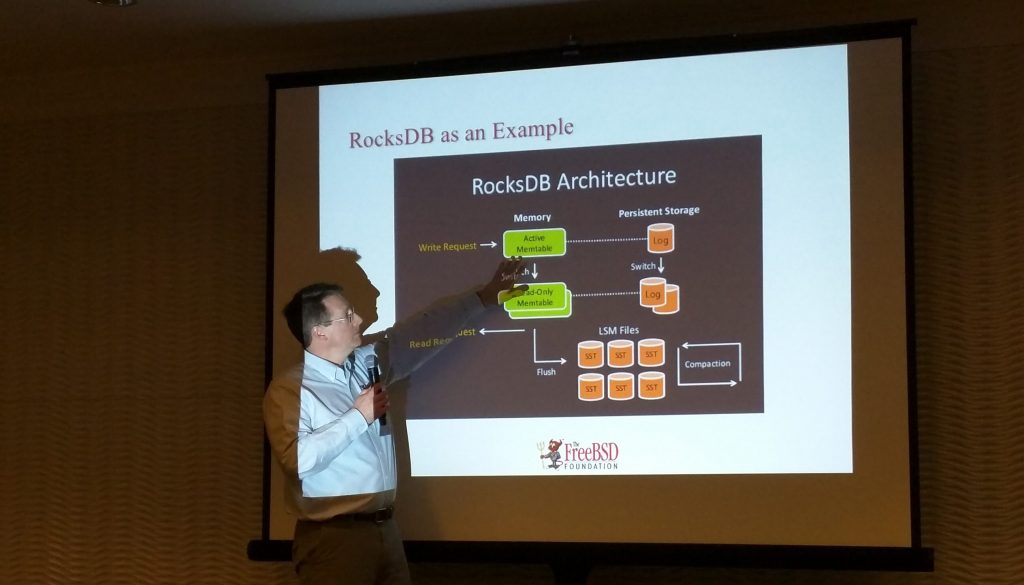 I found this event to be an exceptional resource for gauging the direction that the industry is headed.  I would like to thank the FreeBSD Foundation for organizing this event and Netflix for being a sponsor of it.