At iXsystems, we are purpose-first and think of people before profit. In addition to what we give to the Open Source community, we also take pleasure in investing in our communities. This blog series highlights those valuable causes we donated to in 2021 and 2022, to do our part in helping those that need assistance in our own neighborhoods and beyond.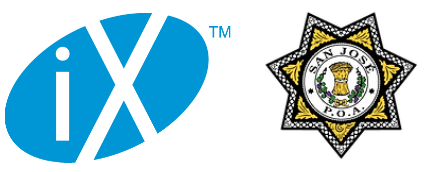 We support the San Jose Police Officers' Association and the good work they do for our neighborhoods. Their programs benefit the youth in our community, strengthen bonds within the community, and provide benefits for Police Survivors and Police Memorials. These are just some of the programs they organize to give back to those who work and live in San Jose.
"Thank you to our friends at iXsystems who have been part of the San Jose community for 20 years. Their continued support and contributions to The San Jose Police Officers' Association Charitable Foundation will help us with our obligation to our community and sustain the programs we've set to benefit our fellow officers."
– Kevin Davis, Director of Operations, The San Jose Police Officers' Association
We thank the SJPOA as they are examples of people giving back to the community they support and protect. iXsystems supports their full circle initiatives and will continue to stand by their charitable endeavors.

For more information on The San Jose Police Officers' Association, visit www.sjpoa.com.
"The San Jose Police Officers' Association (SJPOA) represents its members to sustain and enhance wages, benefits, and working conditions. We emphatically support the belief that we should work together to attain what is rightfully ours, while remembering that we are law enforcement officers dedicated to serving all segments of the community with the pride and care of professional police officers."