At iXsystems, we are purpose-first and think of people before profit. In addition to what we give to the Open Source community, we also take pleasure in investing in our communities. This blog series highlights those valuable causes we donated to in 2021 and 2022, to do our part in helping those that need assistance in our own neighborhoods and beyond.

The American Red Cross has been responding to emergencies and providing relief and support to those in crisis since its inception in 1881. They offer many services such as helping communities recover from disasters, providing lifesaving blood donations, offering health and safety courses, delivering aid around the world, and helping with the needs of veterans and military families.
Like iX who is sharing their passion with the Open Source community, the Red Cross's vision of turning compassion into action is also in a league of their own. iX stands with the Red Cross and their humanitarian efforts and will continue to support their fundamental principles of Humanity, Impartiality, Neutrality, Independence, Voluntary Service, Unity, and Universality.
"We'd like to thank iXsystems for their generous contribution to the American Red Cross. It is our hope that more people like iX will share in the responsibilities of taking care of one another."
– David Cruz, Corporate Philanthropy Officer, American Red Cross
We thank the Red Cross for the continued work they do in providing emergency services, support, and relief goods to those in crisis. They are the true heroes that step in, unafraid, with the unselfish willingness to help others when they need it most.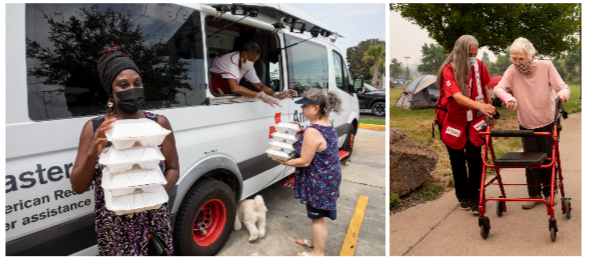 For more information about the Red Cross, visit www.redcross.org.
"Each day, thousands of people – people just like you – provide compassionate care to those in need. Our network of generous donors, volunteers, and employees share a mission of preventing and relieving suffering, here at home and around the world. We roll up our sleeves and donate time, money, and blood. We learn or teach life-saving skills so our communities can be better prepared when the need arises. We do this every day because the Red Cross is needed – every day."