Cyber Monday 2018
Happy Cyber Monday!
We've rounded up a list of some of the best tech deals we've found today. Celebrate by stocking up on some new hardware and computer parts for your next FreeNAS build.
Cheers,
The FreeNAS Team
15% off FreeNAS Mini/Mini XL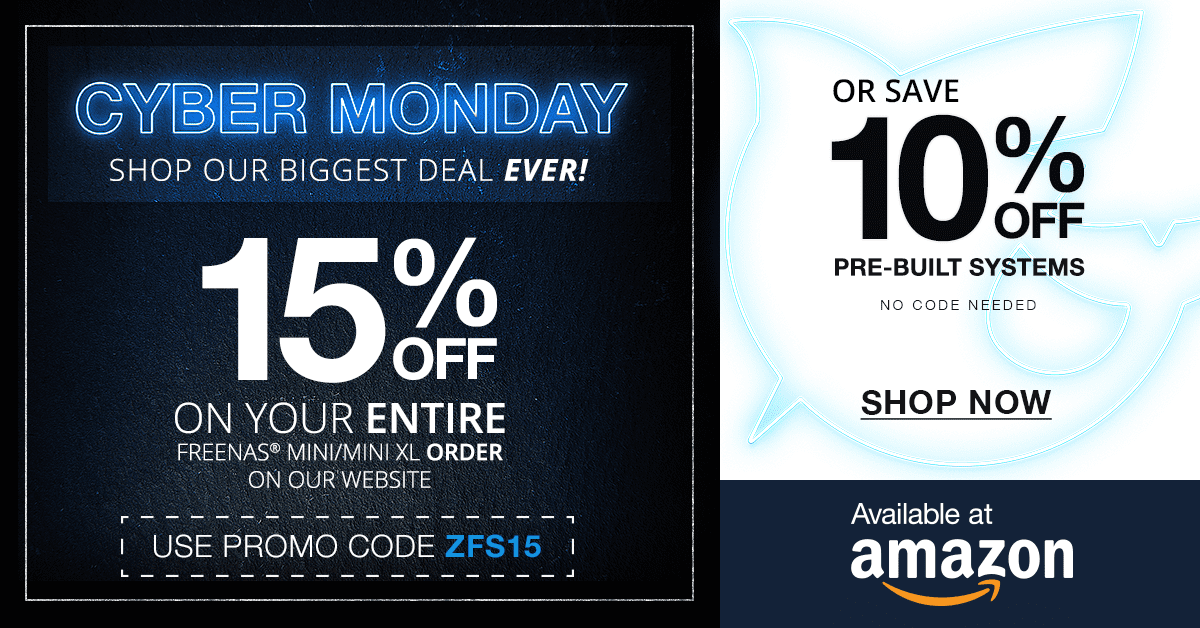 The FreeNAS Mini & Mini XL feature enterprise-class hardware specifically chosen to maximize performance with FreeNAS. No other system in their class can match their power or performance
Grab a brand new FreeNAS Mini or Mini XL for 15% off in our biggest deal ever when you use promo code ZFS15. Or buy one pre-built from Amazon for 10%.
Be sure to hurry, this deal ends Monday night.
FreeNAS Mini
FreeNAS Mini XL
FreeNAS Upgrades
Computer Memory
Hard Drives
Solid State Drives
Power Supplies
Flash Drives
Networking
Computer Cases
Monitors
Miscellaneous