iXsystems TrueNAS Certified with Veeam Backup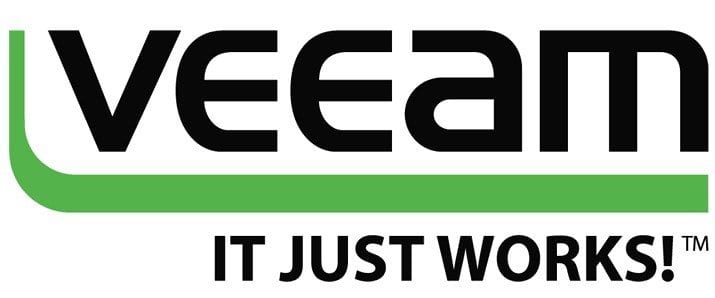 iXsystems, the leader in Enterprise Storage and Servers driven by Open Source, officially passed the Veeam Backup and Replication v9.5 for VMware certification tests for the TrueNAS Z-product line enterprise storage systems. This certification includes the Z20, Z30, Z35 Hybrid Storage and the Z50 All-Flash Arrays, all running TrueNAS 9.10.
The test environment defined by Veeam includes two VMware ESXi 6.5 servers, both managed by VMware vCenter 6.5, a FreeNAS All-Flash Array storing the VMs, and the certified TrueNAS Z-product line storage as the tested backup repository, all tied together on a 10Gb network.
The self-certification process, defined, reviewed, and approved by Veeam Software, includes testing for full and incremental backups of predefined virtual machines under VMware 6.5, full restores of the VMs, synthetic full backups, and Veeam Instant VM Recovery.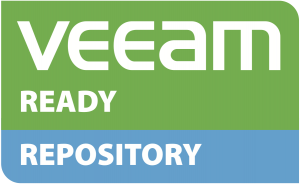 The first three tests, Full Backup, Full Restore, and Synthetic Backup, used four GNU/Linux VMs provided by Veeam Software, each with 100GB of data for a total of 400GB. To pass, each test needed to complete within a specified time limit. TrueNAS passed each test with flying colors as shown below.
| | | | |
| --- | --- | --- | --- |
|                TEST | TIME LIMIT | TrueNAS TIME | RESULT |
| Full Backup | 30:00 Minutes | 14:54 Minutes | 2x Faster |
| Full Restore | 25:00 Minutes | 19:00 Minutes | 24% Faster |
| Synthetic Full Backup | 50:00 Minutes | 32:24 minutes | 1.5x Faster |
The fourth test was the VM Instant Recovery test which had a maximum average latency test limit of 20 ms. The TrueNAS performed four times better than Veeam required. TrueNAS had an average latency between 4ms to 6ms.
This certification, along with the TrueNAS VMware certification, reinforces iXsystems' commitment to virtualization and backup and recovery environments that are so important to companies today.
You can find more details in the Veeam Certification white paper describing the certification process and test results.
Email us at info@ixsystems.com or call 1-855-GREP-4-IX (1-855-473-7449), or 1-408-493-4100 (outside the US) to discuss your storage needs with one of our solutions architects.
Brad Meyer
iXsystems Technical Marketing