LISA 2018 Recap


USENIX held their annual Large Installation System Administration (LISA) conference this year in Nashville, Tennessee. 2018 marks the 32nd consecutive year of LISA! The main event ran from Monday, October 29th to Tuesday, October 30th with additional talks for attendees on the Wednesday after the exhibit hall closed.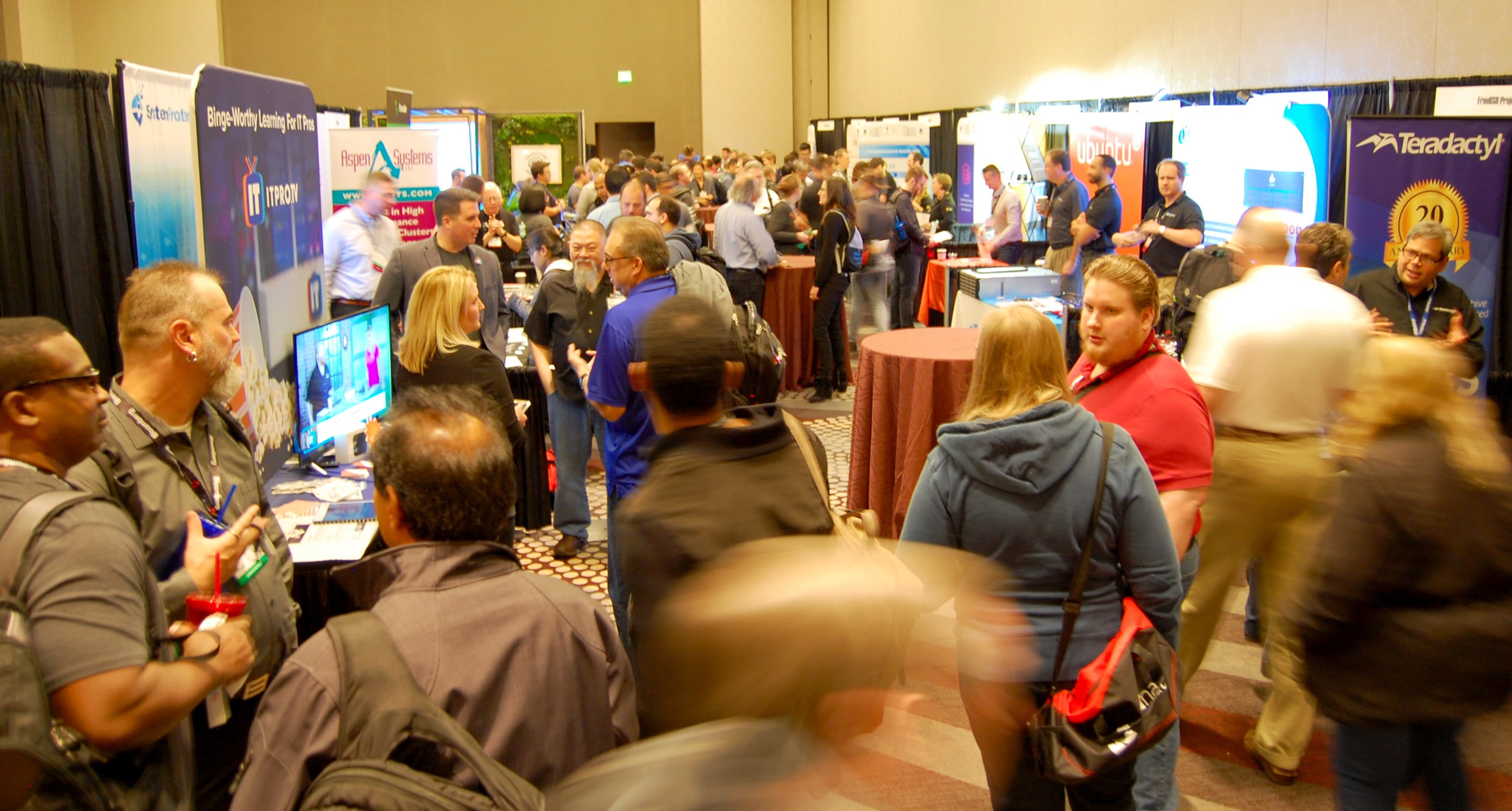 Both iXsystems and the FreeBSD Project attended as sponsors of the event and had booths in the main exhibit hall. A TrueNAS® M50 system was on display, complete with dual controllers, each with two Intel® Xeon® Scalable Family processors, an NVDIMM write cache, 100GbE networking, and the latest version of the award-winning TrueNAS® operating system. LISA attendees were able to get a hands-on tour of this flagship TrueNAS® system from Senior VP Morgan Littlewood, Regional Sales Manager Patrick Bullock, and Sales Engineer Jason Rose. The FreeBSD Project was represented by project committers Dru Lavigne, Warren Block, and Ed Maste.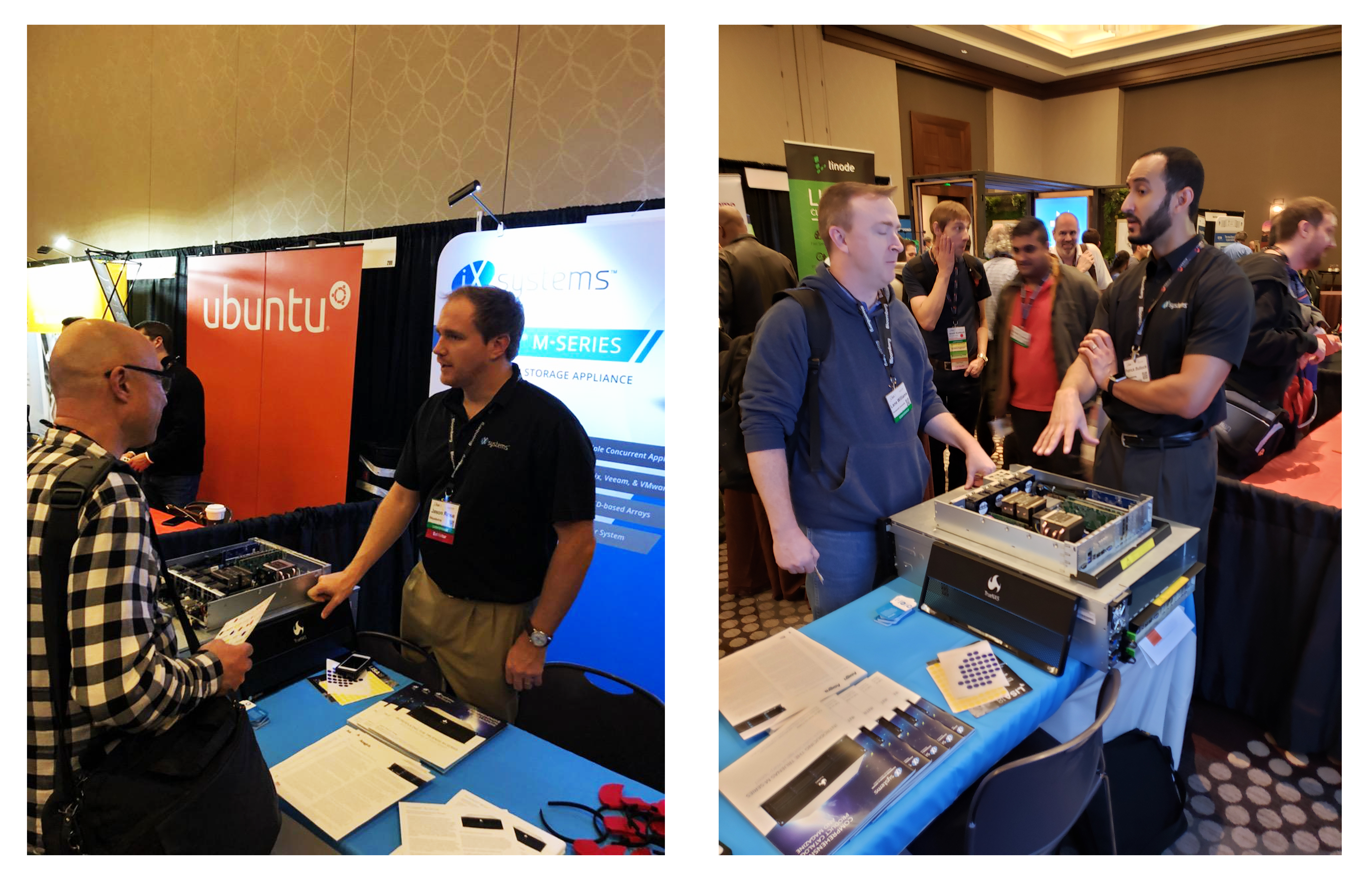 Visitors at the iXsystems booth and the neighboring FreeBSD booth were consistently enthusiastic in their support of FreeNAS, the open source NAS operating system. Some attendees who were previously unfamiliar with FreeNAS seemed very excited to get home and try the OS out for themselves. Many current TrueNAS® users also came by the booth to share their praise of the system. Blinky daemon horns provided at the iX and FreeBSD booths seemed to be en vogue in the conference hall with many of the attendees, vendors, and even some of the service staff sporting them throughout the day. A beer served by a bartender with daemon horns somehow tastes just a little bit more refreshing!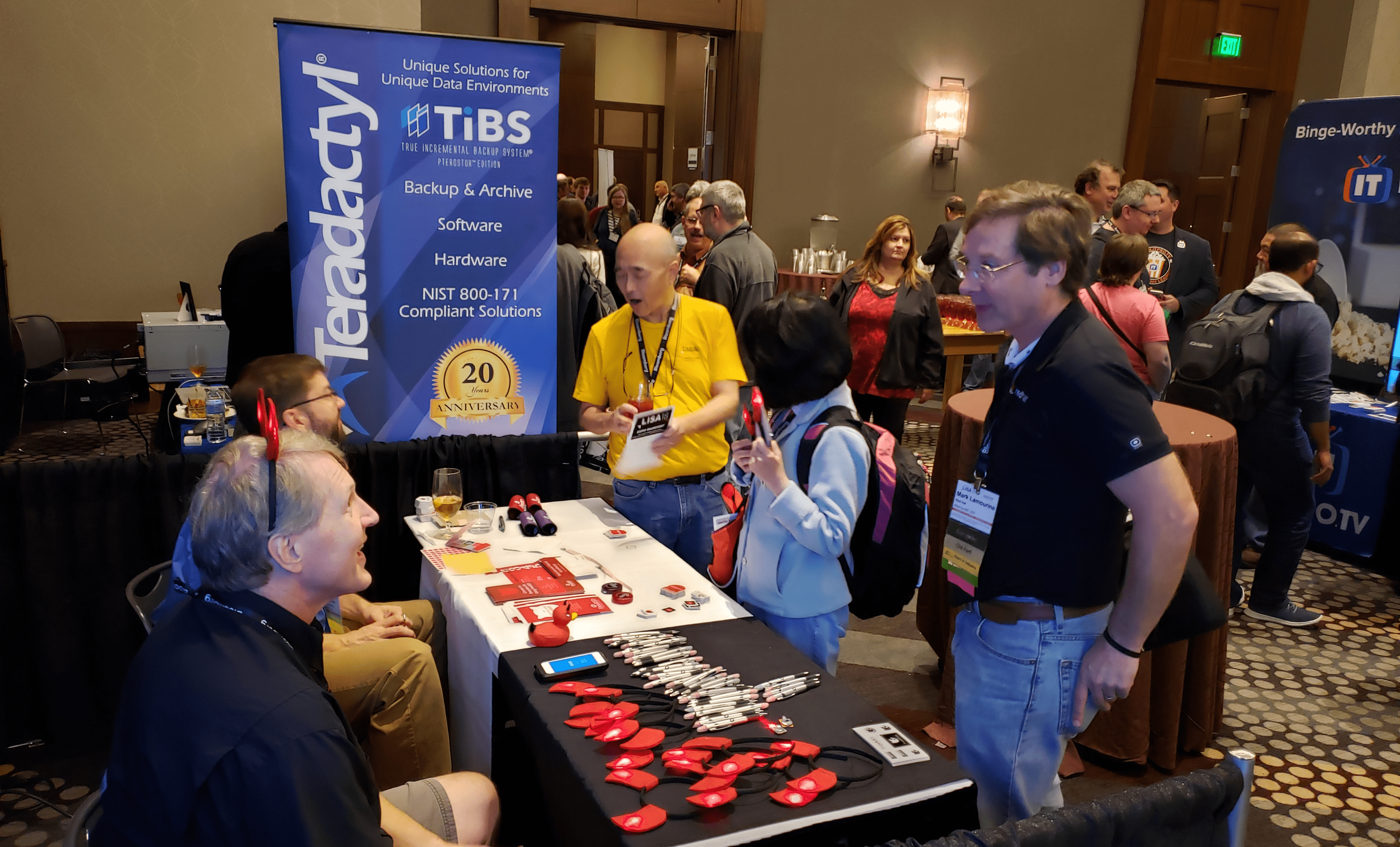 The talks at this year's LISA event covered topics relating to security (especially around Meltdown and Spectre), system monitoring, automation of management, virtualization, and of course, high volume data storage. Attendees came from all over the world to listen to and speak with the leaders of the enterprise technology space, including Google, Amazon, Red Hat, Netflix, and Microsoft.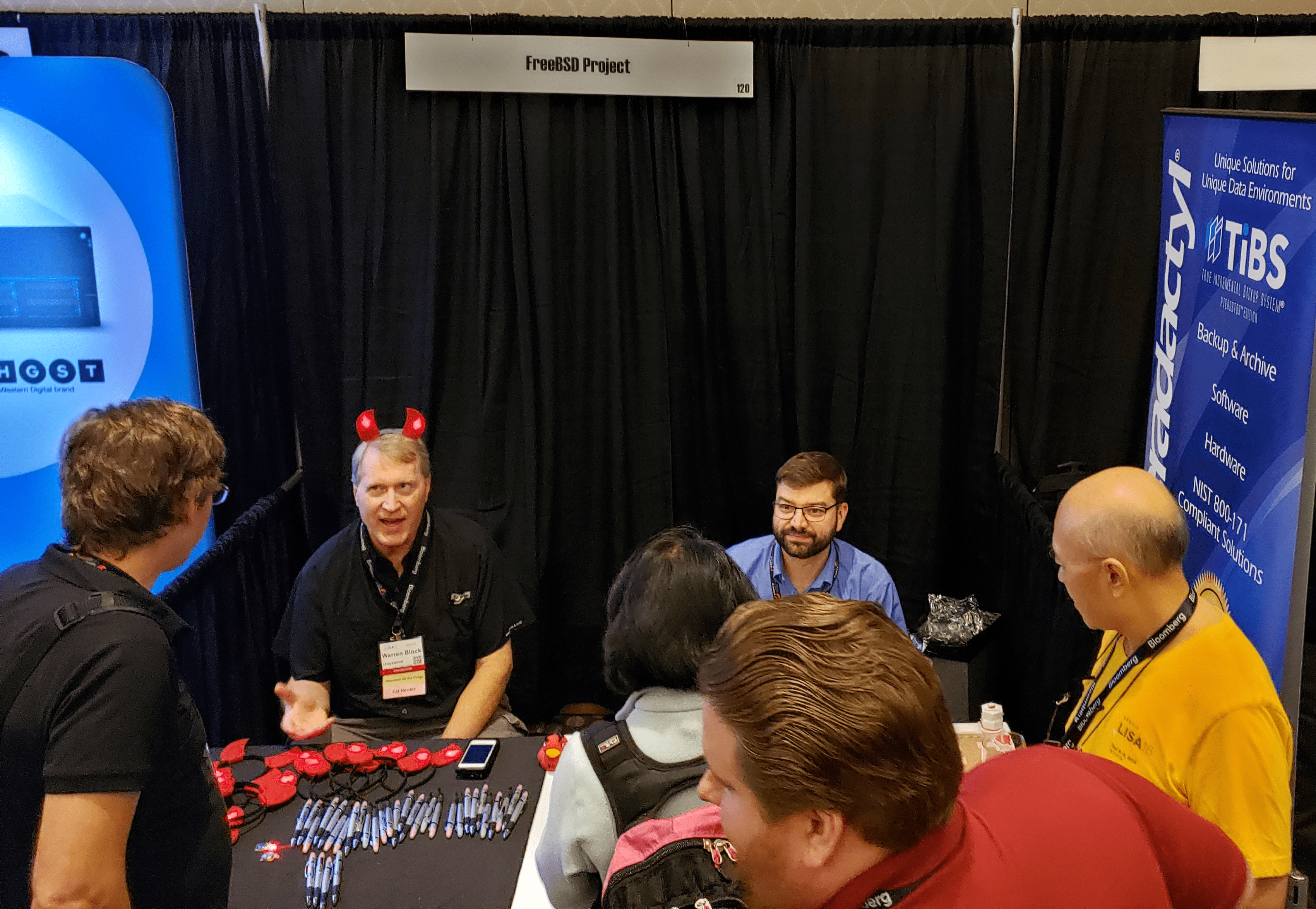 LISA attendees came from a wide variety of fields. As we move into 2019, the need for advanced computing and large-scale deployments is clearly growing at a rapid pace across all industries. Higher education and research institutes were especially well-represented at the conference this year. The important work these organizations do requires the latest in cutting-edge high-performance compute and high-density storage systems. Thankfully, vendors like iXsystems will be there to support them!
Thank you to everyone that stopped by the iXsystems and FreeBSD booths and we look forward to seeing you at LISA 2019 in Portland, Oregon!
Jason Rose, Sales Engineer