AMD Rome Scalability is EPYC
After more than a year of success and traction with the first generation AMD EPYC 7000 CPUs (formerly known as "Naples"), iXsystems has introduced AMD's second generation EPYC 7002 processor family (formerly known as "Rome") into its line of iX servers. AMD Rome brings exciting possibilities and truly "EPYC" value to the table with incredible scalability, increased memory speeds and bandwidth, bountiful next-gen I/O capability, and cost efficiency leadership.
EPYC 7002 is uniquely scalable from 8 to 64 cores in both single and dual socket versions. More importantly, pricing per core scales linearly, making high core count processors predictably priced and affordable at less than $80 per core. As an example, a system with a single 64-core processor has lower cost, power and space requirements than a system with two 32-core processors.
Rome Wasn't Built in a Day
The architecture for EPYC processors is a major change with processor chiplets and an IO Hub. The second generation EPYC 7002 uses a 7nm process for its processors to get lower costs and improved power efficiency. Scalability is provided with more chiplets and more cores per chiplet.
The IO Hub uses a 14nm process and is the first to support PCI Gen4 with 20Gb/s per lane. This will enable 200Gb networking capabilities per NIC. With more than 128 PCIe lanes on a single socket processor, there is phenomenal bandwidth of over 250 GB/s.
The additional PCIe lanes make EPYC very well suited to NVMe drives. Each NVMe drive can support >2GB/s of bandwidth and accelerate I/O sensitive applications. You can run FreeNAS or ZFS on these NVMe drives and replicate to a TrueNAS hybrid storage system.
Initial validation and deliveries of EPYC 7002 systems have gone very well. Newer motherboards with Gen4 support have been validated with Gen4 NICs. Broadcom has a dual 100GbE NIC that can run at line rate on both ports. Our friends at Liqid have developed a stunning 32TB SSD with 24 GB/s of bandwidth using 16 lanes of PCIe Gen4.
For an in depth review of the EPYC 7002, we recommend this excellent article from ServeTheHome.
Why go to Rome?
Apart from the unique architecture, EPYC's high core counts at lower costs are very useful in applications where cost per socket and cost per core are critical.
Virtualization software and many database applications are licensed per socket. The 64 core sockets can reduce software costs by more than 60%.
High performance compute workloads like EDA, simulation, and analytics can benefit from the higher core count per socket.
Single socket servers with high I/O requirements can also benefit from the additional PCIe lanes. Some AI/ML workloads can now use a single EPYC CPU with multiple GPUs.
These Servers are EPYC
There are many server options that can utilize AMD EPYC 7002 processors. Examples of servers that are recommended include servers for Virtualization, Analytics, and Machine Learning.
Virtualization: 2U 4Node
Each dual socket node supports 128 Cores, 1TB RAM, 6 x low cost SATA or NVMe SSDs, and 2 or more 100GbE ports. With over 500 Cores in 2U, this system delivers more than 500 VMs with a very low TCO. It's an ideal compute node for a high performance private cloud.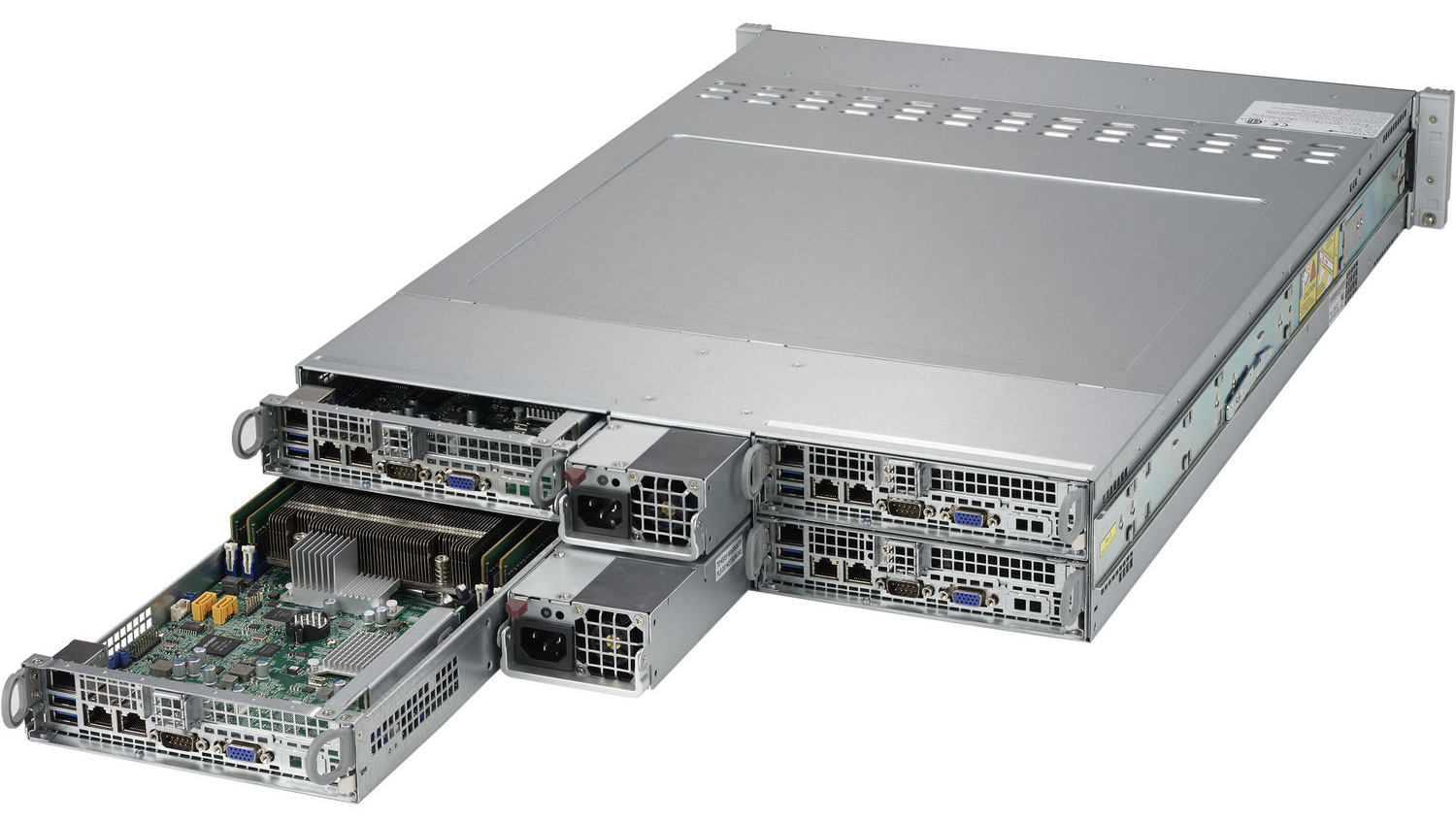 Analytics: 1U Single socket
With 10 x U.2 NVMe bays and dual 100GbE ports, this system delivers extreme storage bandwidth for analytics and big data applications. Select the core count to match the application and then build out a powerful cluster.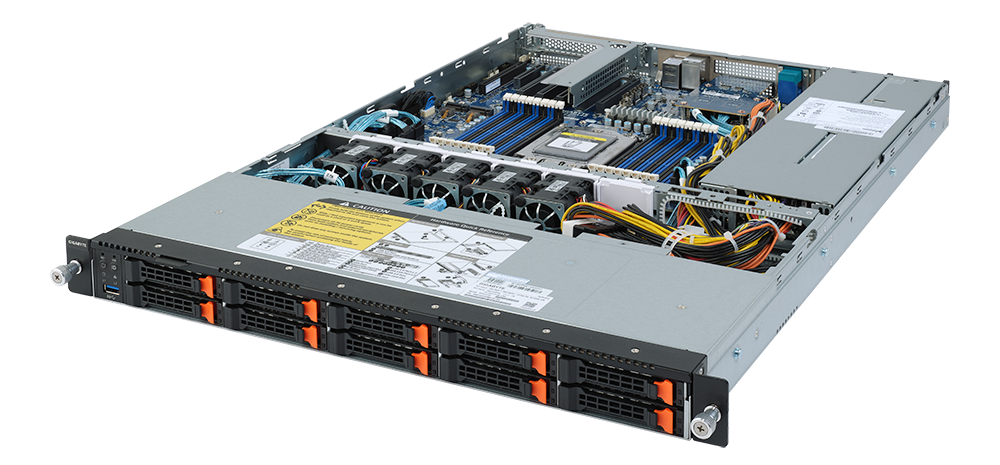 Machine Learning: 1U with 4 GPUs
This single socket system delivers 64GB/s of bandwidth for GPUs and dual 100Gbe. It is ideally suited as the building block for an AI/ML GPU farm.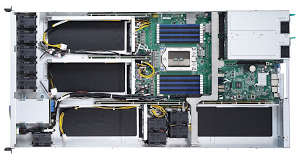 EPYC Servers Need 100GbE Storage
To get the most of 100GbE servers, there will be an increasing need for high bandwidth and cost-effective storage. The TrueNAS M-Series provides the high bandwidth iSCSI, NFS, and SMB capabilities needed to satisfy these EPYC servers. For example, ten of the 2U 4Node Virtualization Servers paired with a TrueNAS M50 (150+TB SSD storage) would deliver up to 5,000 VMs in a little over half a rack.
Contact iXsystems if you would like more information on these EPYC platforms!