Stack your Data with TrueNAS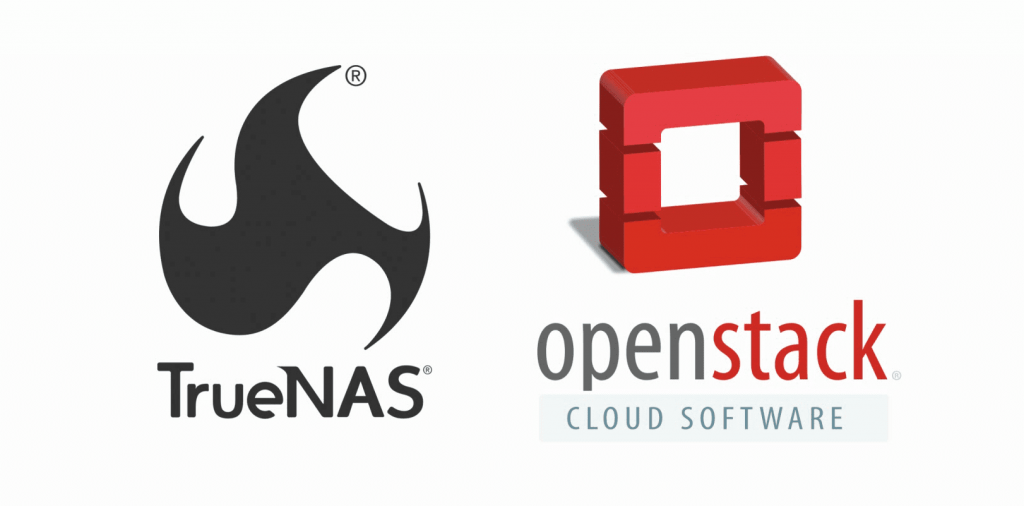 Make your OpenStack cloud more resilient with iXsystems' TrueNAS all-flash and hybrid arrays. Both open source solutions, OpenStack and TrueNAS storage arrays complement each other making it an ideal storage solution for your OpenStack cloud software platform.
Cinder is the volume management service of an OpenStack cloud environment. By default, Cinder uses the LVM driver for locally attached disks. The Cinder driver created for iXsystems' TrueNAS integrates OpenStack with the TrueNAS, allowing OpenStack to use TrueNAS as backend storage that will be presented through the TrueNAS, presenting data through the iSCSI protocol.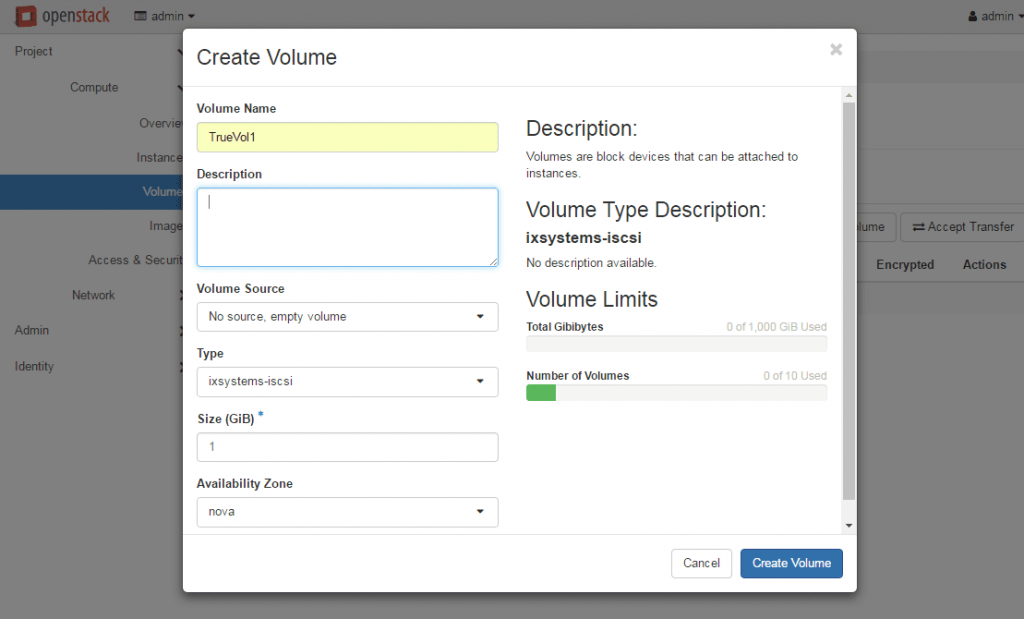 Several features of the OpenStack integration help simplify storage management:
Enables on-demand provisioning of block storage for applications
Creates iSCSI LUNs on a configured TrueNAS storage array
Automates iSCSI LUN creation, including extents, volume label, and LUN representation
Makes storage requests and facilitates connection utilizing TrueNAS' API
Enables compute instances to map to iSCSI LUNs
Why this is useful for your business:
Allows users a quick and seamless way to consume persistent storage backed by TrueNAS without IT or storage admin intervention
Makes self-service storage provisioning for OpenStack workloads possible, giving OpenStack users greater control
Provides a centralized view for managing cloud storage, visibility into utilization, and assistance with capacity planning
TrueNAS scales from a handful of terabytes to nearly 5 petabytes, enabling you to deploy an OpenStack configuration with petabytes of data in a single rack.
Would you like to try out a beta version of the TrueNAS Cinder driver? See how it works here and then send us an email at product-truenas@iXsystems.com and we'll get you connected with an engineer who can provide you with a beta of the OpenStack Cinder driver for TrueNAS.
Cao Pham — TrueNAS Marketing Team