Capacity and Enterprise Functionality at Less Than Half the Cost of other Vendors with a TrueNAS® Unified Storage Array
Many healthcare providers use poorly performing, poorly reliable, and unscalable direct access storage and are looking for an enterprise-strength storage solution. TrueNAS brings them an enterprise storage solution that scales 4PB, unifies block and file storage, has high availability capabilities, and balances price and performance at a price that is more economical than many other storage vendors.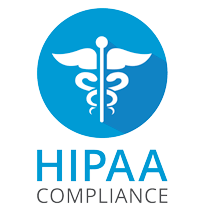 Ensure the confidentiality and security of sensitive healthcare, ePHI, and EPR data throughout its lifecycle. TrueNAS provides tools to achieve HIPAA and HITECH compliance with advanced encryption and data integrity measures that make sure the data remains private and consistent.
TrueNAS delivers a perfect balance of price and performance that puts many all-flash arrays to shame. It uses TrueCache™ to leverage RAM, flash storage and spinning disks for flash-like performance with spinning disk capacities and economics. It gives you simple and efficient recovery points for for multiple that can also be used for backups.
A TrueNAS is both a NAS and a SAN, supporting multiple block and file protocols. Every common operating system, hypervisor, and application is supported. Instead of buying a storage array for each application you can use one TrueNAS storage array.
OpenZFS is a future-proof 128-bit "scale up" file system that is designed for decades of continuous use. TrueNAS grows from hundreds of GBs to 4PB per system and can be upgraded to a highly available configuration. With TrueNAS you don't have to worry about data or its availability.

Deploying a solution can be daunting, and iXsystems
®
can help. We've conducted countless deployments and have decades of experience in providing storage and server solutions driven by Open Source for thousands of clients, many have been with us for over a decade.
When storage is critical to your business, there's no substitute for the guaranteed performance, functionality, high availability, and professional software support of a TrueNAS enterprise storage array.
We respond quickly to client needs with a consultative approach to business. We can configure storage and server configurations depending upon your need. Learn more about TrueNAS by filling out a quote, email sales@ixsystems.com, or call us at 1.855.GREP.4.IX