100 TB All-Flash FreeNAS Certified for $24,900
100 TB All-Flash
96 GB RAM
Dual 100 GbE or 6 x 10 GbE ports
Intel® Xeon® Second Generation Scalable CPU with 10 Cores
FreeNAS 11.2 with TrueCommand
3 Years Hardware Warranty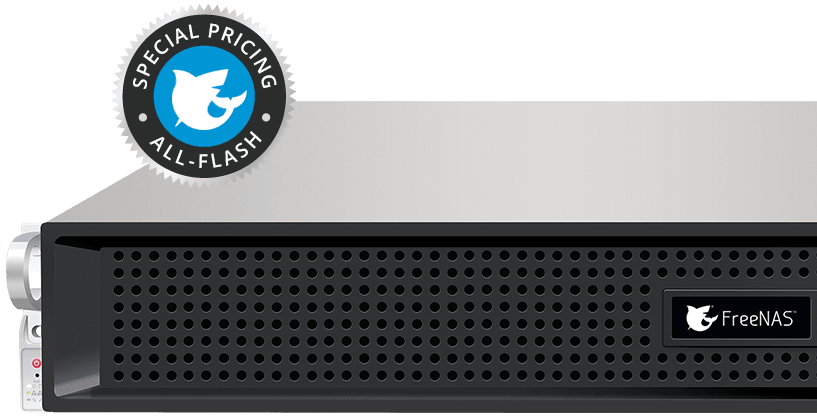 For a limited time, we're offering special pricing on a 100 TB All-Flash FreeNAS Certified system designed especially for high performance media editing. Dubbed the "Centurion", this system combines 100 TB of flash, 96 GB RAM, and a second generation 10-core/20-thread Intel® Xeon® Scalable CPU, and up to 100 GbE in a 2U form factor for incredible performance and storage density. Run intense workgroups that allow editing of 8K video and professional quality audio at a magnetic storage price.
Special Pricing: $24,900
Cost per GB: All-Flash System at Less than $0.25 per GB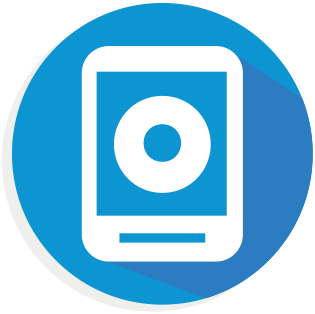 Powered by ZFS
Leverage the advanced features of ZFS to protect your valuable data and media assets. The flexibility offered by this powerful file system means the same storage can be reconfigured for NFS, SMB, Apple File Protocol (AFP), S3, or iSCSI storage. Use the Centurion for media editing, performance databases, or extremely fast office file share!
Example RAID Layouts Usable Capacity
Multimedia Editing
5 x RAIDZ1 (5 drives each)
Usable Capacity: 75 TB
Performance File Sharing
3 x RAIDZ2 (8 drives each)
Usable Capacity: 67 TB
Real-Time Analytics
12 x Mirror (2 drives each)
Usable Capacity: 45 TB
100 TB All-Flash for High Performance Media Editing
The entertainment industry has used HDDs for years but increases in file sizes have also increased performance requirements. The Centurion comes preconfigured with 26 x 3.8 TB SATA SSDs to deliver 100 TB of All-Flash storage in just 2U of rackspace. All-flash makes it easier to sustain super-responsive performance that is predictable and reliable. Using all-flash, this system is able to deliver 5x the power of a similar HDD system at 1/10 the size. It's just easier.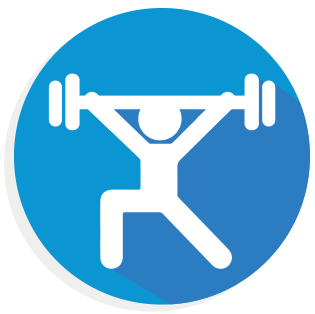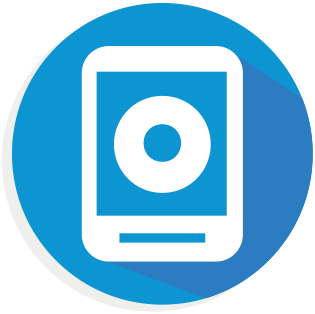 High Speed Networking Powered by 6 x 10 GbE or 2 x 100 GbE Ports
Sharing massive media files can bottleneck productivity and collaboration but transferring these files at 10 GbE or 100 GbE speeds cuts file transfer times by an order of magnitude. Equipped with your choice of either 6 x 10 GbE ports or 2 x 100 GbE ports, the Centurion easily connects to a wide variety of network infrastructures. Larger deployments can pool several systems with dual 100 GbE configuration for sustained performance and capacity. The Centurion can also be configured to support direct attachment of six workstations with 10 GbE (optical or copper).
Top to Bottom Data Protection
With built-in RAID protection and data integrity checks to avoid bit rot and corruption, ZFS protects your data. Snapshots enable you to recover a deleted or accidentally edited file and protects you from ransomware attacks. For easy offsite backups, replicate your data to another FreeNAS or TrueNAS system to ensure your data will survive catastrophes like earthquakes or fires. Alternatively, integrated cloud sync features make it simple to back up to popular cloud services including Amazon S3, Backblaze B2 and more.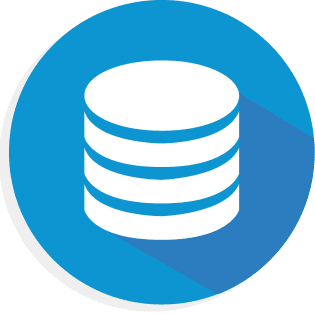 Speak with a Storage Expert