HyperConverged Infrastructure (HCI) has already proven itself to be very important to the future of Enterprise IT. It provides simpler deployment and scaling of workloads from edge systems to colocation facilities (CoLos), and data centers. Forrester recently recognized TrueNAS SCALE as a pioneer in a new segment of the HCI market: Open Source HCI.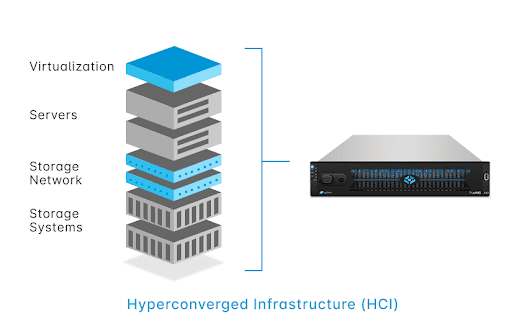 Until now, HCI solutions have been built with appliances to simplify supportability and performance tuning. Nutanix and VSAN software are typically packaged with a hardware straightjacket without good software-only options. These are very useful solutions, but lock the enterprise into a restrictive operating model which is lucrative to the vendors.
Truly software-defined HCI solutions provide the economic opportunity of running on any infrastructure and even virtual instances in Public Clouds. Hybrid clouds can be built where applications and data can migrate seamlessly to any physical or cloud infrastructure without any commercial hardware constraints. Servers can be repurposed and clouds can be used for geographic diversity.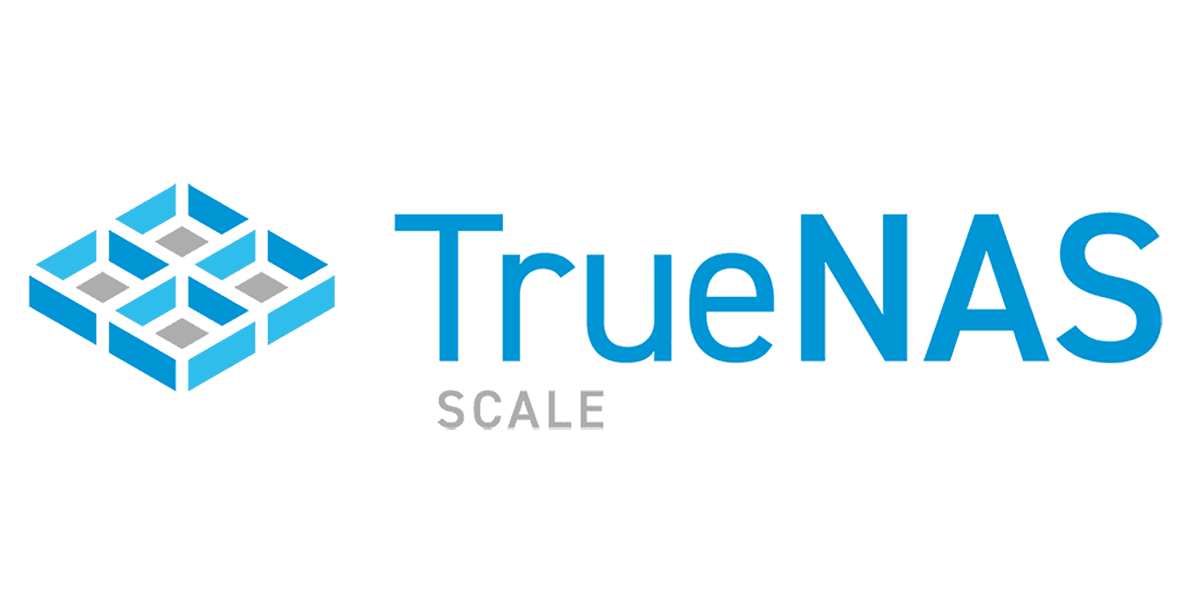 TrueNAS SCALE is a software-defined HCI solution that is designed to go to the next stage; fully Open Source HCI. It can run on any hardware or any cloud infrastructure and can be deployed for free where it is needed. The core of its software and business model is inherited from the original TrueNAS, which has successfully delivered extremely reliable and high value storage solutions for tens of thousands of enterprises.
TrueNAS CORE and Enterprise are mature software editions with over one million deployments. TrueNAS SCALE has recently started its journey and has thousands of deployments in its first six months. Early adopters are starting to use the SCALE software, and we expect more rapid adoption later this year as iXsystems provides supported versions and solutions. 
After its commercial release, TrueNAS SCALE will deliver Open Source economics to enterprise infrastructure and allow full control of an organization's destiny including both physical infrastructure as well as the operating economics. This is much like TrueNAS CORE and Enterprise which provide Open Source economics for Enterprise storage.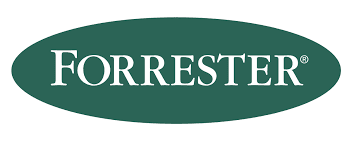 Forrester's blog on Open Source HCI was very interesting as it was the first major analyst to endorse this space as significant to enterprises. It's not an unexpected conclusion when you consider that both HCI and Open Source are already strong forces in the industry on their own, as anyone using either would confirm.  The combination of the two is simply a natural progression.
The Forrester article calls out TrueNAS SCALE as an early pioneer in Open Source HCI. We announced TrueNAS SCALE and delivered the first version of SCALE in 2020. We'll deliver the BETA and RELEASE versions in 2021. iXsystems is excited to be leading this pioneering effort and welcomes other pioneers to join the development and user communities. Initial sales and delivery of proof-of-concept systems are starting now in Q2 2021, so the pioneering wagon train is heading west at a pretty good clip.
The event that initiated the Forrester blog is that Big Blue is entering the Open Source HCI space as well.  iXsystems is delighted that Big Blue is confirming our thesis of the market direction and size. We agree that enterprises seeking high performance, flexible solutions will be looking for Open Source HCI. 
To learn more about how TrueNAS SCALE can address your HCI needs, please email us at info@iXsystems.com. We are standing by to help.
Background on TrueNAS SCALE
TrueNAS SCALE is Open Source HCI. As our initial community post and blog indicated, TrueNAS SCALE is defined by its acronym:



TrueNAS SCALE started from the TrueNAS CORE 12.0 base which includes OpenZFS 2.0, all the file, block, and object storage services, the middleware to coordinate these, and the web UI to present a user-oriented view of the system. This base has been tested by hundreds of thousands of users over the last few years and is very similar to the TrueNAS CORE 12.0-U2 release that is already widely deployed. The major new capabilities are based on Debian Linux and these define the new HCI capabilities of SCALE:
KVM Virtualization:

Mature Hypervisor with good reliability, Guest OS support, and enterprise features.

Kubernetes: Third Party Applications can now be deployed as single (docker) containers or "pods" of containers. Using Helm Charts, complex applications can now be easily deployed with dynamic charts. TrueNAS SCALE 21.02 also now includes the ability to register and use community-provided application repositories.
Scale-out ZFS: SCALE will enable datasets to be defined as ZFS datasets or cluster datasets which span multiple nodes and ZFS pools. Cluster datasets will have a variety of redundancy properties.
Unlike other Hyperconverged Infrastructure solutions, TrueNAS SCALE will have deployment benefits as a single node, as a dual-node "high-availability" system, or as a cluster of multiple nodes. You can start off with a single node system today, and then scale-out. If you have any additional questions or need advice on a new project, please email us at info@iXsystems.com. We are standing by to help.