TrueCommand Shifts to Prime Time
The first iteration of TrueCommand was released in June 2019 as a single pane of glass management system for FreeNAS and TrueNAS fleets. Since then, it has been downloaded thousands of times and adopted by hundreds of organizations to manage their NAS fleets. TrueCommand 1.1 introduces significant enhancements for production users and is now ready for prime time.
Scalability was a core requirement of TrueCommand 1.1. During the initial rollout of TrueCommand, we were contacted by several companies running hundreds of FreeNAS systems with thousands of drives. After some optimization of the data collection and database frameworks, TrueCommand can now support over 500 systems.
Managed Services have also been enabled. TrueCommand provides a web proxy service to FreeNAS and TrueNAS systems that are on a private network. Admins can be provided access to the TrueCommand VM from any location and then access the FreeNAS and TrueNAS systems to monitor, administer, and troubleshoot. For example, the iXsystems support team can be temporarily granted access to your TrueCommand instance and then indirectly access each TrueNAS and FreeNAS system. With integrated Role Based Access Control (RBAC), the web proxy controls which users can access specific NAS systems.
More than a hundred other improvements have been made to TrueCommand 1.1 with details in the release notes. Other key features of TrueCommand 1.1 include:
Improved Alerts:

More notification services and multi-variable alerting

Custom reports:

  Save reports that suit your organization

NAS updates:

Initiate and monitor updates to many NAS systems

LDAP Integration:

Authenticate and authorize users via AD or LDAP

Configuration Audits:

  FreeNAS 11.3 API enables config save and audits

Configuration Backup and Restore:

Recover from disasters more easily
Statistics and alerts can also be collected from external systems via an http API to TrueCommand 1.1. API documentation and sample code are available to build monitoring and reporting capabilities for integrated solutions. For example, we plan to provide an Open Source virtualization solution, but more on that later! Contact us, if there are opportunities to collaborate in your business.
We're looking forward to the community feedback on TrueCommand 1.1 and making it an extremely useful tool. It's free for systems with fewer than 50 drives. For systems with more drives, there are free trial licenses or enterprise licenses with support for serious deployments. Let us know if we can assist you.
The team is now working on the next version of TrueCommand and the ability to provide TrueCommand as a service. Report any issues and suggest features via the community dashboard.  For advice on installation and usage, please use the Community forum.
TrueCommand Screenshots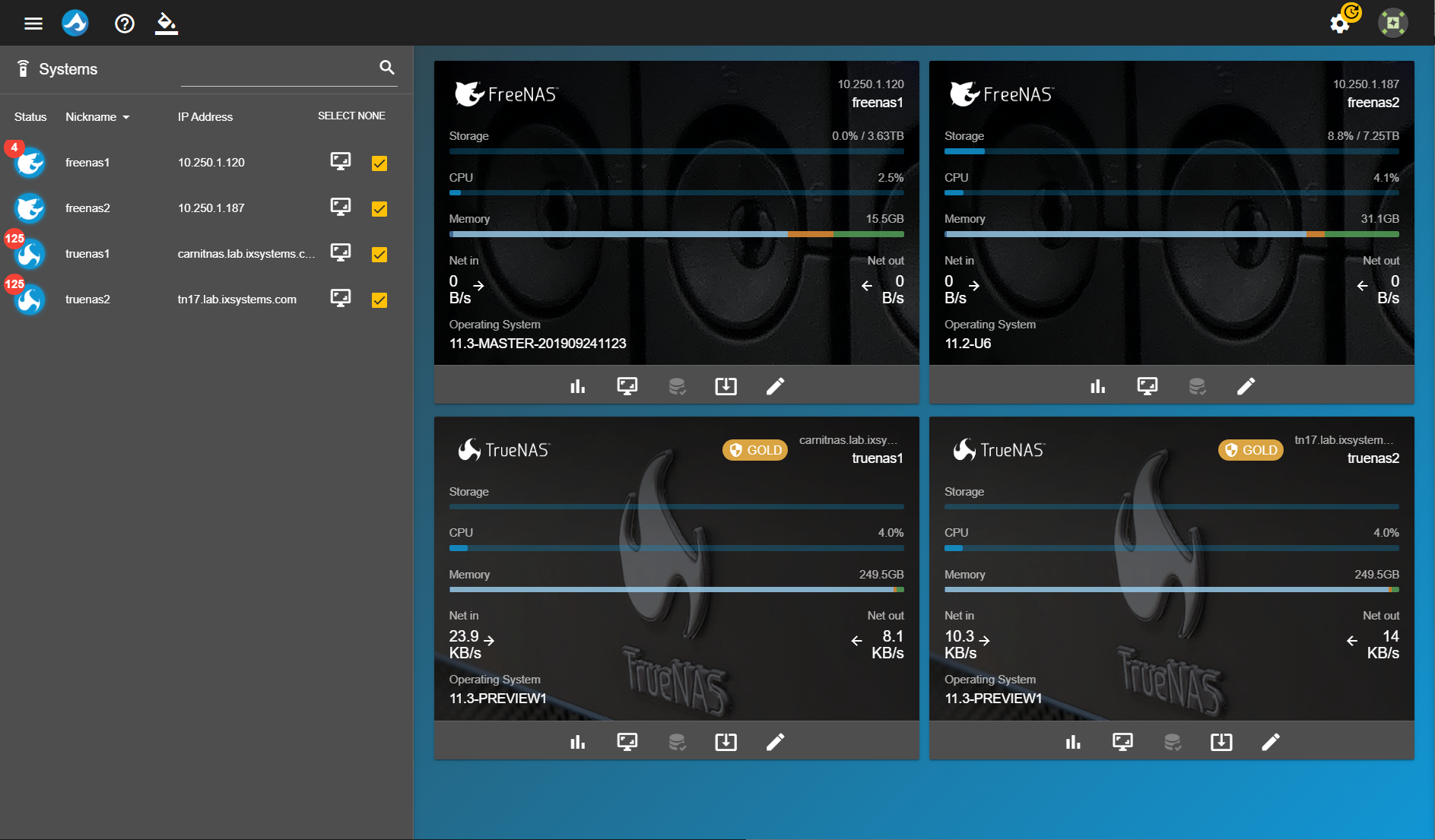 The dashboard provides instant access to high-level system status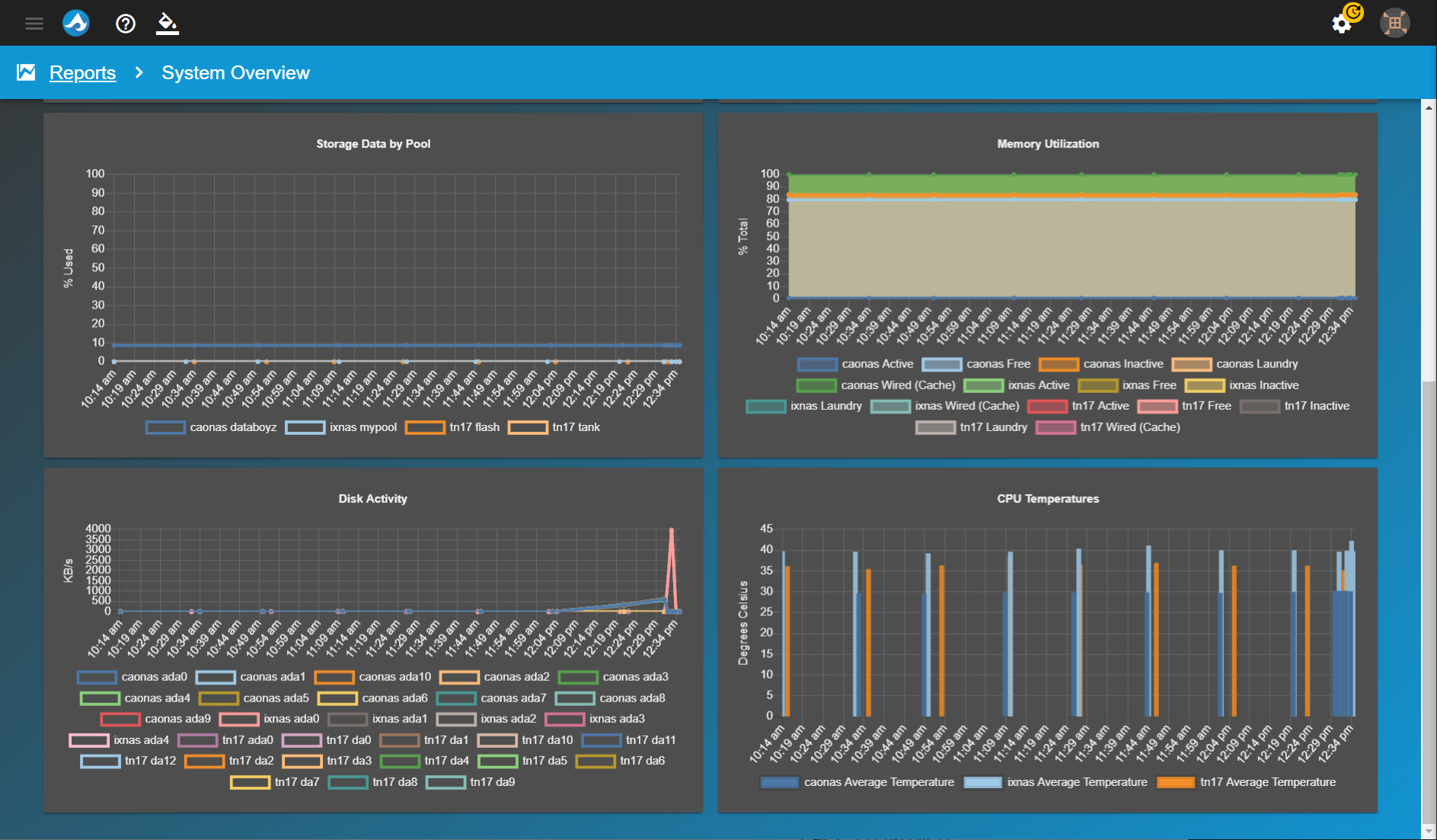 Custom reports provide a single screen snapshot of the important metrics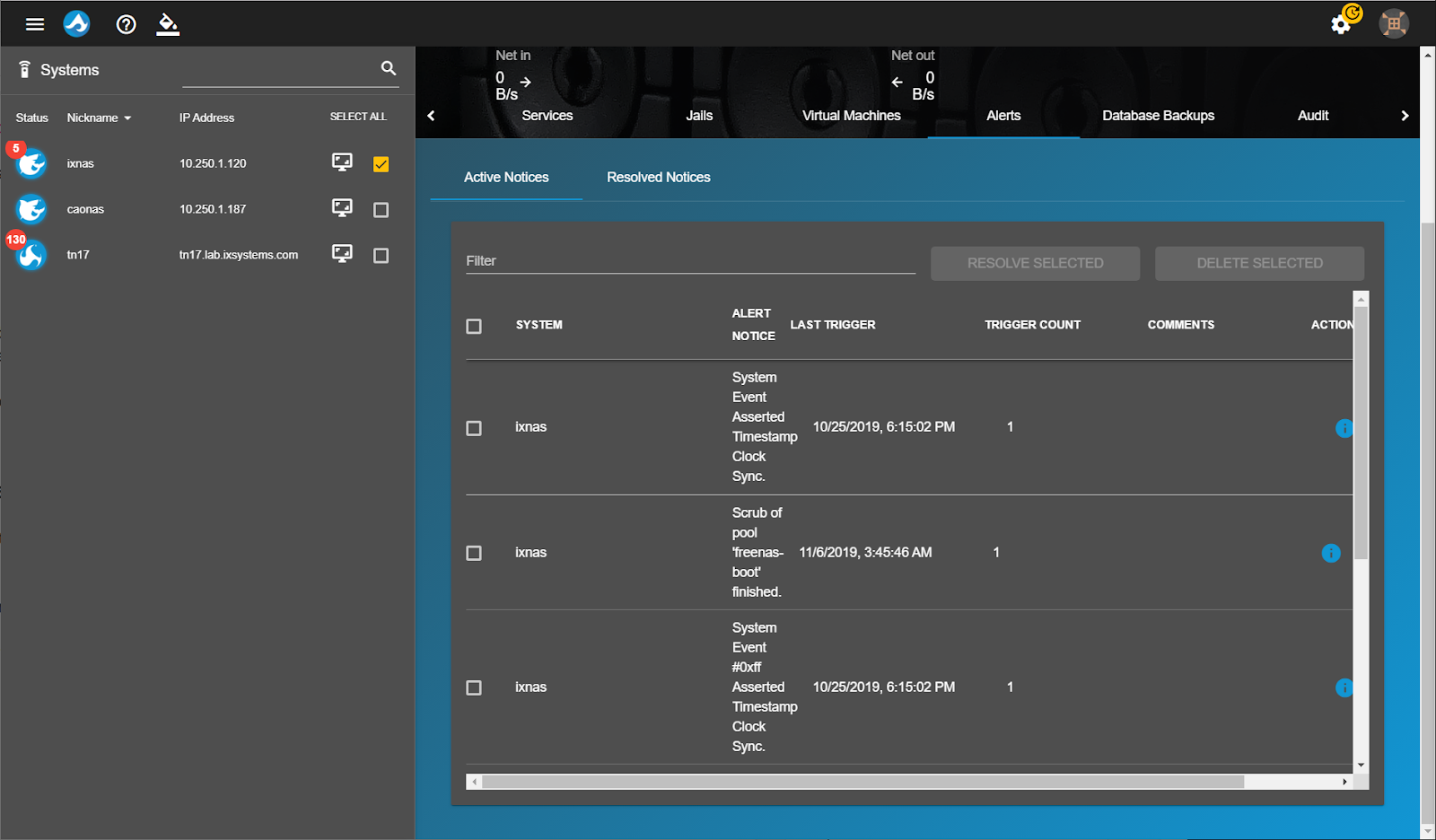 Alerts can be systematically managed across all FreeNAS and TrueNAS systems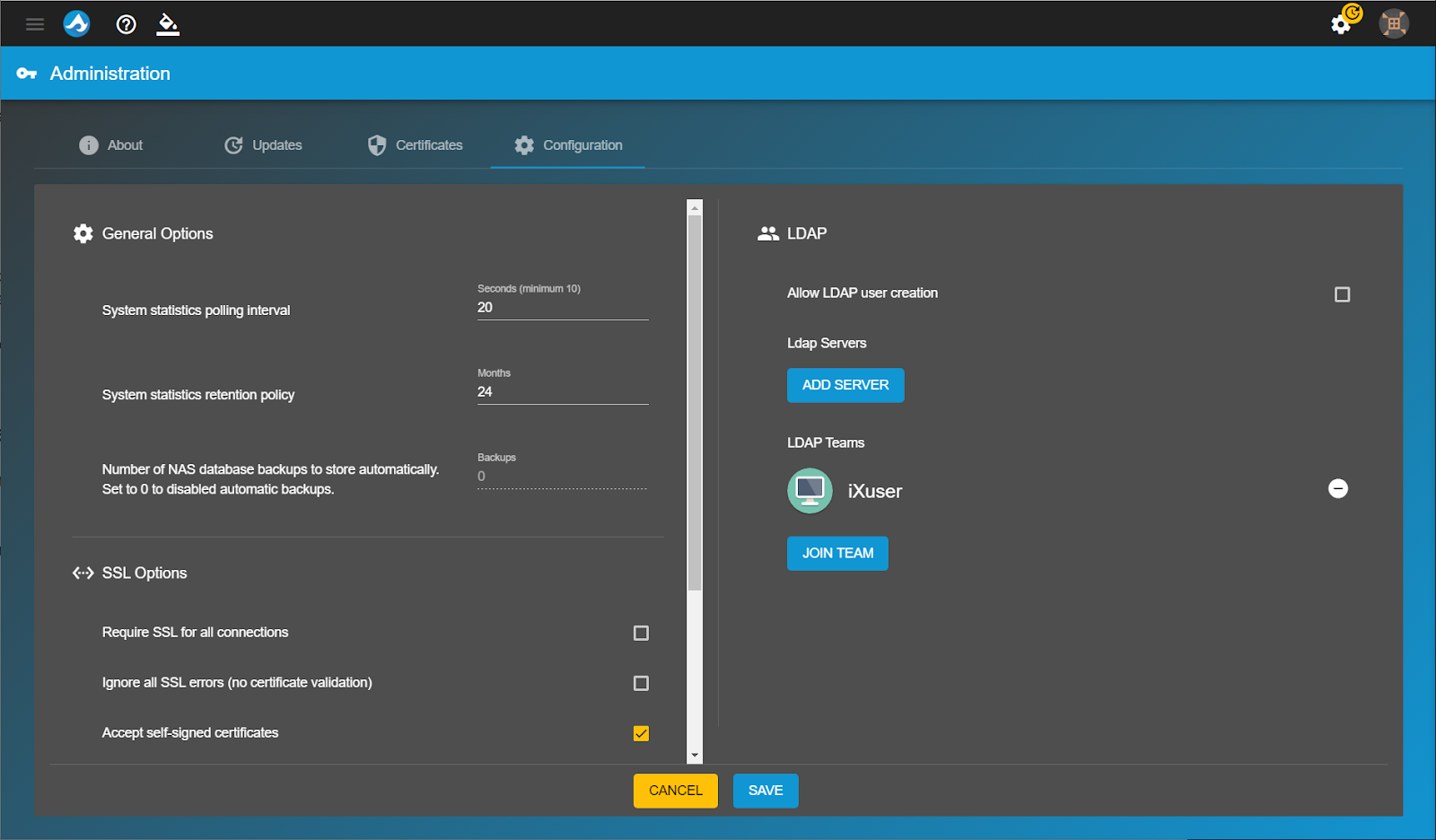 LDAP integration simplifies user administration