#ServerEnvy: Testing the Waters
We've built some pretty impressive systems in our decades of existence. In this edition of #ServerEnvy, we're going to push the limits of CPU performance.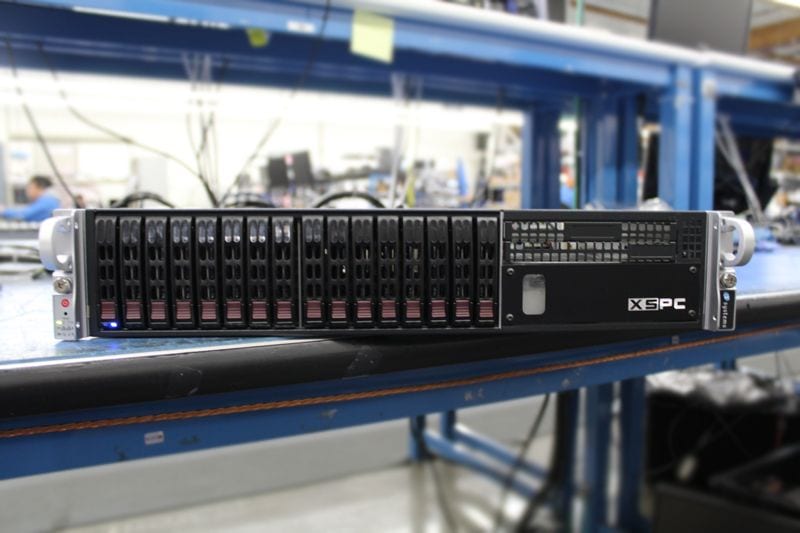 This is a 2U server outfitted with a custom-built water cooling system. Many of our clients have high performance computing requirements and need something with extraordinary CPU clock speeds for their projects. To meet this frequently requested need, we designed and built this system to test the limits of CPU overclocking for high performance computing.

We overclocked this system by 60%, and we're happy to say it works great and passed all of our tests. It's been burning in for about nine months now without any issues.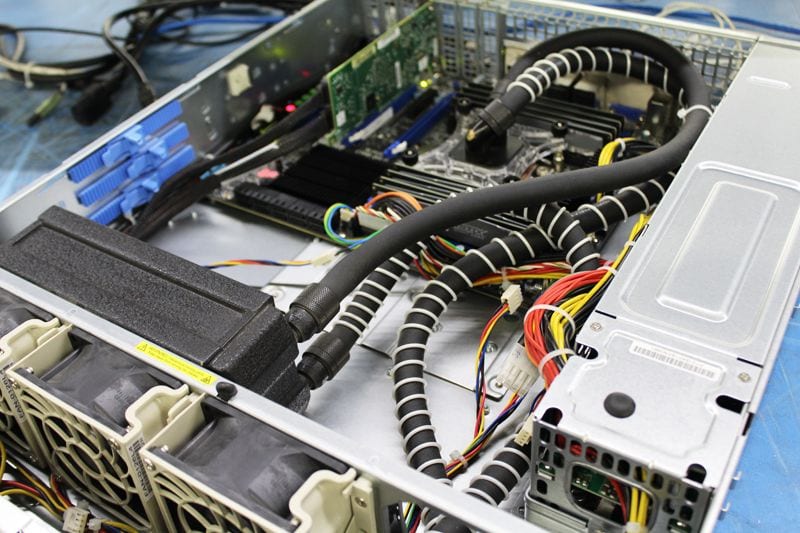 The system is powered by an Intel i7 Haswell CPU with 8 cores. With this build, we were able to safely overclock the system from 3.0Ghz to an amazing speed of 4.8Ghz! Based on our tests, it's likely we'd be able to go even faster using a 3U system. The chassis is further supported by a 920W redundant high-efficiency platinum level power supply which generates less heat. This configuration is currently populated by 64GB RAM and is capable of holding up to 128GB of RAM and 16 x 2.5 drive bays, giving it a maximum storage capacity of 80TB.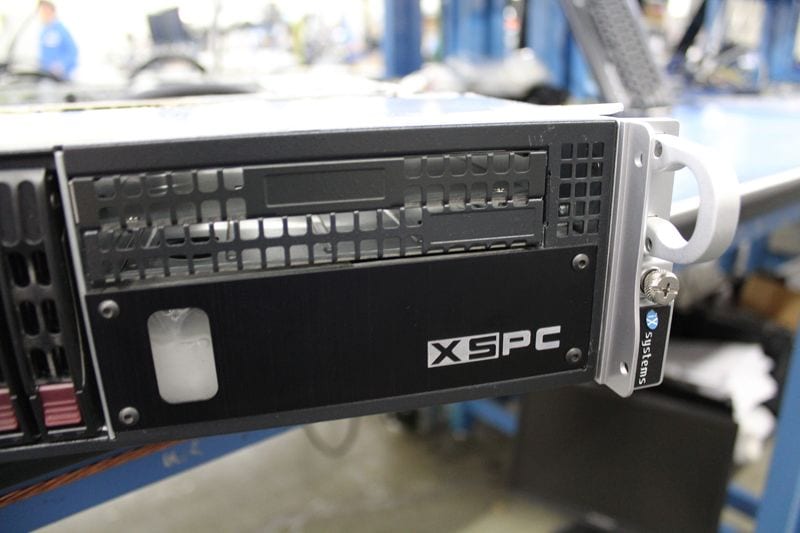 "It's the fastest performing server we've ever had," said Chris Williams, iXsystems' Head of Production Operations. "Burn-in is a breeze because of how fast it is and it's been as reliable as any of our other systems."

The system passed all of our burn-in and stress tests, so we packaged and shipped it to a client who will be using it in their HPC environment.

Want to know more about water-cooling? Do you have a project with similar requirements? Give us a call at 1.855.GREP.4.iX or drop us an email at sales@ixsystems.com for a risk-free consultation to see what we can do for you. We're more than happy to talk.