FreeNAS 9.2.1.7, TrueNAS Gets all Flashy, New FTP Tutorial & More…
Hello FreeNAS users!
It's time to mark your calendars. We're proud to announce that MeetBSD California will be taking place later this year in November. Read on for more details.
On another note, we've got a couple of updates for you this month including another FreeNAS point release, the unveiling of a new product, and a new official tutorial.
Cheers,
The FreeNAS Team
---
New Video Tutorial – FTP Access
We've posted another official tutorial video on our YouTube channel. Several people have requested information for setting up FTP access. While we don't recommend using FTP on your FreeNAS system due to security reasons, we do want to make sure those of you who choose to use it know how to do so correctly. This video covers set-up and demonstrates the best recommended configuration for use with your system. If you find the video helpful, be sure to take a look at the rest of our YouTube channel for helpful tutorials.
---
Sign up for MeetBSD California 2014
It's that time again — MeetBSD California is back! Every two years, MeetBSD California brings the top minds from all over the BSD world together in the heart of Silicon Valley. This year, the conference will be held at Western Digital headquarters in San Jose on November 1st & 2nd.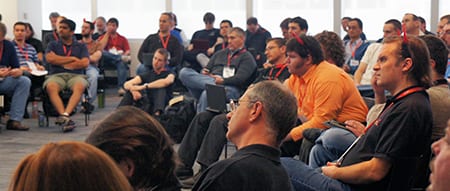 Confirmed speakers so far include Brendan Gregg, Kirk McKusick, and Rick Reed. The conference will also feature an unconference format with breakaway groups and hallway tracks for impromptu discussions. Be sure to register and book your travel soon. We expect this year's MeetBSD California to be the biggest one yet!
---
---
FreeNAS 9.2.1.7 is Available
Well, we said 9.2.1.6 would be the last in the 9.2.1.x series, but CVE-2014-3560 (a possible remote Samba exploit) forced us to change those plans! While we were at it, we also added a few small performance improvements and brought over a small feature from 9.3, namely the ability to do replication on a direct link without encryption, potentially speeding up replication anywhere from 3-4X (especially over 10GbE). The changes in this release include:
Samba updated to 4.1.11, addressing this vulnerability.
Increased performance of Directory Copy from CIFS.
Added support for the None Cipher in SSH. This can be used to improve replication performance at the expense of sending your data over the wire in cleartext (think private 10Gbe interlink).
Resolved issue with VLAN interface locking that could cause a kernel panic when creating a number of VLAN interfaces.
Added support for compressing replication jobs with LZ4.
For the full notes on this release, check out the blog post. We encourage all existing 9.2.1.x users to upgrade. As always, thank you for using and testing FreeNAS.
---
NEW TrueNAS z50 TrueFlash
Our new product, the TrueNAS z50 TrueFlash, made its debut at this year's VMworld.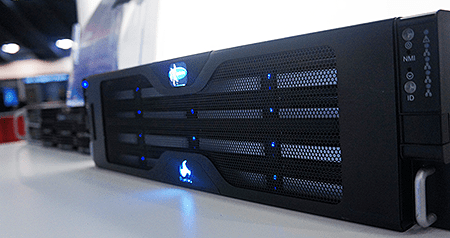 TrueFlash is specifically designed for heterogeneous virtualization environments. Featuring an all-flash storage array built using HGST s842 drives, it can be configured to hold up to 24TB of raw storage capacity before deduplication. With a 15x deduplication ratio, that translates to 200-300TB of usable capacity!
Our flagship TrueNAS software is brought to you by the very same team behind FreeNAS. If you're thinking about using virtualization in your office or need a solution tailored to your work environment, why not send us an inquiry? We specialize in custom built server and storage solutions. Every purchase of a system directly supports the developers of FreeNAS so we can continue making improvements to the project.
---
Tweaktown Interview with Josh and Matt
You may have read Tweaktown's recent review of our FreeNAS Mini. They followed up that article by interviewing Josh and Matt of the FreeNAS project at the Flash Memory Summit. They talk about the past and present of the project and the plans in store for upcoming FreeNAS releases. The interview ends with a discussion about the enterprise options (including TrueFlash) and the relationship between the open source software and the propriatary version. It's definitely worth a look if you'd like some insight on the FreeNAS development roadmap.
---
FreeNAS Training Classes
Have a burning question about FreeNAS? We now offer free Intro to FreeNAS classes that run every day. Classes are taught by Linda Kateley, a software educator with over 20 years of experience and a specialization in ZFS and Storage. For those of you interested in learning more than the basics, you'll be happy to know that we also offer paid, advanced FreeNAS classes in the following subjects:
FreeNAS Admin
FreeNAS Sharing Deep Dive
FreeNAS Hardware Architecture & Performance Basics
Fault Analysis Workshop
The classes are fully interactive, so attendance is limited to 15 people per class, allowing for thorough Q&A with the instructor. Make sure to sign up early—with over 6 million FreeNAS downloads, we expect these spots to fill up fast.
---
Upcoming Live Events
We'll be at the following conferences. If you're in the area, drop by and say "hi"!
September 25-28 – EuroBSDcon in Sofia, Bulgaria
October 22-23 – All Things Open in Raleigh, NC
October 24-26 – Ohio Linuxfest in Columbus, OH
---
Tech Tip #9
No matter the file system, if you have 80% of the space in use, you need to get more space or your applications will start slowing down.
---
Links of the Month
20th Anniversary of the FreeBSD Ports Tree via YouTube
6 Data Backup Devices for Small Businesses via Small Business Computing
Episode 54: Luminary Environment via BSD Now
---
Need a Job? We need people!
If you've been reading about all the great things we've been up to and thought to yourself, "Hmm, I wish I could be a part of that", well…now you can be!
iXsystems, the company that sponsors FreeNAS, is looking for a few good developers and QA testers to join our team. We offer competitive salaries, health benefits, stock options, a 401k, and access to a fancy-schmancy coffee maker as some of the benefits. We're a very prominent company in the world of
FreeBSD; in fact, we employ more FreeBSD developers per capita than anyone else you can think of.
Interested? The full job descriptions can be found here. If this sounds like your cup of double-shot espresso, email Jordan Hubbard at jkh@ixsystems.com with your resume. Cover letters appreciated but not required.
---
Send Us Your Content
Got a FreeNAS hardware build you're proud of? Come up with a tech tip while tinkering around in the GUI? Have a link or picture you think we should see? As long as it's not something you wouldn't send to your boss, we'd love to hear from you. Drop us a line at FNsubmissions@ixsystems.com. We're always on the lookout for FreeNAS and storage related content to feature in the newsletter and on our social media channels.
---
Connect with Us
If you need help with your FreeNAS setup or would like to show off your configuration, share your plugins, or just talk with like-minded people, join the conversation on our community forums. For video tutorials, check out our YouTube channel.
Want real-time updates as they happen? Like us on Facebook, follow us on Twitter, or add us to your Google+ circle!