New TrueNAS Release & Microsoft Azure Integration – Issue #92

---
New TrueNAS Release & Microsoft Azure Integration
TrueNAS reaches Prime Time with its latest release! TrueNAS 12.0 is the official merger of FreeNAS and TrueNAS into a unified software image accompanied by a long list of features and performance improvements. With new features, improved performance, and higher quality, TrueNAS 12.0-U3 becomes the default release for new systems.
---
Q2 2021 TrueNAS Specials are available for a limited time!
Check out these two systems that are ready for immediate shipping and deployment. Prices are good enough through June 30th or until supplies run out, so reserve your system now!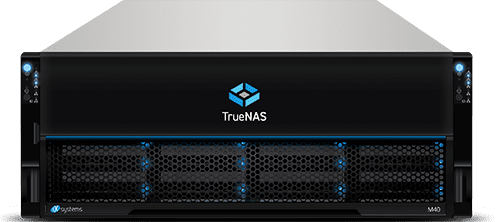 This TrueNAS M40-HA is packed with 432 TB of raw capacity and full 100GbE networking for under $45,000. With industry-leading Total Cost of Ownership (TCO) and capabilities of up to 6.5Gb/s throughput, this system is perfect for video editing and performance file-sharing.

This All-Flash TrueNAS R10 delivers 30 TB of all-flash performance and capacity for just $9,900. Starting with 32 GB RAM and dual 10GbE networking, the TrueNAS R10 offers upgrades to 100GbE networking and can be installed with any version of TrueNAS, including Enterprise and SCALE.
---
Network Center takes TrueNAS to Azure
In the corporate world, the hybrid cloud environment is the norm, not the exception. TrueNAS is designed to simplify and support multiple deployments within the hybrid world. Recently, Mike Pagan, Senior Solution Architect at Network Center, an iXsystems partner, used published tools to deploy TrueNAS to the Microsoft® Azure public cloud.
---
iSCSI Performance with VMware ESXi and the TrueNAS Mini X+
This video from 2GuysTek will show you the setup and connectivity between a single ESXi virtual host and TrueNAS on the Mini-X+. If you're looking to see what TrueNAS can do for your VMware virtual infrastructure using 10Gig Ethernet, this video is for you!
---
TrueNAS CORE – Active Directory and Windows Integration in 10 Minutes 
Watch Sheridan Computers set up TrueNAS CORE with Windows Active Directory integration, allowing it to protect samba shares with Windows Active Directory users and groups. This video will show you how it can easily be done with just 10 minutes of your time.
---
How Do I Back Up All My Servers???
This video shows how Craft Computing backs up all their servers and utilizes TrueNAS Replication & Snapshots in the process.
---
Latest Releases
---
iXsystems is selected as one of the 40 Coolest Software-Defined Storage Vendors by CRN!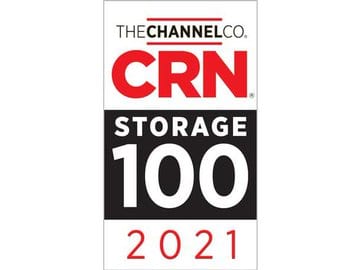 The 40 vendors that were selected have developed the software that provides the kind of storage services needed to meet today's changing workloads and applications. iXsystems is proud to be highlighted as one of the top providers of storage technology that can be used for deployments spanning the range of business user requirements. From traditional on-premises to solutions in the cloud, from hardware to software, from capital expense to managed services and everything in between, iXsystems proves to be one of the coolest and most versatile storage vendors around.
---
Here's what experts at Enterprise Strategy Group (ESG) had to say about TrueNAS in their recent validation report: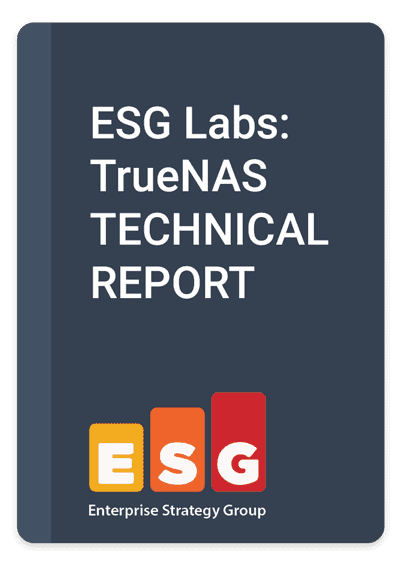 "The combination of ZFS, open source, and a lean sales force provides efficiencies that enable iXsystems to offer high performance, feature-rich solutions at high value price points. We calculated a significant delta. Based on our testing and analysis, we found that iXsystems can typically offer up to double the performance at half the cost of their major competitors."
---
TrueNAS Community Store 
Know someone who loves TrueNAS? Maybe that someone is you. Check out our new TrueNAS Community Store and show off your TrueNAS pride. We'll be adding additional items in the coming year so be on the lookout to score new TrueNAS gear.

---
eBook on Open Source Storage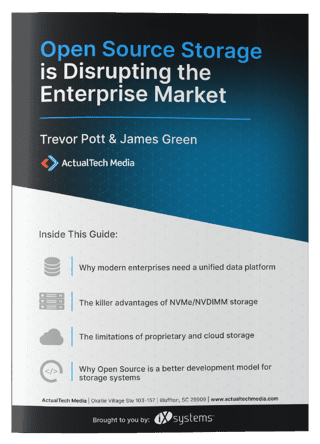 This free eBook from iXsystems and ActualTech Media explains how proprietary and cloud storage falls short and why Open Source is a better development model for storage systems. Learn about the advantages of NVMe and NVDIMM storage for the modern enterprise and why businesses need a unified data platform.
---
Tech-Tip #92
TrueNAS allows users to run specific commands or scripts on a regular schedule using cron(8). This can be helpful for running repetitive tasks.
---
Links of the Month
---
Employment Opportunities 
Are you as passionate about Open Source technology as we are? Maybe you're a perfect fit for one of our open positions. Send your resume our way! We'd love to chat with you more about the opportunities here at iXsystems!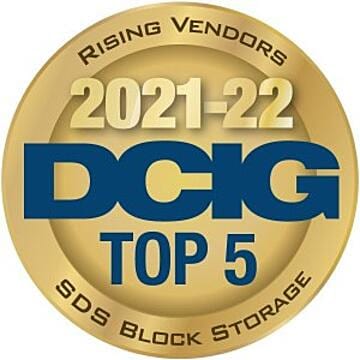 ---