iXsystems Announces TrueOS Launch
Features include rolling release distribution, ZFS boot environments, and SysAdm administration suite for a reliable desktop experience
SAN JOSE, CA–(Marketwired – November 10, 2016) – iXsystems announced today the launch of TrueOS®, the next evolution of PC-BSD. TrueOS is a modern, cutting-edge distribution of FreeBSD, combining the convenience and features of a rolling release distribution with the failsafe technology of ZFS boot environments.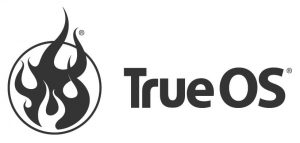 TrueOS tracks the FreeBSD "Current" branch and merges features from select developer branches to improve support for newer hardware and technologies. Weekly automatic updates keep the user's system up-to-date, and all updates are performed safely within system snapshots known as boot environments.
The desktop version of TrueOS uses the Lumina desktop environment alongside the new SysAdm administration suite to provide a reliable desktop experience. SysAdm provides local and remote management of TrueOS and FreeBSD systems using a cross-platform graphical client that is compatible with Windows, Mac, and many Linux distributions.
Features of the latest TrueOS release include:
* Full WebSocket/REST SysAdm server and client for local and remote system administration over an encrypted connection
* Support for encrypted home directories and full-disk encryption
* GRUB boot-loader is now optional with BSD as the default; both boot loaders support selecting alternate boot environments at boot time
* Greatly improved support for HiDPI displays (4k and beyond)
* Overhauled AppCafe can queue pending software installation and removal tasks
* LibreSSL in the base system replaces OpenSSL for both the operating system and installed applications
* Support for newer Intel/AMD graphics cards matching up to Linux kernel 4.7
Jason Sperberg, an Internal Medicine Physician in Colorado, states, "I love the new TrueOS – love the TrueOS apps — and really love the pieces of Lumina. The Insight file manager is great, and I love the way the mount tray picks up external ZFS filesystems. I think my favorite part of TrueOS right now is the Disk Manager. It is such a simple way of visualizing ZFS and has helped me learn and appreciate ZFS.

TrueOS is a big step forward from the old PC-BSD and much easier than trying to piece together my own BSD desktop."
Kris Moore, TrueOS Project Founder, states, "TrueOS, the spiritual successor to PC-BSD, marks an exciting time in BSD computing. The greatly improved hardware support and rolling-release model ensures that TrueOS users will always be on the forefront of cutting edge FreeBSD support and features."
To download the latest version of TrueOS, go to https://www.trueos.org/downloads/.