FreeNAS 11.2-BETA available, Lawrence Systems interviews Kris Moore, It's All NAS, & more, Issue #59

FreeNAS 11.2-BETA1 is now available!
The first BETA of FreeNAS 11.2 is now available. Users, especially those who use Plugins, Jails, or VMs, are encouraged to update to this release in order to take advantage of the many improvements and bug fixes to those subsystems. You can download it here.
>> Learn more 
---
Lawrence Systems interviews Kris Moore of iXsystems
Thomas from Lawrence Systems talks TrueNAS, Open Source, and the upcoming New User Interface of FreeNAS with Kris Moore, iXsystems Vice President of Engineering.
---
It's All NAS
It's All NAS! iXsystems Senior Analyst Michael Dexter believes it's time to retire the NAS/SAN false dichotomy.
---
---
eBook on Open Source Storage by iXsystems and ActualTech Media
This free eBook explains how proprietary and cloud storage falls short and why Open Source is a better development model for storage systems. Learn about the advantages of NVMe/NVDIMM storage for the modern enterprise and why businesses need a unified data platform.
---
MeetBSD 2018 Registration

MeetBSD 2018 will be hosted at Intel's campus in Santa Clara on October 19-20. We invite speakers from every corner of the BSD community to submit a topic about BSD success stories, new development, and innovative strategies. For those looking to attend, registration is now open!
---
FreeNAS 11.2-BETA: Quick Review of New UI
In this video, Lawrence Systems reviews the new graphical user interface of FreeNAS 11.2-BETA1.
---
How Easy is Moving FreeNAS Drives From One Server to Another? 
Quite easy! As shown by Thomas in another one of his in-depth FreeNAS demonstration videos.
---
On-Demand FreeNAS Training
Online training modules from iXsystems are designed to quickly get you up to speed for getting the most out of your FreeNAS system. Each training module is 30 minutes long and cuts to the core information you need to become an expert in FreeNAS and OpenZFS.
>> Sign up here
---
Tech-Tip #55
The first line of defense in combating ransomware with ZFS is to enable automatic snapshots. Go to Storage → Periodic Snapshot Tasks → Add Periodic Snapshot. By default, FreeNAS creates a snapshot every hour during business hours and keeps the snapshots for two weeks. Be sure to enable the "Recursive" option if you have created any datasets within datasets.
---
Links of the Month
---
Quote of the Month
"TrueNAS allowed us to virtualize everything we do in our manufacturing operations from just a single storage unit. We are running VMware instances to multiple client systems on the production floor and throughout our entire operation as fast as our network allows. TrueNAS gives us an edge."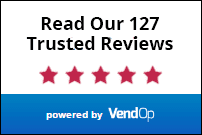 – John Konc, Head of Computing & Information Systems, A & C Mold