FreeNAS gets a brand new Web UI and More! – Issue #63

FreeNAS 11.2 Unveiled with a New and Improved User Interface

The latest FreeNAS release features a sleek new look and feel to enhance the user experience, updated plugins system, virtual machine stability improvements, and SED drive support. You can download it here.
---
Asigra TrueNAS Solution 
With the new Asigra TrueNAS solution, your backup system can be deployed as a simple, integrated service on TrueNAS! Now you can host enterprise data backup, serve SMB shares, NFS exports, iSCSI mounts, S3 shares, and much more, all from the same TrueNAS system!
---
FreeNAS 11.2 – What's New?
Joshua Smith and Kris Moore sit down to discuss the latest changes in version 11.2 and demonstrate the new user interface, in the iX blue theme.
---
---
How to Install a FreeNAS VM on VirtualBox
This tutorial by user Rajkumar will show you how to set up FreeNAS in a virtual environment with VirtualBox.
---
ISCSI vs NFS Performance Comparison Using FreeNAS and XCP-NG Xenserver
Thomas of Lawrence Technology Services does an iSCSI and NFS performance comparison test using FreeNAS and XCP-NG.
---
eBook on Open Source Storage by iXsystems and ActualTech Media
This free eBook explains how proprietary and cloud storage falls short and why Open Source is a better development model for storage systems. Learn about the advantages of NVMe/NVDIMM storage for the modern enterprise and why businesses need a unified data platform.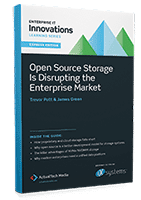 ---
The True Story of FreeNAS 
Olivier Cochard-Labbé, the original founder of FreeNAS, shares with us a presentation outlining the history and beginnings of what would become the world's most popular storage operating system.
---
On-Demand FreeNAS Training
Online training modules from iXsystems are designed to quickly get you up to speed for getting the most out of your FreeNAS system. Each training module is 30 minutes long and cuts to the core information you need to become an expert in FreeNAS and OpenZFS.
---
Tech-Tip #59
Confident at the command line? You can enable SSH access under Services but use caution when enabling root access.
---
Links of the Month
---
Quote of the Month
"We were having trouble with our heavy disk I/O and low latency storage and needed something that could do the job required. TrueNAS has handled the task flawlessly. What we were looking for is something that had solid state performance. We looked at several vendors, but TrueNAS came with a lower acquisition cost, more storage, and better performance."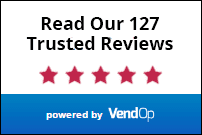 – Preston Fisher, Systems Administrator, Tennessee County School System