FreeNAS 9.10 Released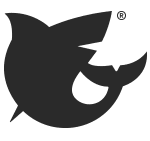 2016 will bring revolutionary changes to the world's number one software-defined storage solution, FreeNAS. It all starts with this week's FreeNAS 9.10 release which unveils the operating system that will power the next generation of FreeNAS.
Based on FreeBSD 10.3, FreeNAS 9.10 combines hundreds of FreeBSD improvements with dozens of bug fixes and feature requests, while retaining the familiar user interface. Topping the list of FreeNAS 9.10 features are greater speed and scalability, dozens of new hardware drivers, USB 3.0 support, and the addition of the bhyve hypervisor.
Intel Skylake CPU and I219-V & I219-LM Gigabit Ethernet controller support stand out from a platform perspective and users can now use USB 3.0 storage and network controllers. FreeNAS plugin jails have been upgraded to FreeBSD 10.3 templates, which are binary compatible with existing jails. For the more adventuresome, FreeNAS 9.10 also includes FreeBSD's bhyve hypervisor, opening the door to hosting virtual machines on FreeNAS with operating systems such as GNU/Linux and SmartOS.
For more information about FreeNAS 9.10, please see the forum announcement, release notes and change log. Current FreeNAS 9.3 users are encouraged to upgrade to FreeNAS 9.10 to stay current with the latest bug fixes and feature requests. Thank you for using FreeNAS, and we welcome your feedback!
Michael Dexter
Senior Analyst