Fastest ZFS Platform Unveiled & Brand New Mini-X Launched – Issue #84

---
iXsystems Unveils Industry's Fastest OpenZFS Storage System with Launch of TrueNAS M60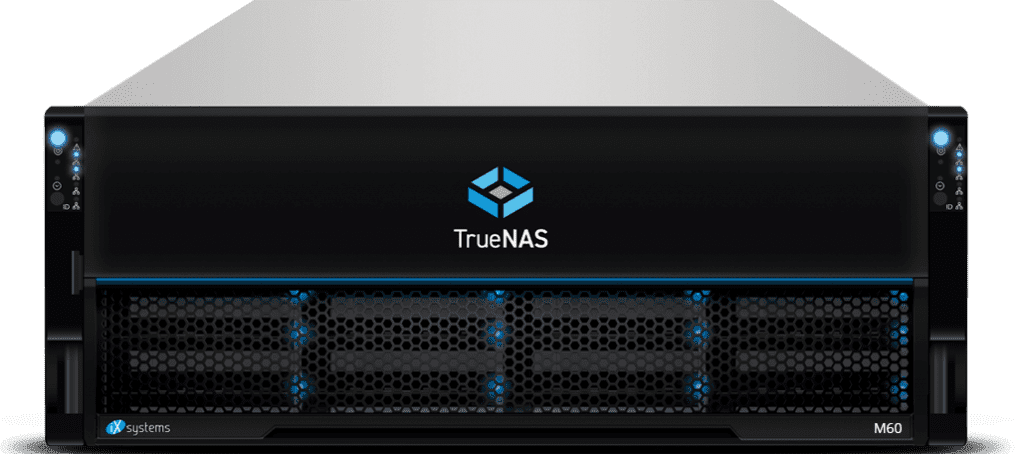 TrueNAS Open Storage added a new flagship to the enterprise product line with the M60, a unified storage system powered by the significantly faster TrueNAS 12.0 operating system (OS). Delivering on today's demands for affordable capacity, security, and performance, the TrueNAS M60 represents a leap forward in OpenZFS storage performance to meet demanding virtualization, multimedia, and backup applications.
---
Recession-proof System Specials on High Availability TrueNAS Systems (While Supplies Last)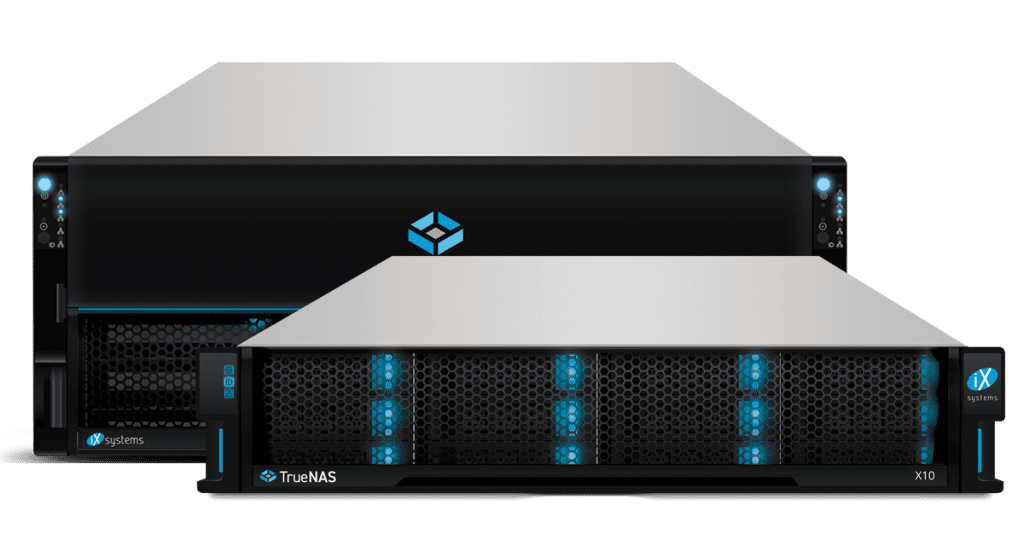 We've put together two specials to help you keep your TCO low and your budget in check during these challenging times. Choose between a 154 TB TrueNAS X10-HA that offers a fully redundant infrastructure that can fit any budget and our All-Flash TrueNAS M40-HA, the powerhouse TrueNAS M-Series system that offers an incredible amount of storage to expand capacity combined with an incredibly economical TCO that beats virtually any cloud infrastructure. These systems are pre-built and ready to ship to help you keep things moving at your company. Order yours today to get highly redundant enterprise-class storage and performance at the lowest TCO in the industry.
---
iXsystems Launches Professional-Grade Storage for the Edge with TrueNAS Mini X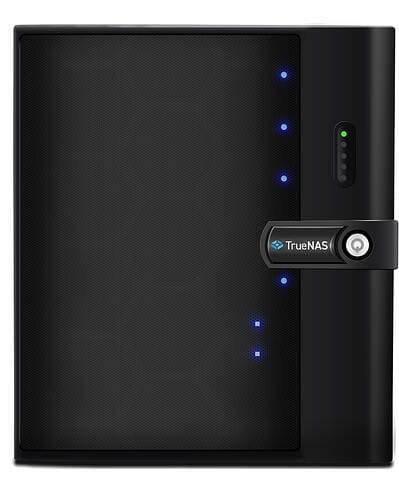 iXsystems expands their TrueNAS Open Storage portfolio with the TrueNAS Mini X/X+ storage appliance. This new appliance utilizes TrueNAS CORE and the latest OpenZFS software which includes business-class security and management with compelling features and performance.
---
TrueNAS 12.0 BETA2 Showcases Performance Improvements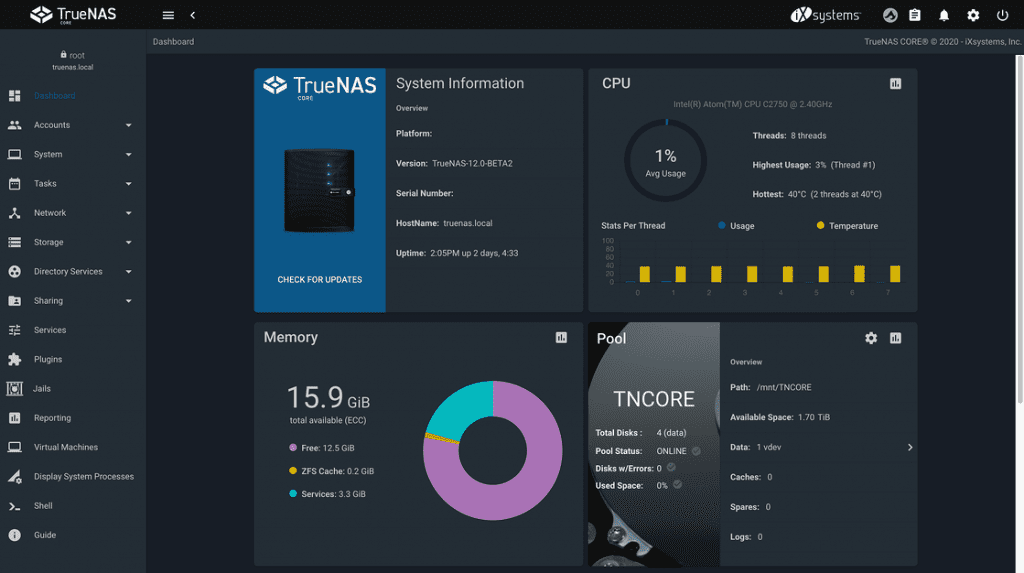 iXsystems is pleased to announce the general availability of TrueNAS 12.0-BETA2! More than 175 bugs have been fixed since the release of BETA1, including multiple performance improvements to ZFS, SMB, iSCSI, and NFS, representing a significant step toward the full TrueNAS 12.0-Release.
---
Latest Releases
---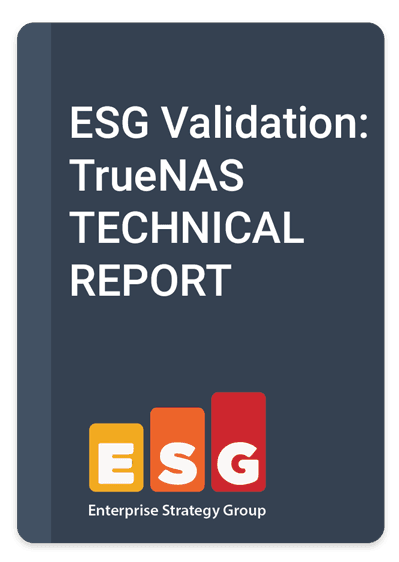 Here's what the experts at Enterprise Strategy Group (ESG) had to say about TrueNAS in their recent validation report: "The combination of ZFS, open source, and a lean sales force provides efficiencies that enable iXsystems to offer high performance, feature-rich solutions at high value price points. We calculated a significant delta. Based on our testing and analysis, we found that iXsystems can typically offer up to double the performance at half the cost of their major competitors."
---
iXsystems General Manager for APAC Region Discusses the Essentials of TrueNAS Unification and Open Source Storage
Chin-Fah Heoh, iXsystems General Manager for the Asia Pacific Japan region, speaks about the unification of FreeNAS and TrueNAS, and why an Open Source approach matters in the storage world.
---
iXsystems Launches M60 High-Availability Storage Appliance by ServeTheHome
Cliff Robinson of ServeTheHome discusses the new features of the TrueNAS M60, such as 8x 100GbE ports, 64 cores, 20 GB/s of performance and over 1 million IOPS.
---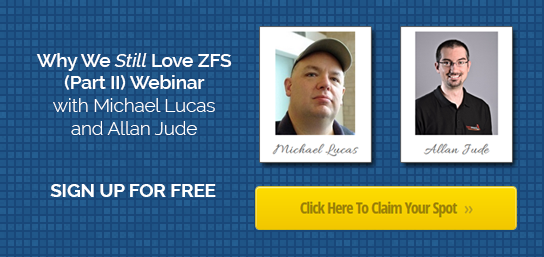 ---
Upgrading FreeNAS to TrueNAS CORE BETA2 and Discussing New ZFS Features & Performance by Lawrence Systems
Thomas Lawrence of Lawrence Systems walks us through upgrading from original FreeNAS to the latest TrueNAS 12.0-BETA2, and discusses new ZFS features such as metadata on flash, fusion pools, and persistent L2ARC.
---
TrueNAS Data Migration Tutorial by Craft Computing
Jeff from Craft Computing shows us how to migrate data from his FreeNAS over to a TrueNAS CORE system via the Replication Tasks.
---

---
eBook on Open Source Storage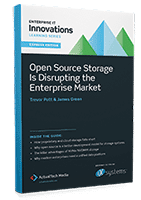 This free eBook explains how proprietary and cloud storage falls short and why Open Source is a better development model for storage systems. Learn about the advantages of NVMe/NVDIMM storage for the modern enterprise and why businesses need a unified data platform.
---

On-Demand FreeNAS Training
Online training modules from iXsystems are designed to quickly get you up to speed for getting the most out of your FreeNAS system. Each training module is 30 minutes long and cuts to the core information you need to become an expert in FreeNAS and OpenZFS.
---
We're Hiring!
We're looking for people that are as passionate as we are about Open Source technology. Check out the link below to see what open positions we have and to send us your resume! We'd love to chat with you more about the opportunities here at iXsystems. View open positions here
---
Tech-Tip #81
Mounting a dataset does not automatically mount any child datasets inside it. Each dataset is a separate filesystem, so child datasets must each have separate mount points.
---
Links of the Month
---
Quote of the Month
"When I had an issue or a question on TrueNAS I was put on the phone with a person very experienced with TrueNAS to answer my oddball and left field questions about highly unlikely use cases. This was before I had actually bought anything from iXsystems and was still shopping around. It's hard to find that kind of support up front."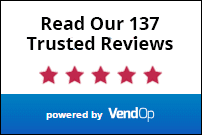 – – Daniel Weiss, Standard Calibrations Inc. LAN Support

---