Cyber Monday 2016 Tech Roundup
Happy Cyber Monday!
We've rounded up a list of hardware and tech components you may find useful to check out. Cyber Monday is a great day to grab some hard drives, replacement components, or new hardware for your next FreeNAS build and we hope you find this guidance helpful.
Cheers,
The FreeNAS Team
10% off FreeNAS Mini/Mini XL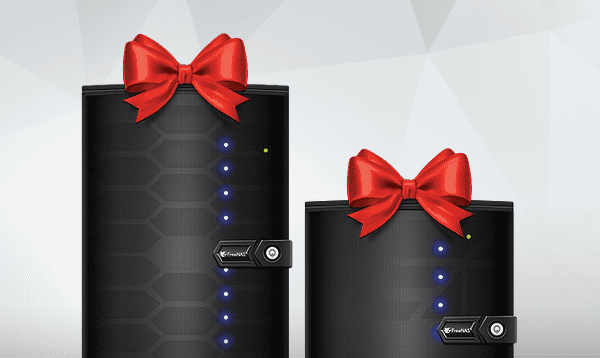 Built by the company that sponsors the development of FreeNAS, the FreeNAS Mini & Mini XL use enterprise-class hardware specifically chosen to maximize performance with FreeNAS. No other system in its class can match the power offered by these systems. And with a 10% discount until the end of Monday, it's an even better deal than before. Use promo code ZFS on our website to custom build your Mini or buy one pre-built from Amazon!
FreeNAS Mini
FreeNAS Mini XL
FreeNAS Upgrades
DIY FreeNAS
ECC Memory
FreeNAS requires at least 8GB of RAM to take advantage of all the great features offered by ZFS. We also strongly recommend using ECC RAM to help prevent errors.
Hard Drives
Your data is only as good as your hard drives. Disk failures can and do happen so make sure you have enough redundancy and a spare drive to swap in.
Solid State Drives
By leveraging a read/write cache to optimize memory, you can achieve a significant performance boost for your storage.
Motherboards
The motherboard lies at the heart of your FreeNAS system. Choose reliable hardware to keep your data safe and online.
Networking
Upgrade your networking hardware for more bandwidth & faster access to your files.
Computer Cases
Whether you're building a new system or planning your next one, get some ideas from this list of computer cases.
MiniITX
MicroATX
Medium ATX
Power Supplies
An energy-efficient power supply can save you money on electricity and reduce cooling costs over time.
USB Drives
These portable drives are great for everything from installing FreeNAS to storing and transferring files on an easy-to-carry device.
Computer Monitor
Watch your favorite TV shows or movies from the Plex plugin on a bigger, brighter screen.
Accessories
A miscellaneous collection of useful tech gadgets
Thanks for reading! We hope you found these links useful to check out and think about as you come up with your next FreeNAS build.