Ars Technica: "TrueNAS CORE makes ZFS Easy" – Issue #83

---
TrueNAS CORE makes ZFS Easy

Jim Salter of Ars Technica reviews TrueNAS CORE and documents the installation process, configuring Access Control List, as well as CORE's ZFS features.
---
Recession-proof System Specials on High Availability TrueNAS Systems (While Supplies Last)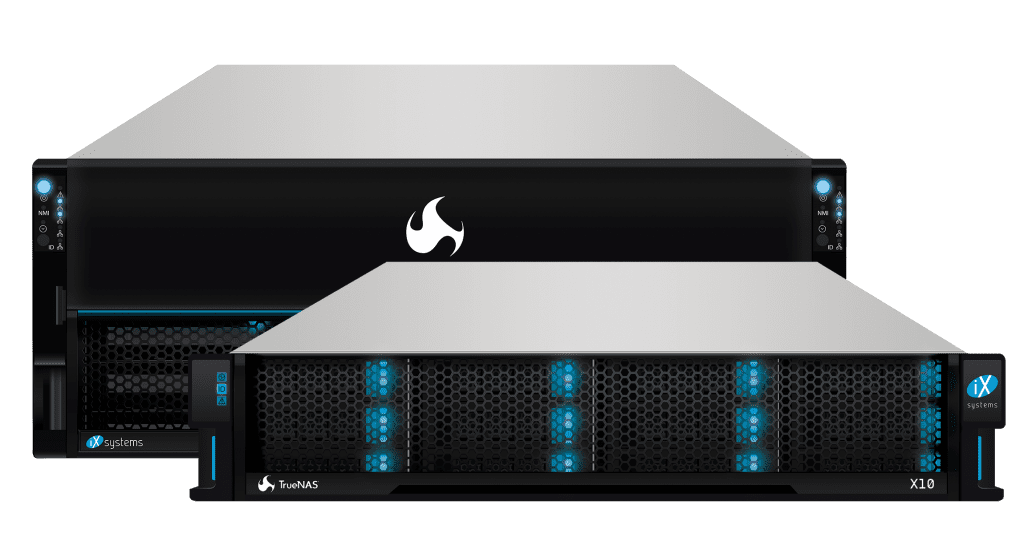 We've put together two specials to help you keep your TCO low and your budget in check during these challenging times. Choose between a 154 TB TrueNAS X10-HA that offers a fully redundant infrastructure that can fit any budget and our All-Flash TrueNAS M40-HA, the powerhouse TrueNAS M-Series system that offers an incredible amount of storage to expand capacity combined with an incredibly economical TCO that beats virtually any cloud infrastructure. These systems are pre-built and ready to ship to help you keep things moving at your company. Order yours today to get highly redundant enterprise-class storage and performance at the lowest TCO in the industry.
---
FreeNAS 11.3-U4.1 is now available
The FreeNAS Team has made available the fourth update to FreeNAS 11.3, a maintenance release featuring over 130 bug fixes and upgrades including Samba, Google Team Drive with Cloud Sync, unlocking Self-Encrypting Drives, Recursive Replication, and more. This release includes a hotfix addressing a middleware replication and permissions issue.
---
Latest Releases
---
TrueNAS CORE 12.0 Install Tutorial by Craft Computing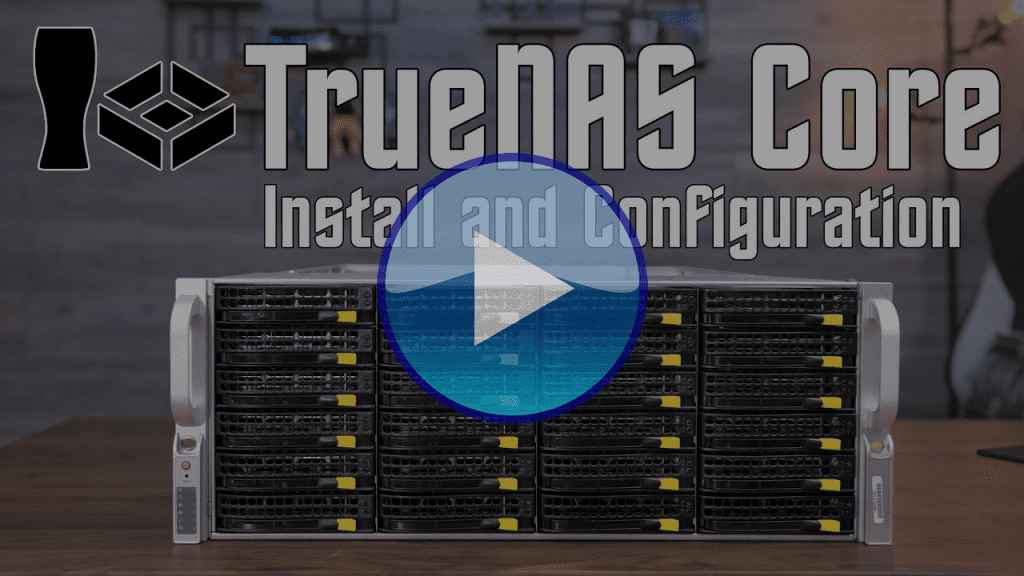 Craft Computing walks us through the installation process of TrueNAS CORE, setting up a pool, shares, users, and permissions.
---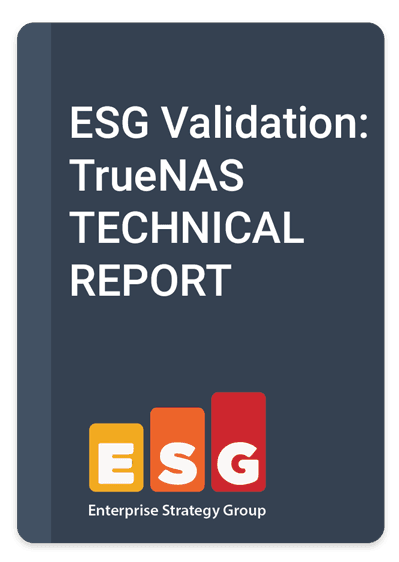 Here's what the experts at Enterprise Strategy Group (ESG) had to say about TrueNAS in their recent validation report: "The combination of ZFS, open source, and a lean sales force provides efficiencies that enable iXsystems to offer high performance, feature-rich solutions at high value price points. We calculated a significant delta. Based on our testing and analysis, we found that iXsystems can typically offer up to double the performance at half the cost of their major competitors."
---
iXsystems FreeNAS Mini XL+ Review: 8-bay ZFS Power for Pros
Jon Jacobi of ITEnterpriser reviews the FreeNAS Mini XL+ model, an 8-bay ZFS powered system designed for serious storage for the small and home office.
---
What is TrueNAS SCALE and How Does it Compare to TrueNAS CORE? by Lawrence Systems
Thomas Lawrence of Lawrence Systems discusses the upcoming TrueNAS SCALE, its cluster and container features, and what differentiates it from the new TrueNAS CORE.
---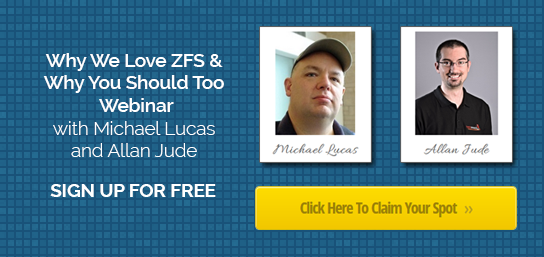 ---
My biggest server build yet! 88TB TrueNAS CORE Build by Craft Computing
Craft Computing is back again with another TrueNAS video, this time walking us through an 88TB server build with Xeon E5 CPUs, NVMe, and 128 GB ECC memory.
---
TrueNAS CORE 12 Plex Setup & ACL Permissions by Lawrence Systems
Thomas walks us through setting up Plex Media Server from the TrueNAS CORE plugins, explaining how jails work, and configuring the Access Control List permissions options.
---

---
eBook on Open Source Storage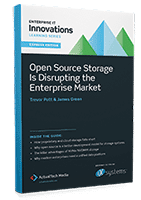 This free eBook explains how proprietary and cloud storage falls short and why Open Source is a better development model for storage systems. Learn about the advantages of NVMe/NVDIMM storage for the modern enterprise and why businesses need a unified data platform.
---

On-Demand FreeNAS Training
Online training modules from iXsystems are designed to quickly get you up to speed for getting the most out of your FreeNAS system. Each training module is 30 minutes long and cuts to the core information you need to become an expert in FreeNAS and OpenZFS.
---
We're Hiring!
We're looking for people that are as passionate as we are about Open Source technology. Check out the link below to see what open positions we have and to send us your resume! We'd love to chat with you more about the opportunities here at iXsystems. View open positions here
---
Tech-Tip #80
Reporting data is frequently written and should not be stored on the boot pool or operating system device.
---
Links of the Month
---
Quote of the Month
"Our previous solution made expansion very difficult, and would have required multiple servers, splitting up storage between them. With the TrueNAS, we can very easily extend our volume as much as needed by adding drives and expansion shelves."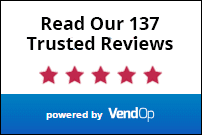 – Ben Diger, Broadcast Engineer at Children's Hospitals and Clinics of Minnesota

---